The Hierophant is your guidance card. You are seeking philosophical answers from somebody with either traditional, religious or spiritual knowledge. It is a sign that you should be using the wisdom of another to guide you. This is a YES card.
Upright Hierophant – Yes or No?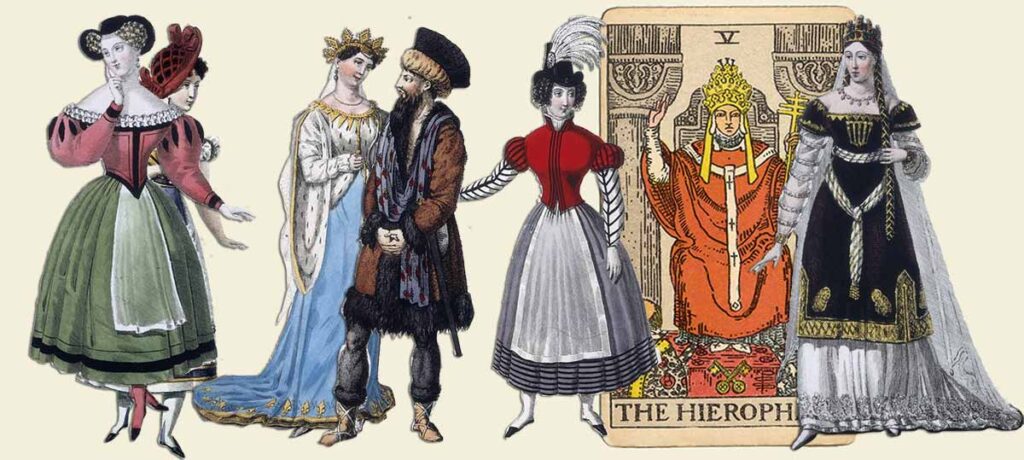 The image of The Hierophant offers several religious or spiritual connotations. His throne is tall and authoritative as his followers, and learners of his wisdom kneel afore him. With his triple crown on his head, he is knowledgeable to the realms of the conscious and subconscious. He is there, like you or someone you know, to guide and support.
There is a current necessity for you to follow the rules or abide by regulations. You need to listen to others who may be trying to teach you this, or perhaps you are the person doing the teaching. Now is not the time to break free from convention, instead provide yourself, or indeed be that mentor to an enlightened path, nurturing core values and rituals that enhance your life. The Hierophant here is a YES.
The Hierophant Reversed – Yes or No?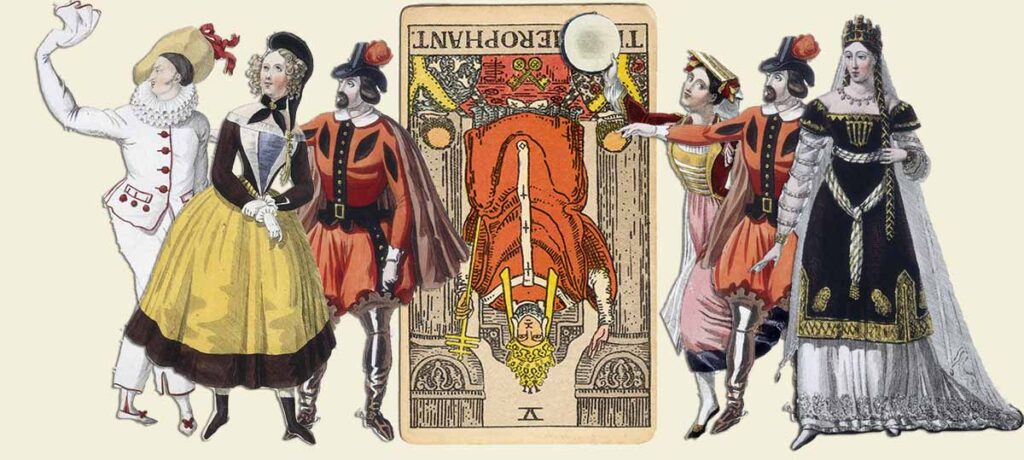 The Hierophant in reverse is like a coin with two sides. Positively, you are looking at ways in which you can think outside the box, and go against the grain in order to achieve what you wish. You might be surprised that allowing yourself a more creative or unusual pattern of thought can lead to the type of results you wish for.
Now, for the other side of that coin. In a more negative light, The Hierophant in reverse can mean perhaps you are losing control of your morals or beliefs. There may be ways to get your point across or offer help that could end up being detrimental to your usual style of flair, or indeed those of others. You could attract surprised folk who see you as, 'not the sort of person to usually do that sort of thing.' I offer here a MAYBE.
The Hierophant Meaning for Love – Yes or No?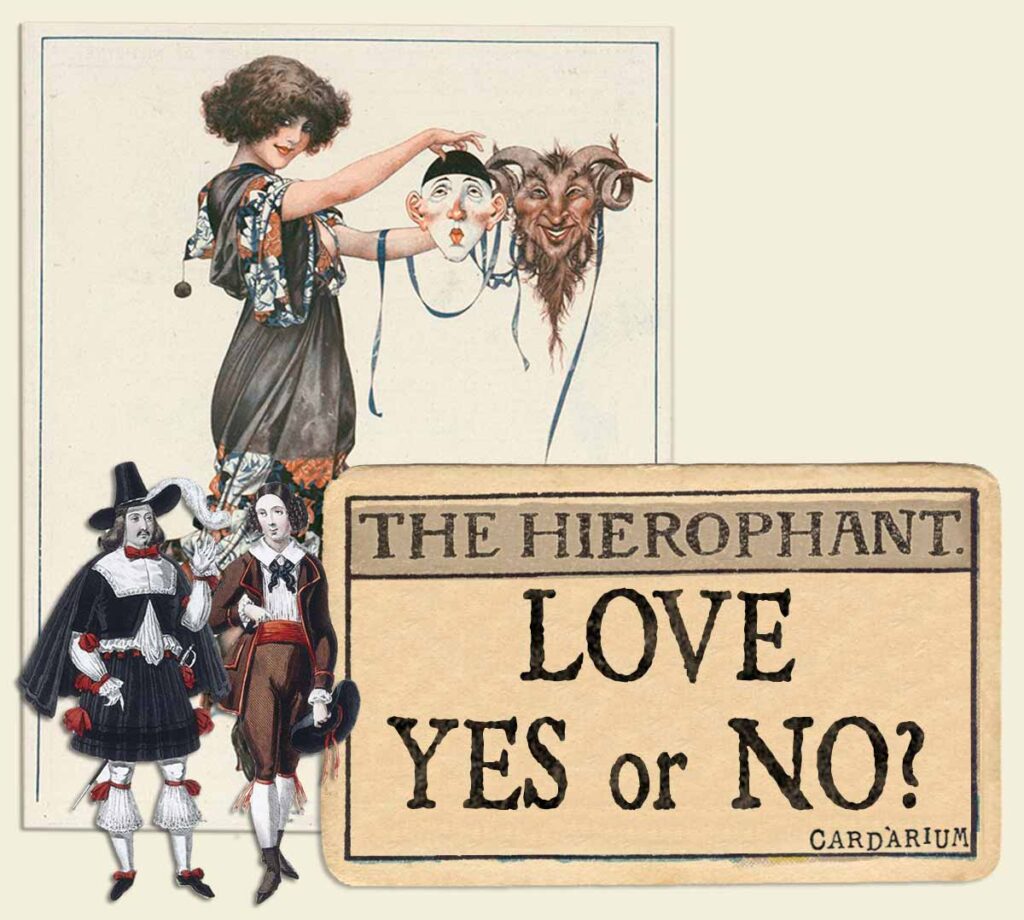 The commitment The Hierophant brings to any relationship is one of solid, long-standing love. Taking on the traditional role in love, you and your soul are in a stable, respectful relationship. There are things we all disagree on, but generally, you both know what is important to you, and that sacred energy flows freely through your veins.
If you are searching for your soul, it could be that you already have them in your life, you just haven't looked hard enough. Sometimes what we need the most is right afore us, yet we are so busy looking left and right that we fail to spot it. In this instance, your friendship will likely develop into something more serious. From this solid foundation of mates, do souls intertwine. In love, The Hierophant is a probable YES.
The Hierophant Love Reversed – Yes or No?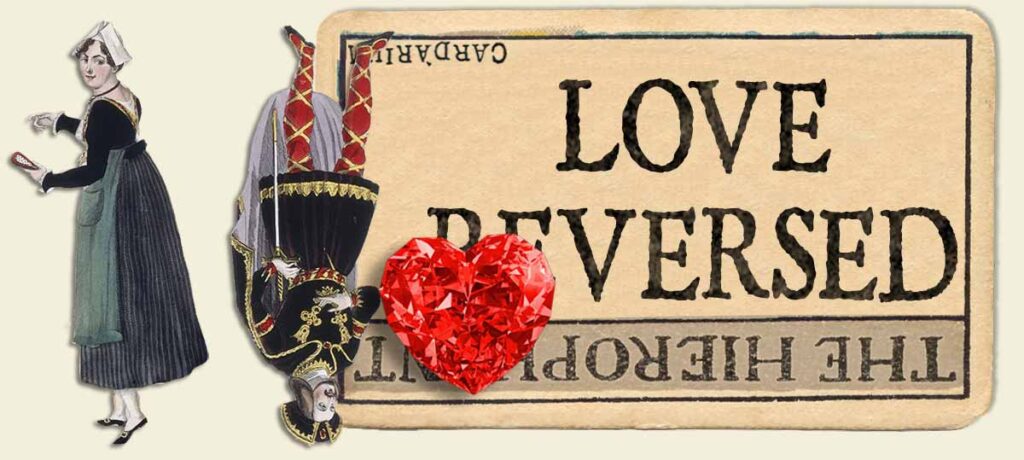 Have you been questioning your relationship lately? A lot of times, The Hierophant appears in reverse when you feel like you have lost control of an aspect of life, and in a love reading, this will indeed be around that area. It's alright, it doesn't mean the end of the world here, but there are definitely some confusing thoughts waiting in the weeds, and they are perhaps thoughts you need to get to the bottom of and stop avoiding.
If there are changes in the way you want the relationship to move forward, such as a belief that no longer resonates with you, it might be worth trying to figure out why that is or how it negates the love between you. It is possible that we can disagree on subjects but still maintain love for each other, but this is something you will need to discuss between you. I offer a MAYBE here, but be assured with strong Cups cards if they surround this reading.
The Hierophant Meaning For Advice – Yes or No?
The Hierophant is one of the most authentic 'advice' cards to pull. His main goal is to advise, and he leads with that narrative. He is all about fairness and conventional boundaries. If you want something, or you seek a new challenge, his job is to guide you along an already established path, one that has been forged long ago and is walked on by many. Don't do anything out of the ordinary, even if you think it will be a benefit because the likelihood is that it will end up backfiring. Learn from trusted sources, and you are inclined to succeed. A most likely YES here, especially when backed up by the Justice card.
The Hierophant Meaning For Advice Reversed – Yes or No?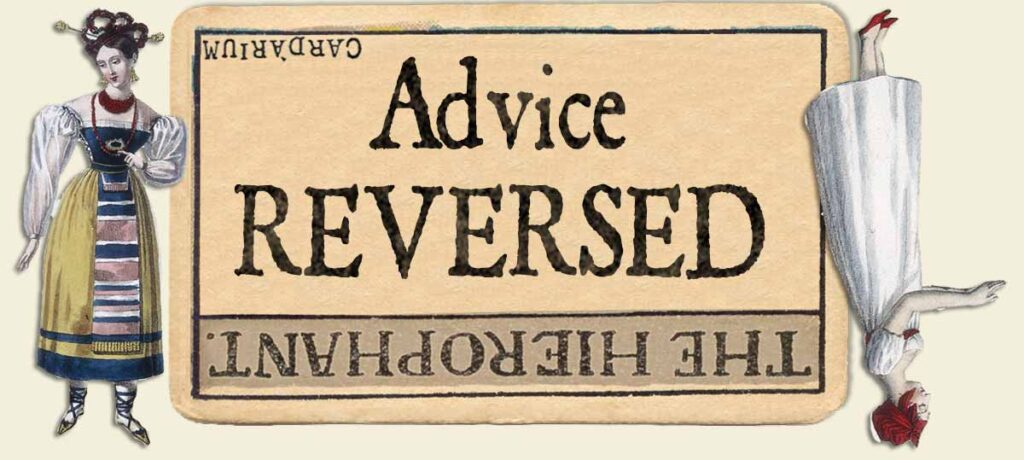 There is likely to be a little conflict with this card in reverse if you seek advice. Somebody, either yourself or another, will likely not want to conform to a way of thinking or acting, and this will cause disruption in your current situation. If it is you seemingly going against the 'norm,' don't be fearful to step out and say that you feel something is wrong or amiss. You could be paving the way for much better opportunities or beliefs ahead. I offer a MAYBE here, because your situation and how you respond can alter the outcome.
The Hierophant Pregnancy – Yes or No?
Isn't it ironic how some women simply fall pregnant without even trying or beginning to prepare their body and mind? They seem to fall with child and everything else around it falls into place, just like that. What The Hierophant wants you to do, is the opposite. He is asking you to ensure your life is stable, that you are secure in a relationship and that you are ready for the huge changes that are about to arise. There is also encouragement to think about your body and mind, and look at potential pregnancy vitamins that you can take to keep you and your little soul wonderful and healthy. A most likely YES for you, but look out for cards of delay including Temperance.
The Hierophant Health – Yes or No?
If you have been feeling under the weather or dealing with an illness of late, you are being advised to follow the advice of a professional. There is a lot of misinformation out there, particularly via people you know or the beauty of the internet. Searching of speaking to the postman isn't going to cure you or help in any way. The best thing to do is seek somebody who knows what they are talking about, for the fastest route to recovery. There may be an element of religion or spirituality involved and if you are drawn to a local house of worship, then go for a little walk to help inspire you. I offer a most likely YES here.
The Hierophant Interpretation In A Practical Reading – Yes or No?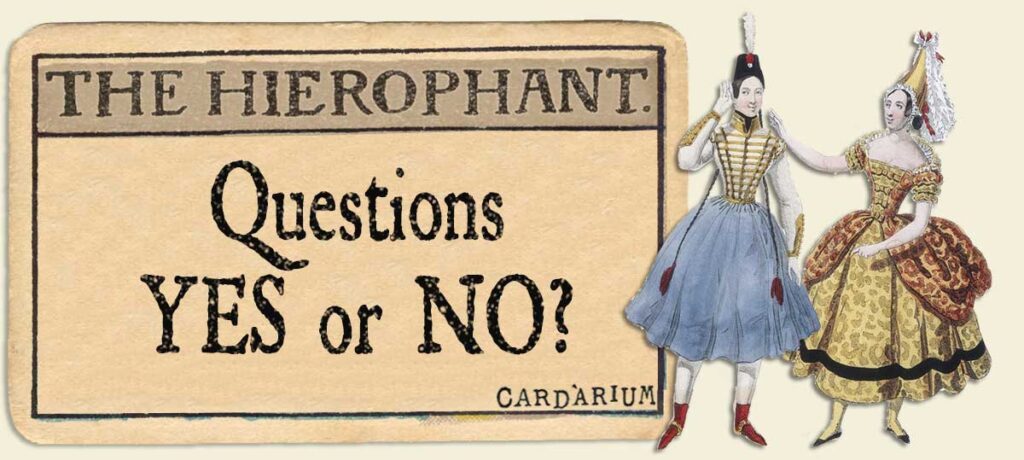 The Hierophant brings its important meaning to many practical readings. Here are a few examples.
"I was left some inheritance money, and I want to invest it. What is the best way to do this?"
It fantastic that you wish to invest your money in something. Firstly, make sure what you invest it in means something to you. There's little point in throwing it to empty assets. The value of the money needs to match the value it brings to you. A good start would be to check your options, and how much money you wish to invest. The way to go from here would be to chat to a professional, who has advice for you on what to do with this extra money you have been left.
"I want a small wedding but my husband wants a big wedding. How do we compromise?"
Usually it would seem your husband and yourself agree on most things, and certainly all major issues. By the looks of it, you both have very contrasting images for your big day, so I think what you need to do is talk about why you both want the days you a want. Are there fractured family relations on your side, or is he keen to celebrate with many people his love for you? You both need to talk it out and see if you can understand each other, as well as making some form of compromise.
"My co-worker has confided that she feels bullied at work. What can I do to help?"
You should feel touched that somebody has approached you for help and support regarding an emotional matter. You are obviously somebody who they feel comfortable with and who they can trust with this information, but you also have a responsibility to pass it on to somebody who can help them further. Bullying is simply not allowed in any establishment, and if it were school, there would be rules and regulations in place to both report and deal with it. Workplaces are no different. Encourage your co-worker to seek further guidance here.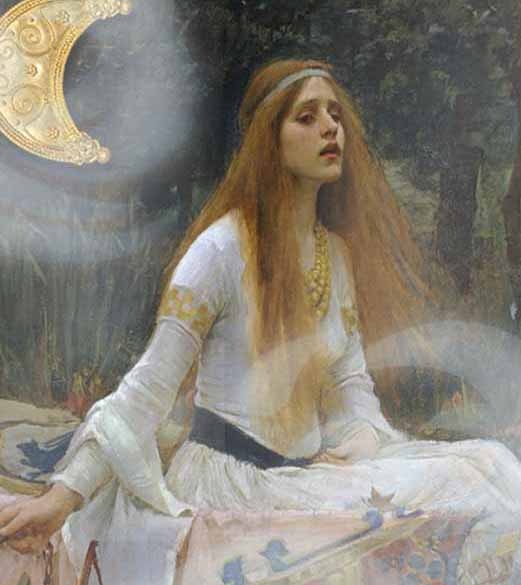 Majesty of the Rivers and Mists
I am Lady Avalon of The Night
A blessed being in disguise
My hair flows freely in the breeze
My guidance helps you feel at ease.