The Ten Of Pentacles represents family and financial prosper. There may be a family business you are becoming a part of, or there may be some kind of inheritance coming your way. You have strong family values that compliment income, with tradition at your heart. A YES card.
Upright Ten Of Pentacles – Yes or No?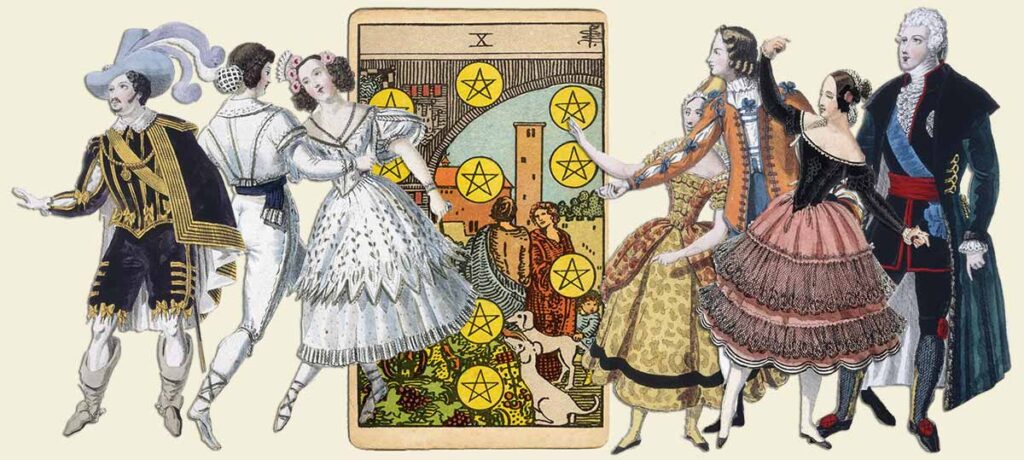 With family and fortune at the heart of the Ten Of Pentacles, there are many ways in which your life can be enriched by pulling this card in a reading. Can you see the images of the people on the card?They represent generations of a family in a very harmonious setting. Balance is rife and love blooms as the fruitful grapes surround them.
You are in a strong setting here, dear soul. These Pentacles are dotted over the image to show that money is not formed in just one area and that riches you likely share, perhaps in a family business which you may be asked to become more involved in or inherit in some way. There are certainly strong traditions close by and for this, I offer a most likely YES.
Ten Of Pentacles Reversed – Yes or No?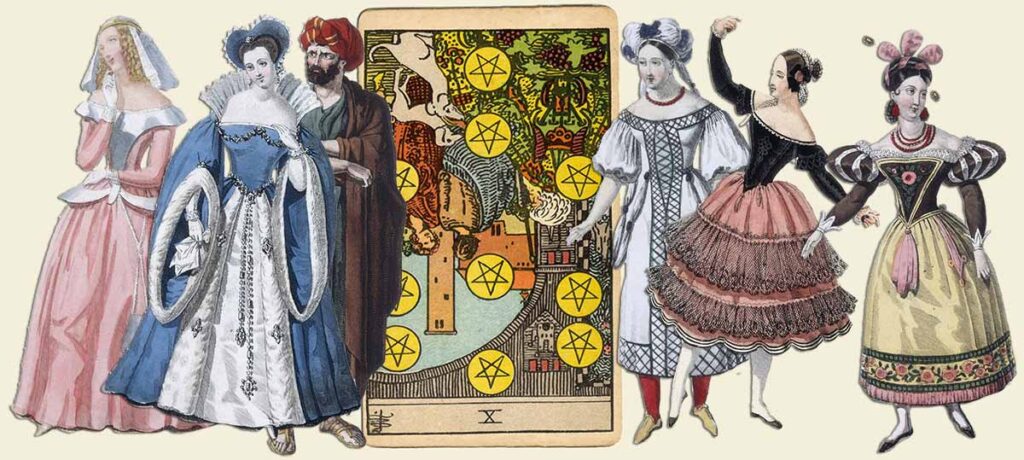 I've slightly less good news. The Ten Of Pentacles in reverse is often an indication of family issues, perhaps even arguments, and most certainly over money. Whatever is going on here, money is at the root of this and there is going to be no settling this unless you can all find peace together and compromise. Likely it is that one person is feeling slight unfairness in a situation that has spilled out into more family members.
This does not have to be the family you grew up with, it could also be the family you have created, so your soul and you may be arguing over money or fighting over assets in a break up. My one hope for you is offering a reminder that everything is temporary and there of course is the light that you will resolve this and find happiness once more, but here I offer a probable NO. If you pull out the Ace Of Pentacles, there is hope even sooner for a fresh start.
Ten Of Pentacles Meaning for Love – Yes or No?
With family being the backbone of the Ten Of Pentacles, it is certain to indicate great news when it comes to love. If you seek, or already have a soul, be sure of a wonderful future ahead of you. It reads for the most comforting news, especially if you are needing that extra sprinkle of reassurance.
The only negative point that I can make from this card is that sometimes it can represent a problem member of the family, and this could be on either side. It could indicate a little meddling going on, or even somebody who doesn't know their boundaries or bothers you a lot perhaps for money. This doesn't occur for all the souls who come to me, but is worth noting. A likely YES here.
Ten Of Pentacles Love Reversed – Yes or No?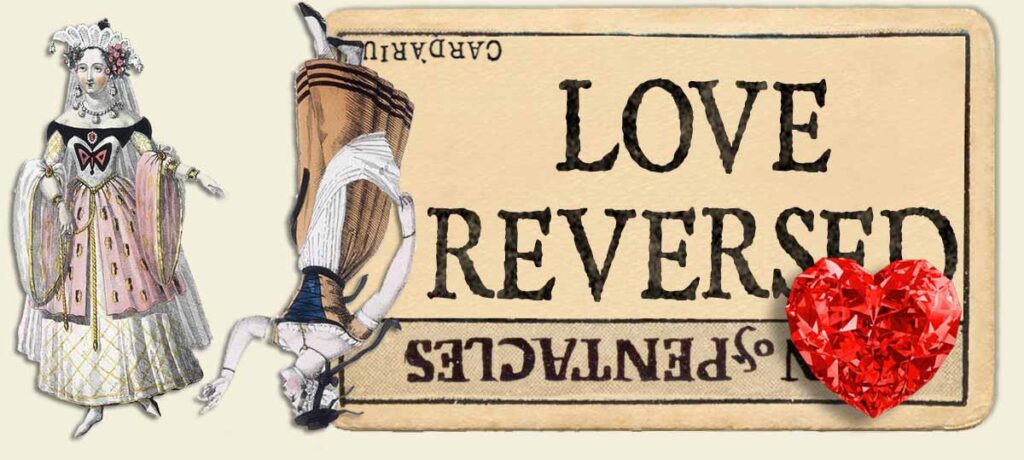 There may be a break up looming, or you may indeed already be living this. If so, you are likely to face questions surrounding money, or sharing and dividing materiel goods or savings. You may feel as if this is leaving you feeling restricted, or in an unfair place, so you may want to seek out your rights.
The Ten Of Pentacles in reverse can often read you needing to let go of what no longer has a place in your life. You may have felt trapped for some time, and the idea of being alone is worse than being free from this situation, and that may be something you ant to think properly about at the moment. I see a likely NO here, but clarity will surround this card in a reading.
Ten Of Pentacles For Advice – Yes or No?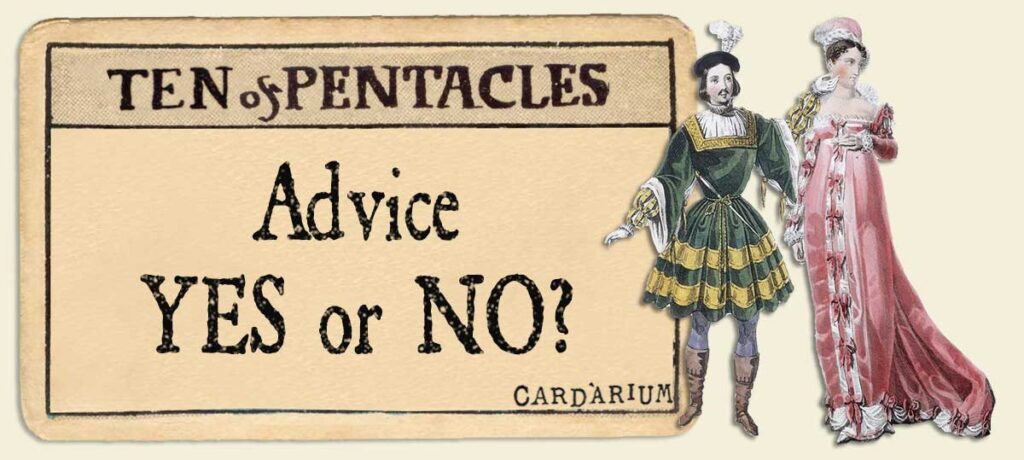 You will lead yourself to success by thinking traditionally on this one. We are looking at strong foundations and a real stable connection, so if you are seeking something in particular you are going to have to ensure you have got everything, and I mean absolutely everything strategically planned and in place before you make your move. You could encounter doubts from other people, or they may question your ability or motive. If you make sure all your bases are covered, you are likely to get a better response from others when you put yourself and your ideas out there. A likely YES.
Ten Of Pentacles Meaning For Advice Reversed – Yes or No?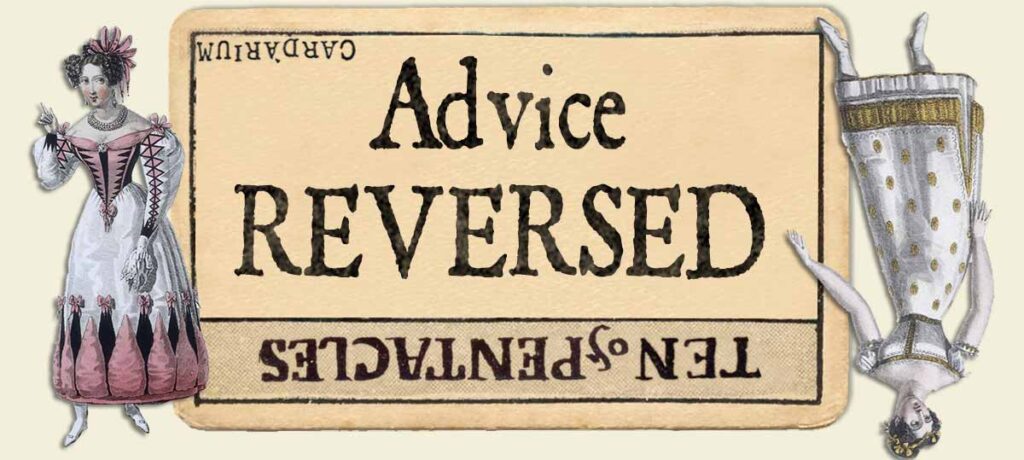 The Ten Of Pentacles is asking you to avoid doing anything that means you have to part with your money. I don't know if it is wise to invest at this time, nor would it be a good idea to buy something extravagant or look to fulfil your life with material goods. There is restriction ahead for you in some way, so walk with caution and try to avoid walking into detrimental discussions surrounding money particularly the fight over it. There may be somebody seeing you and what you want, and ready to do what it takes to win against you. A probable NO here, so tread lightly and bide your time.
Ten Of Pentacles Health – Yes or No?
Family illnesses may be offering you cause for concern. You probably sense a worry of history repeating itself, but you could likely be feeling this way due to your own lifestyle. Are you making decisions for the best? Are you practising great self care, health and vitality in order to live your best physical and mental life? I sense not, because if you were, the Ten Of Pentacles wouldn't be showing up here. If genetic issues are really playing on your mind, try asking your doctor about them, or speak to somebody with a medical background who can offer some advice. I offer a MAYBE here because you have the choice how to live your life the best way you know how.
Ten Of Pentacles Pregnancy – Yes or No?
This is a welcome card for anybody wishing to start a family, as the tradition ties run deep and result in incredibly harmonious ways of living. Not only do the joys of raising a family fill you with love, but you are in a sound place to be able to afford to live differently with children in the house, making room for time with them isn't going to be an issue because money isn't an issue. This is a very positive card to pull for a pregnancy reading, and for that reason, I offer a most likely YES here, especially with Ace cards surrounding it in a reading.
Ten Of Pentacles Interpretation In A Practical Reading – Yes or No?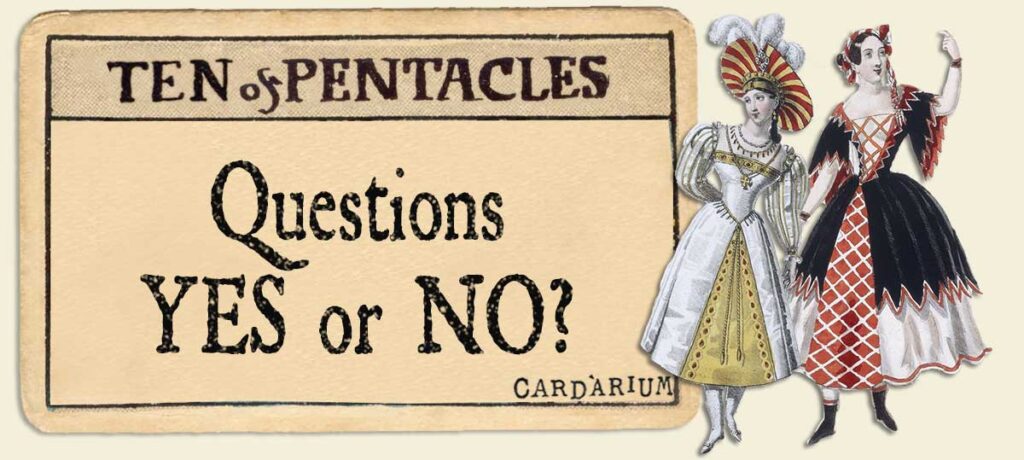 The Ten Of Pentacles shares itself with you at the most extraordinary times. Here are some examples.
"Should I set up a business with my husband?"
This card is probably the best one you can pull out as a positive answer to your question. Its links with family and strength adjoined with money lead for a very promising outlook for this area of your life. You are focused on a strong and stable business, not one that will likely falter at the first hurdle. You take your planning seriously and have come up with solutions to all problems if they occur. It truly seems as if you have all things covered not to mention a strong relationship with each other, so this is only likely to succeed!
"How many children will I have?"
You have wanted a family for as long as you can remember, and the idea of being surrounded by children fills you with joy. I would hope that you will have more than one and if you are in a healthy and strong position to do so, you should go for it! Your husband is just as keen as you are to keep the family name going and having little ones surrounding you and filling your life with joy!
"Should I ask my boyfriend to marry me this leap year?"
Ah, I love a strong woman who know her superstitions! Of course leap years are great times for the traditional role to reverse in favour of a less common practice of the 'woman asking the man' for their hands in marriage. Your boyfriend is a strong man of values and may already be considering doing this soon. If you feel you would rather grab the bull by the horns and get there first, it is likely to be met with a probable positive outcome. I want to ask you though, if you do this, there may be a family member somewhere who doesn't approve of you going against that traditional proposal – this isn't to say they do not approve of the two of you marrying, simply the way it has come about. Brush it off with a laugh and a smile.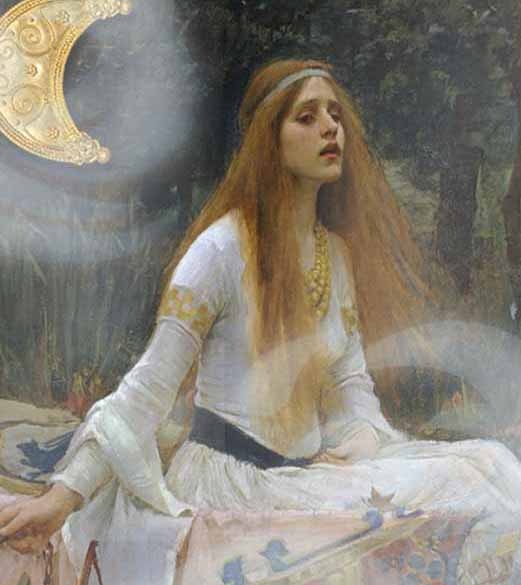 Majesty of the Rivers and Mists
I am Lady Avalon of The Night
A blessed being in disguise
My hair flows freely in the breeze
My guidance helps you feel at ease.