Summary: The page of cups is a yes card. Outstanding level of maturity. Possibility of an engagement, birth, or pregnancy news. Possible happy news related to a job application. If you are facing issues at work, you should resolve those encounters with positive actions. Stop daydreaming and follow your heart by taking steps to achieve what you desire.
The Page of Cups is an expression card, a sign of exciting news coming your way. It's also a sign that you are receiving that little creativity that perhaps you so need right now. The Page of Cups is a definite yes card. It tells you to allow your intuition and creativity to guide and express the most beautiful parts that make you.
Upright Page of Cups, is it a Yes or No Tarot Card?
Do you recall how brave and courageous you used to be when you were a child? That feeling that the world was a magical place and you could do just about anything that you wanted. Dreams were not just dreams, they were goals, and in your mind, there were no obstacles stopping you from achieving them. Our creativity and curiosity were really at is their best peak during our childhood, and the Page of Cups is reminding you of that side of yourself. It's a reminder that you have whatever you need to embrace any challenge in life. When we look at the Page of Cups card, we see a man dressed as an artist holding a cup with his right hand, and peaking from inside the cup is a fish who is gazing at the man. A fish symbolizes things such as creativity, feelings, and happiness, and those things are basically staring at you in the face. A sign that you should embrace the creative side within you and be prepared for good things to arrive in your life, just as a surprise.
Reversed Page of Cups, is it a Yes or no Tarot Card?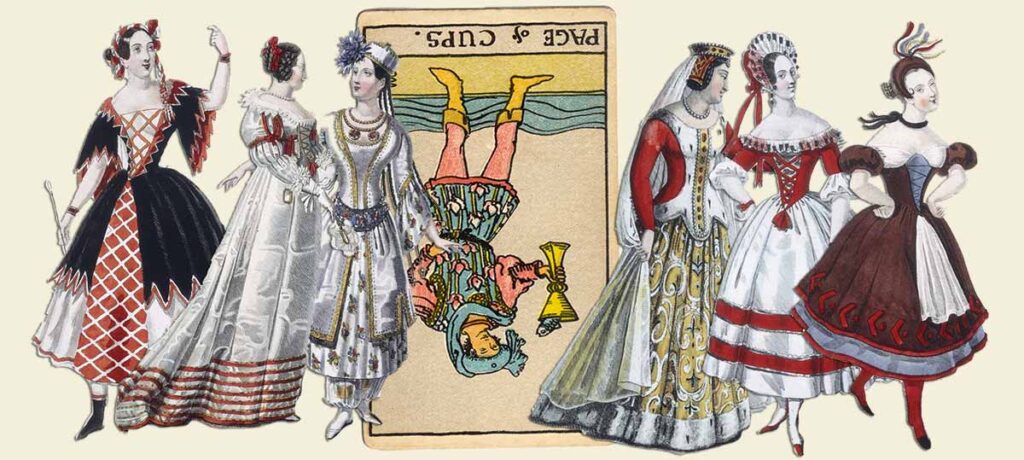 The reversed Page of Cups is a symbol of the wall that you built around yourself. Perhaps you have been through some bad things in your life, and right now, you just feel like you can't express how you are feeling? The fish in the Page of Cups represents creativity and happiness. Still, one of the things that we noticed about the fish is that it's in the cup instead of being in the ocean which can be seen behind the man, this can perhaps tell you that you are not where you are supposed to be in order to explore and express the real you. You are being observed and possibly robbed from feeling free to express yourself. The Page of Cups is a warning that you are not in the correct situation to express yourself or share who you are because of the fear that the people around you might not understand you. This card can symbolize a warning that you should wait for the right moment to share your true self or to challenge why you haven't done it yet. Maybe you have to find the right people to share it with, but that lack of self-expression is definitely holding you back.
Page of Cups, Yes or No for Love?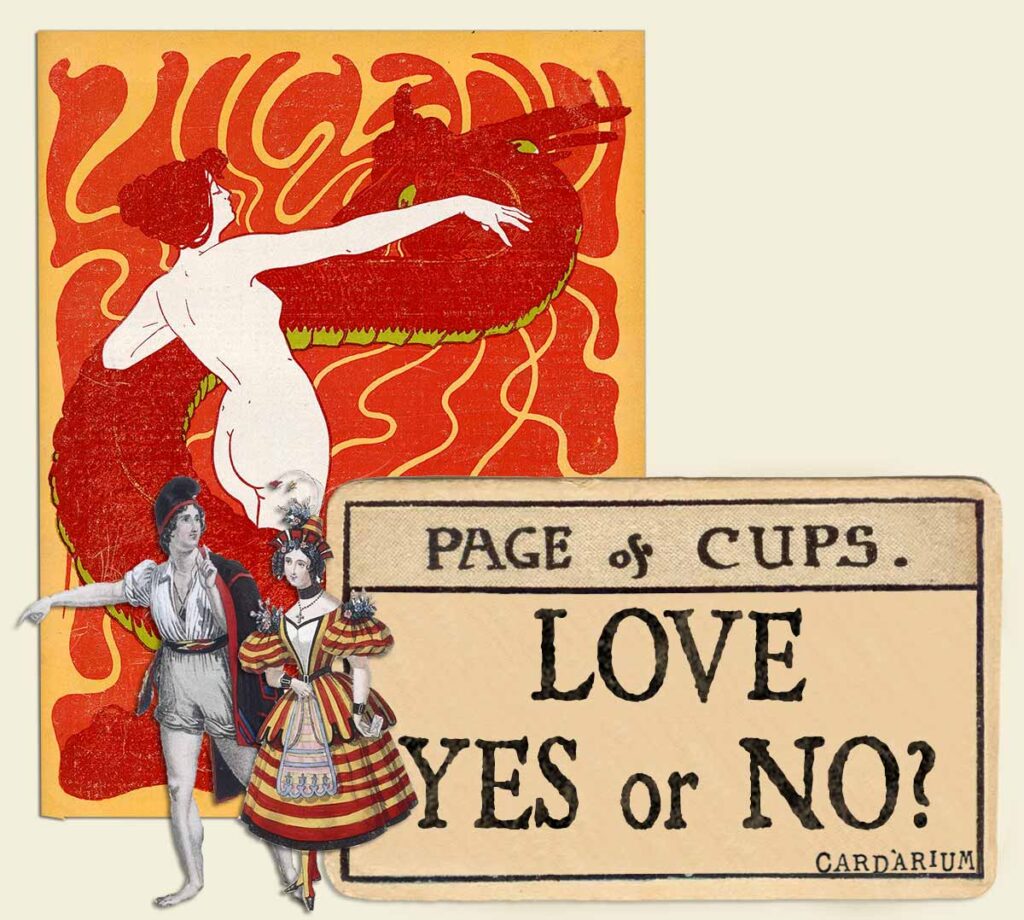 You should express your love; this is the message on this card. The page of Cups is directly connected with romance and feelings, so it's a sign that you should allow yourself to receive the love around you and give back in the same way. If you are in a relationship, it's very likely that you are both ready for the next stage of your journey. There is a strong possibility of some sort of commitment ahead of you. If you are single, then the Page of Cups symbolizes that someone who perhaps has admired you for a while is finally sharing how they feel towards you. If you had ever believed in fairytales when you were a child, then you are definitely about to live one. This is a very romantic phase in your life, and you should embrace it.
Reversed Page of Cups, Yes or No for Love?
Heartbreak might be inevitable right now. You are in a very vulnerable place, and there is a possibility of a breakup. The Page of Cups brings the hopeful child within you to the surface, which can mean perfect things, but when it's reversed, it means that you are possibly dealing with things with immaturity. Perhaps you are not ready to accept something and you're trying to throw a tantrum simply because you are feeling overwhelmed. You should consider backing off from the situation and analyze how you could handle the situation better. Allow to be mature about things and make the right choices for your future. You should also be cautious about getting involved with someone that has the reputation of breaking people's hearts.
Page of Cups, Yes or No for Advice?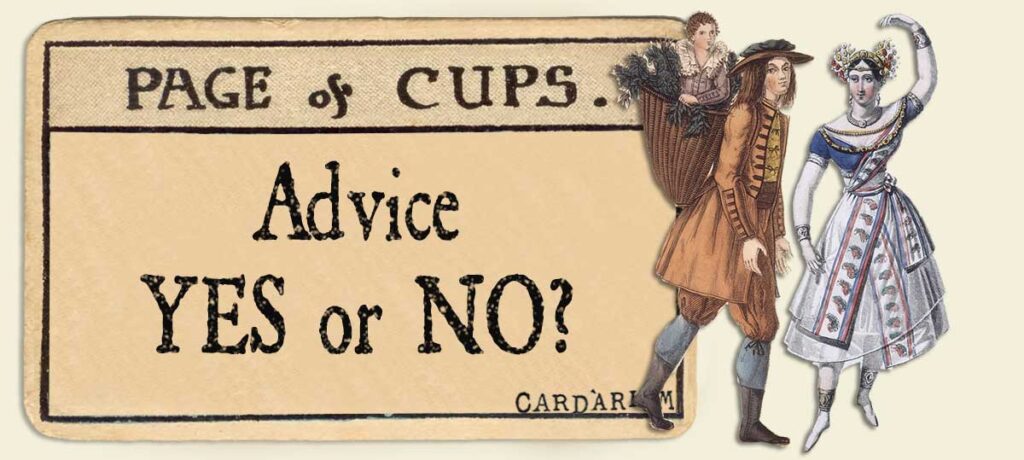 You should embrace this phase to become the Picasso of your life. There is so much potential within you to express the best qualities that make you unique and succeed at it. It's also an excellent time to be in love and to accomplish your goals. The ocean behind the man in the Pages of Cups card symbolizes the beginning of something magical. That's because of the magical core within you that has no barriers. The sea seems so mysterious yet so pure if we think back there are Gods and heroes that originated from the sea or at some point were a part of its magic. The ocean opens the doors to an endless amount of creativity and beauty that relies within you. The only thing that you need to do is to dive in and allow magical things to happen.
Reversed Page of Cups, Yes or No for Advice?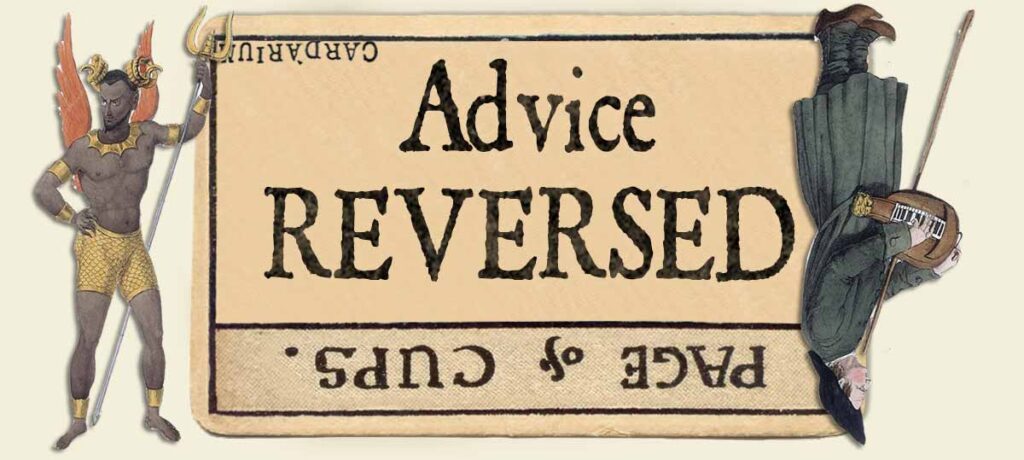 The fear of the unknown and judgment is holding you back from achieving what is waiting for you. The image of how others see you is one of the biggest reasons why you are so afraid to just be yourself. That fear is blocking the best sides of yourself, and you are already thinking of failure before you even try to test the waters. Maybe if you allow yourself to dive in, you might just discover the most beautiful parts that make you so unique. You are possibly worried about what people think of you by the outside, but have you allowed them to see how mesmerizing you are on the inside? You should stay clear of doubtful thoughts that will make you rethink your life choices and let yourself believe that you can do whatever you put your mind and heart into instead. The fish in the Page of Cups also symbolizes rebirth, so perhaps that's a sign that a new version of yourself is waiting to be reborn.
Page of Cups, Yes, or No for Career and Job offer?
The Page of Cups represents how you were open to express yourself and explore your creativity right from the start of your childhood. That possibility of getting a promotion at work, but you should be aware that dreams are just dreams until you take action. Otherwise, you will only be a fish in a cup, when you could be a shark in the ocean, just consider what else you could do to improve yourself and obtain the best results instead of wishing that you were in the best position at work. You have what it takes to make it work. You just need to express that willingness on the outside and make it work.
Page of Cups, Yes or No for Contact?
You're in a phase where your energy is more conscious and sturdy, so it's very likely that you feel connected with the world around you. Allow yourself to receive all of that energy and use it as a guide to tell you where you are supposed to go next. Allow that feeling to make a connection with everything around you. There's positive energy everywhere, and you are a source of it as well. Right now, you are incredibly open to express the creative side of yourself, and your creativity is directly connected with your emotions, so if you transmit that happiness into positive energy, just imagine how deeply you would connect with the universe.
Samples of the Page of Cups Yes or No interpretation in a practical Tarot reading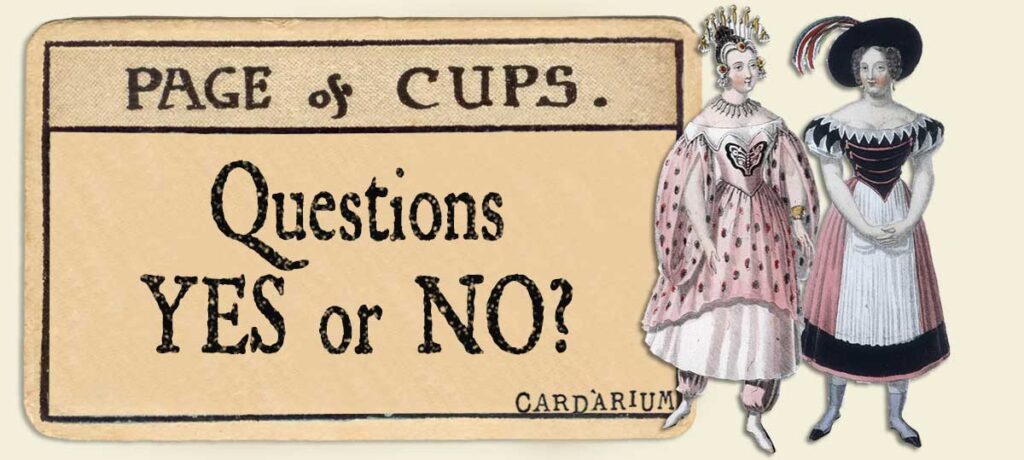 "I have just started a new job and bought my very first home, I feel like an adult, but for some reason, I don't feel happy. Am I on the right path?"
The accomplishments that you have achieved are all results of your hard work and strength, these are the things that you have been dreaming about, but the way you are looking at those achievements might be not the most pleasurable. Perhaps being too responsible is blinding you from enjoying the things in life. You just possibly need to allow your inner child out to have some responsible fun and be able to enjoy this moment more freely.
"Sometimes I feel like the guy that I like likes me too, but when we are together, I fear that he is judging me. What does he think about me?"
You are too worried about how the world views you, and that might make you fearful of what people think about you. The feeling that he is judging you might just be your own fears being projected into him. Perhaps validating your beauty and realizing how beautiful you are as a whole would make a massive difference in how people see you and approach you. It's not much of how they see you, but how do you see yourself.
"I have applied for my dream job within the same company that I work for, but for a more responsible role. Will I get the job?"
New opportunities and promotions are a possibility, but perhaps making sure that you put the work and effort in to show why you deserve that role, could help you further. Sometimes dwelling on ambitions doesn't necessarily make them a reality. The potential for achieving that role is within you. You just have to express your abilities.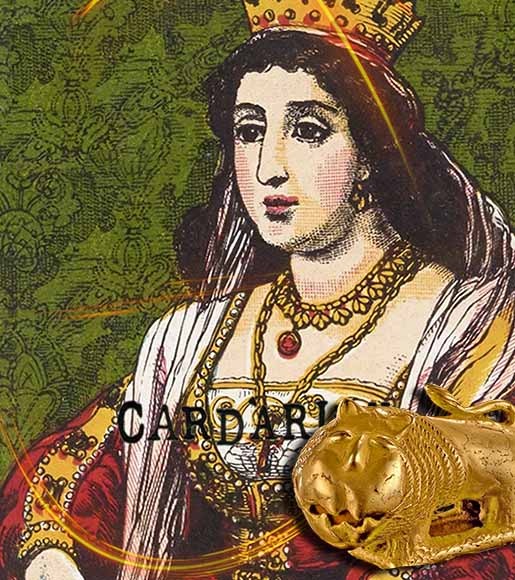 Her Majesty Tarot Queen
I read the cards with my eyes closed and my heart open. I don't sugarcoat the truth. After all, I'm not only known for my royal blood but also for my royal honesty.