The 10 of Wands is a card that resembles a burden and expresses a huge deal of responsibility. This is a big no card. It represents the struggle that you have endured. The end of hard times is near, but this does not mean that your path is going to be any easier. This card symbolizes how you are carrying the burden all by yourself. You need to learn how to rely on others.
"You're only here for a short visit. Don't hurry, don't worry. And be sure to smell the flowers along the way." – Walter Hagen
Upright 10 of Wands, is it a Yes or No Tarot Card?
The 10 of Wands is a no card. This card signifies all the weight that you have been carrying on your own. Your hard work is something that you should be incredibly proud, the rewards of your struggles are now flourishing into a great success. However, this does not mean that all your hard times are past you, because due to your success now the stakes are higher, and you will need to invest more of your time into it. This can imply being overworked and feeling overwhelmed which will have an impact on the other areas of your life. Be aware of the consequences of your plans and do not allow yourself to be an overburden.
Reversed 10 of Wands, is it a Yes or No Tarot Card?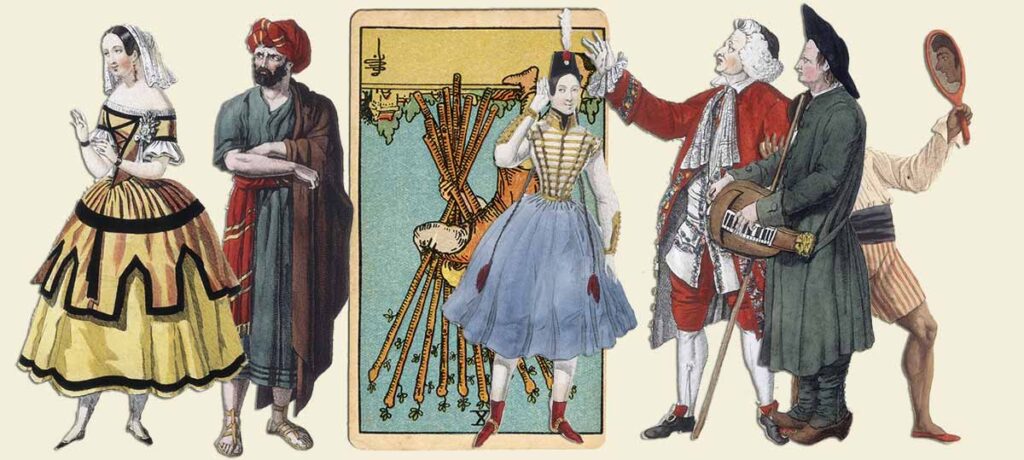 The reversed 10 of Wands is not a good card to receive during a reading. This is a no card. It is very possible that you are overburdening yourself unnecessarily. You may think that taking all the stress and extra work will help the ones around you, but when you are overburdening yourself that will lead you to jeopardize the relationships around you. It can also signify that you are drifting into circles. You are working hard but you are also lacking a life's purpose and that will only make you work hard without any rewards. Anything that will not impact your life positively, is not worth pursuing. Look around your life and see what needs to be changed to reduce any stress and that may be impacting your life.
Upright 10 of Wands, Yes or No for Love?
The 10 of Wands is a no card, in love it means that your relationship may feel like an obligation rather than a pleasurable connection with someone you love. This can be due to all the obligations that you have in your life. Being overwhelmed can cause you to become emotionally unavailable which will directly impact your relationships. Instead of keeping all your concerns and tasks on top of your own shoulders, rely on your partner to help you. This can alleviate your busy schedule and even bring you both closer to one another. It's important that you separate your work life with your love life.
Reversed 10 of Wands, Yes or No for Love?
The reversed 10 of Wands is a reminder that you should not do everything on your own. This is a no card. The 10 of Wands expresses how important it is to allow your partner in. A relationship is not only for the good moments but for the bad moments too. Perhaps the reason why you are holding back in sharing your struggles with your partner is due to the belief that you will burden them. This could not be further from the truth. The people who love us, only want the best for us. Helping you will not be a burden. If your partner was in the same situation as you, would you help them? So why would you think that them helping you would be any different?
Upright 10 of Wands, Yes or No as Advice?
The 10 of Wands is a card that resembles a burden and urges you to know how important it is to know your own limits. This is a very strongly no card. It warns you to be very mindful of how much you can handle. Perhaps you have started a new business or exciting project, and even though the results are incredible the consequences of that success will require even more of your energy. Doing what we love is extremely gratifying but when you are risking your own wellbeing and personal life, then the results may not be the most desirable. You need and should set limits and separate your personal life from your professional life.
Reversed 10 of Wands, Yes or No as Advice?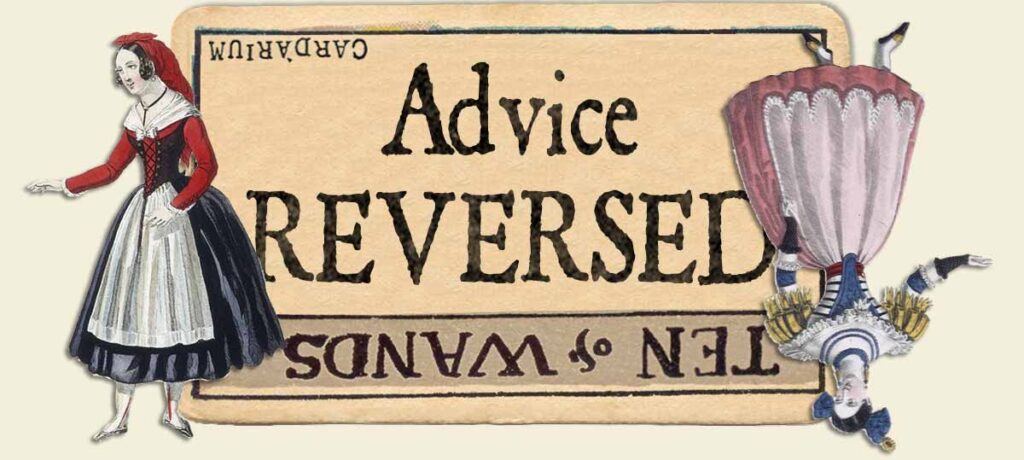 The 10 of Wands implies that you are working hard on the wrong things. This is a no card. It would be best if you recognize ways that would help you to relax. Or else you risk overloading yourself and create chaos in your life. The reversed 10 of Wands symbolizes that you are incredibly overwhelmed by elements that are not important for your life. Your efforts will not bring any success. Perhaps there are other ways to accomplish your goals. Maybe it could help if you allowed others to help you. This card is not all bad though, because it signifies calm after the storm, so be patient and better days will arrive.
Upright 10 of Wands, Yes or No for Business Decision?
The 10 of Wands is a card that symbolizes feeling burden by many tasks at the same time. This is a no card. You cannot do it all on your own. You may have many projects or tasks in your hands and without any help it's possible that you will be feeling burned out and overstressed. Try to delegate the tasks that you have in your hands to other people that can help you. Focusing on too many things at once will not be very productive and the level of stress can impact the quality of your work. Allow others to help you and make your work life easier. Overworking can cause you to feel less enthusiastic about your job and leading to loss of interest. This is just another sign that you should take a step back and ask for help.
Reversed 10 of Wands, Yes or No for Business Decision?
The reversed 10 of Wands is not a completely bad omen for work. However, the reversed 10 of Wands is a no card. This card implies that you have found a way to reduce your hectic schedule at work. Whatever method you have chosen to lower your level of burden or long hours, the 10 of Wands expresses that you improved the balance within your job and your personal life. However, there's still a possibility that you have not shared your work and may have received bad results because of that. Either way, you have overcome the worst, and now you should take some time to recharge your batteries and consider your next actions. Please don't rush into anything before being entirely sure that you will be able to handle it.
Samples of 10 of Wands, Yes or No interpretation in a practical Tarot reading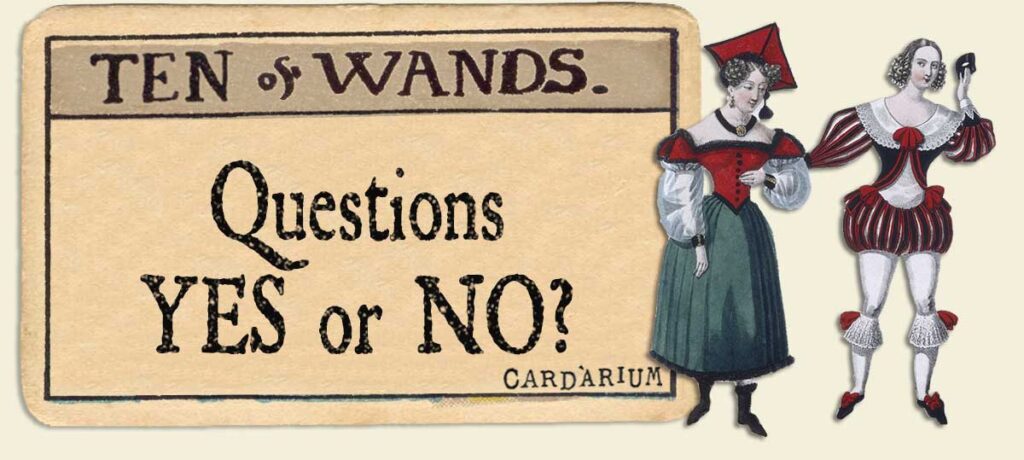 Here are a few samples of the most asked questions in a tarot reading.
"I have just started my own business and things are going well but I'm feeling a little overwhelmed. Am I on the right path?"- Alice
The 10 of Wands shows success along the way, but the answer for your question is a no. Not because you are in the wrong place but how you are dealing with the situation itself. The 10 of Wands is a card that expresses an overwhelming feeling and a lot of burden over your shoulders. Even though you have seen some success, there will be more responsibilities in your near future. Perhaps delegating some of the extra tasks will help you to focus on your main goal and keep having a successful business.
"Lately I have been given more tasks than I think I could handle. I'm not excited about work as I used to be and the thought of quitting has crossed my mind. What should I do with my career?" – Scott
The 10 of Wands signifies a need to slow down and a need to choose your priorities. The feel of entusiasm may have drifted off due to the pressure of always keeping up with a hectic schedule. If possible try to bring this to the attention of your boss and attempt to share some of your work. Your productivity will be affected if you take no action.
"Is there anyone entering my love life? Why am I single?" – Rachel
For you to have a relationship, you first need to make yourself available. The 10 of wands is a no card, but it's also a warning regarding overworking or overburdening yourself with too many tasks. How can you expect to find someone if you don't have the time to invest in a relationship? First, make sure that you are looking after yourself and that you release some of your overwhelming schedule. After you allow yourself to have more free time, there will be more chances to meet the one.
"Will I be rich?" – Reece
The 10 of Wands is a no card. However it also shows how hardworking you are, so take it as a not yet or at least not under these circunstances. You seemed to be working a lot but without an aim, which can lead you to a lot of dead ends. Try to understand what works and what doesn't for you. Whatever doesnt work is now the perfect time to let go of and focus on what is important. Only then you are able to reach your goals.
"Me and my husband barely speak nowadays, will he ask for a divorce?" – Maggie
The 10 of Wands is a no card. Yet, there is a need for some changes in your relationship. Your professional life is taking a lot of your time and it's throwing your personal life out of balance. It's ok to rely on your husband for help. It's normal to save the person that we love from extra burdens but that's not how your husband will see it. Allowing him to know how overwhelmed you are, will permit him to step in and help you. That will definitely help your relationship and bring you both closer.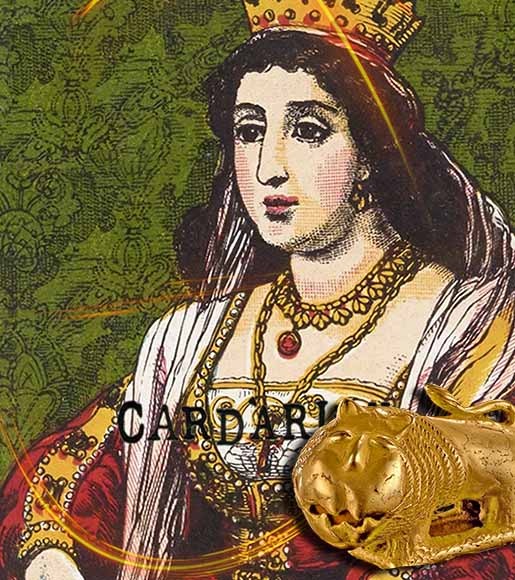 Her Majesty Tarot Queen
I read the cards with my eyes closed and my heart open. I don't sugarcoat the truth. After all, I'm not only known for my royal blood but also for my royal honesty.