The Hanged Man wants you to look at something from a different perspective. Your views and perceptions have become distorted, and you are stuck in your habit of only seeing things the way you see them. Let go of old ways and encourage your mind to alter in ways you have only previously imagined. A YES card.
Upright Hanged Man – Yes or No?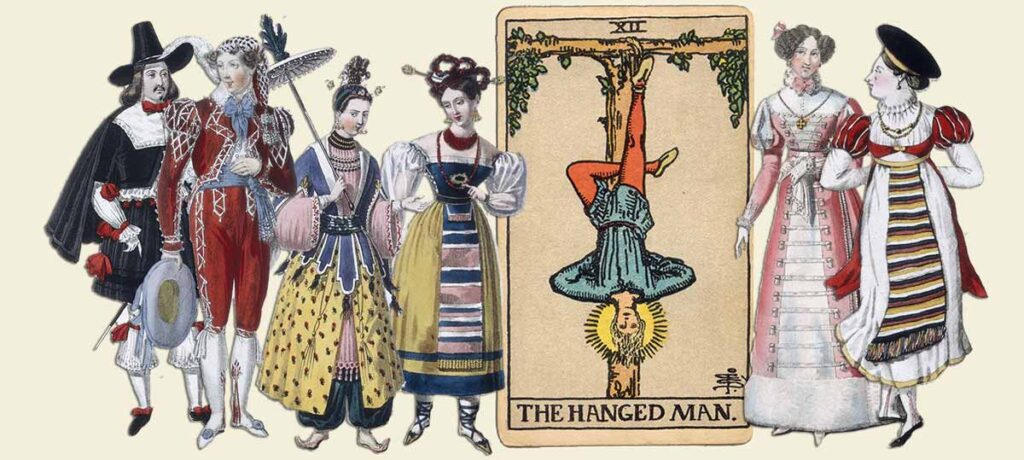 Our relaxed and enchanted Hanged Man is suspended upside down and from a tree. Why a tree, you may ask. I have studied tarot cards for many years and I firmly believe the tree is representative of our rooted habits. It is a swift reminder that we as humans, are not mean to station ourselves in one place, with one belief and that we are to use our legs to move and grow each and every day.
Very calm is he, as you are feeling presently. You are letting go of familiar ways in exchange for a new outlook or perspective. This may feel uncertain, because anything unfamiliar is, but what begins to happen is that your inner work practise begins to expand and grow as you learn other ways to live your life. I love The Hanged Man and I offer a most likely YES here.
The Hanged Man Reversed – Yes or No?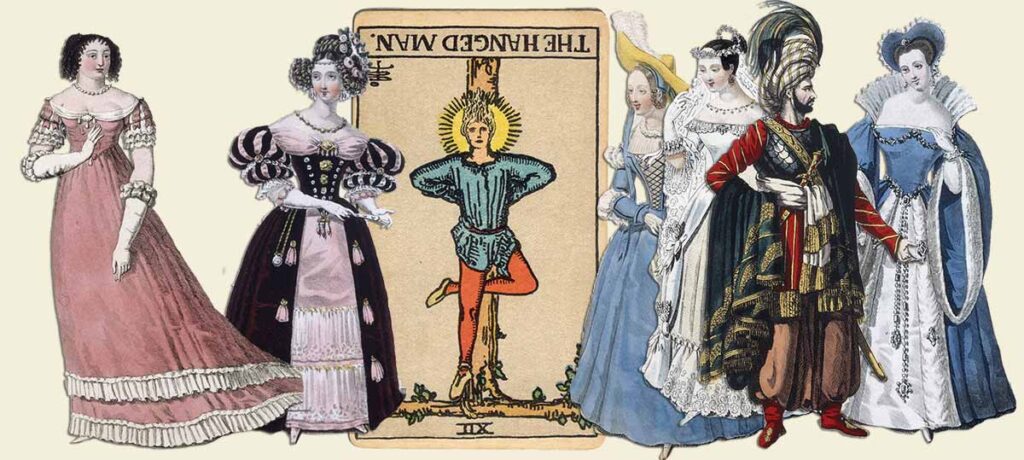 When we reverse The Hanged man, what we ironically see is him facing the right way up. It makes so much more sense to see him this way and to truly understand that he now resembles being stuck in one place and rooted to the spot. This can lead us to two different moments of clarity. One is that you are realising you being stagnant and stuck is not doing you nay favours at all, and that you wish to escape this draining situation.
The other is fear. You perhaps have been let down, or let yourself down through an incomplete act and trying it again is simply something you are not willing to entertain. Whatever your outlook,you must comprehend that the past cannot be altered and your definition of the future is going to change dramatically unless you are able to shift your perspective. A most likely NO here unless you are lucky enough to draw encouraging cards such as the Ace of Cups.
The Hanged Man Meaning for Love – Yes or No?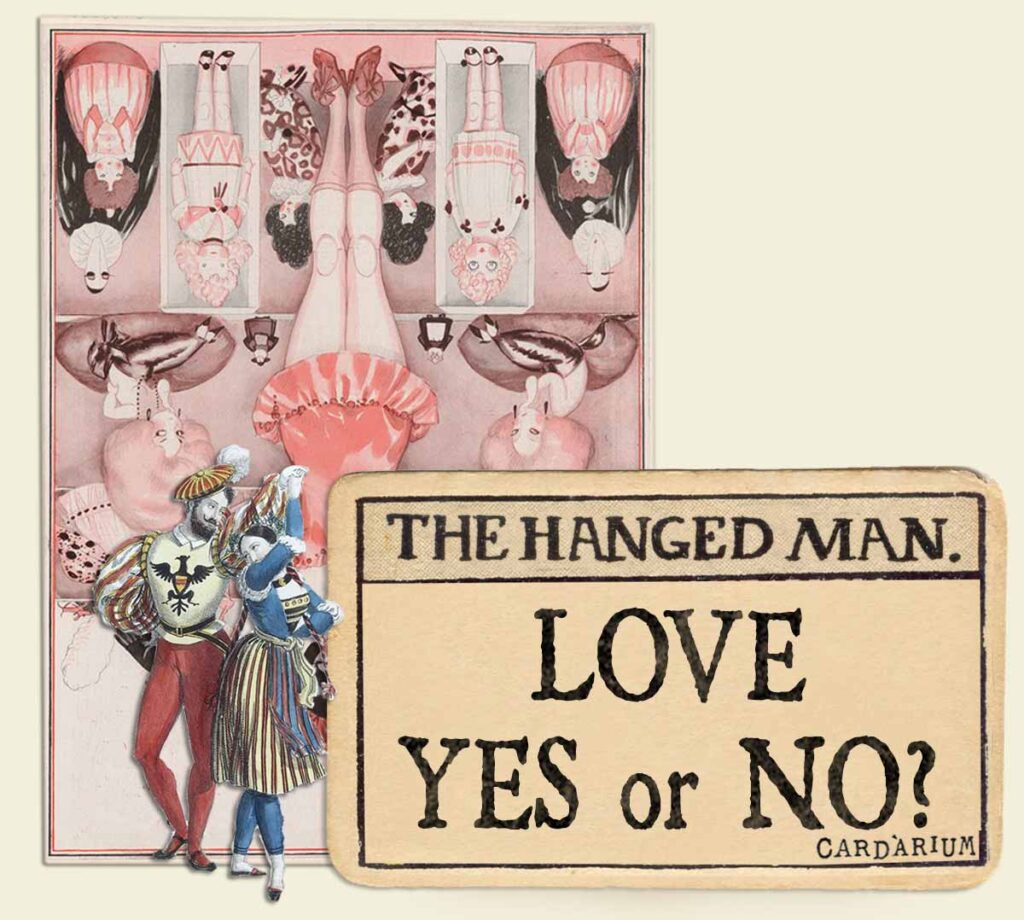 If we see an air of imbalance in our lives, we try to make changes so that we feel at ease once more. Now – we can try and try this over again over again until we have zero energy but what would that be telling us? It tells us we are wasting our time on something that is never going to change, and that's when we pick ourselves up and move along.
You may be feeling a little unsure with a current relationship. Something is amiss and the spark has gone astray. Is it up to you to find it? Yes, it is your duty as one half of a whole to at least explore where it could have gone wrong. But know one thing. It is not up to you to forever search for something no longer there. Which of the two will it be? That, my dear, is up you to. A MAYBE is likely here, and the result is very much down to what other cards you receive.
The Hanged Man Love Reversed – Yes or No?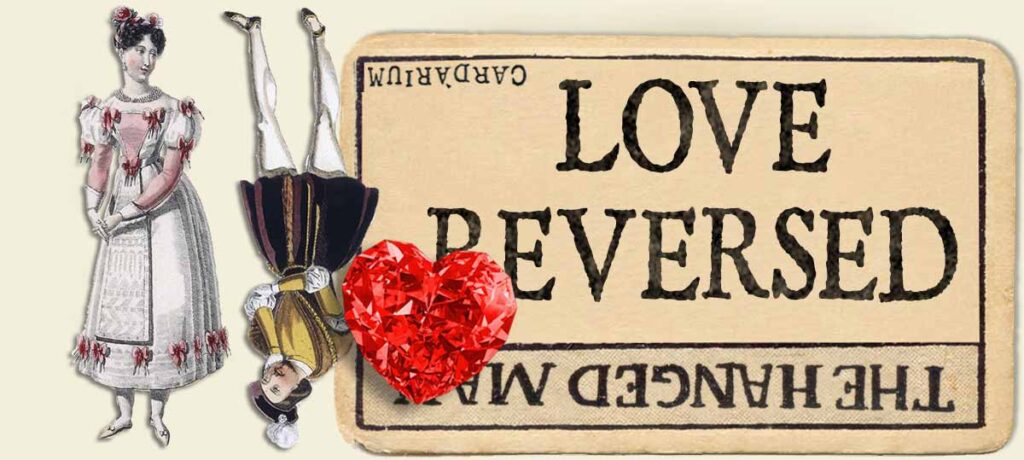 There have been decisions of late that have thrown you off course. Perhaps they were not the correct decisions, but you made them anyhow. It obviously didn't feel good making them otherwise you wouldn't be receiving The Hanged Man in reverse. There is an air of regret circling you and that could be because you sense the notion you are not getting what is quite rightly yours. Something to definitely think about if you are in a relationship or searching for your soul. A MAYBE is likely here.
The Hanged Man Meaning For Advice – Yes or No?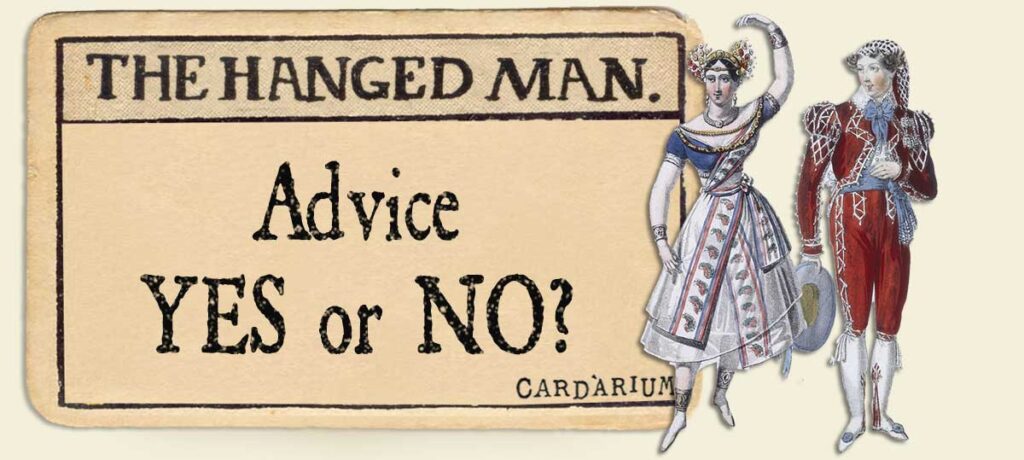 To get to your destination, you can either take the bus, or the train. You could drive, or walk or even cycle. For too long you have used the same beaten track with the same rusty bicycle. Familiar? Yes. Has it allowed you to grow and explore your environment and opportunities? No. You may be missing out on a glorious shortcut, or a perfected train ride with a wondrous view, but you will never know if you keep going down that same worn path. Your situation is clear – in order to get ahead, you must experience what I love to call, variation. Try something new. I offer an exciting and probable YES here for you.
The Hanged Man Meaning For Advice Reversed – Yes or No?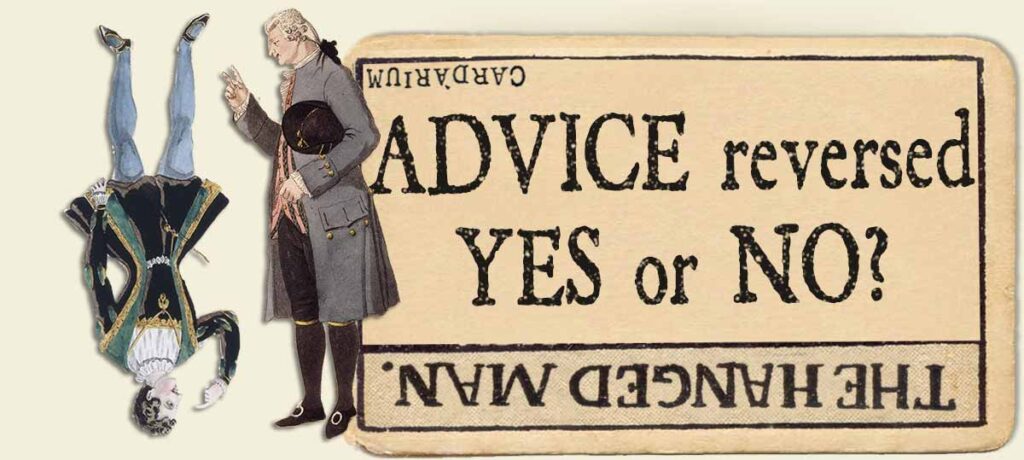 'Never let the fear of striking out, keep you from playing the game.' Do you ever wish you could try something new, without fear of failure? It could be that you have tried it once already and you are unwilling to go there again because the same thing may happen. What about when we were babies learning to walk and we kept falling over? We got back up again, and tried and tried until we got it right and here we are. As babies we don't understand failure the same way, and we certainly don't perceive falling as failing. Try to remember your present quest in the same way, because at the moment, you are allowing your negative thoughts to ground you detrimentally. A NO is most likely here.
The Hanged Man Reconciliation – Yes or No?
Will love come back around for you? Do you think you will get a different colour on the wall if every day you paint it white? No. You will get the same colour every time. If this love is to be revived, you will need to find ways to change either your habit as a person or your habits as a joined force. Whatever wasn't working, let it go and move into a deeper area of love. Reconnect and visit places new. I do see hope here, so I would like to offer you a most likely YES but this is absolutely down to you and how much you are willing to shift your perspective.
The Hanged Man Health – Yes or No?
There is sadly not much room for a positive reading when it comes to health. The Hanged Man is usually associated with chronic issues or physical issues. It all sounds rather scary in essence, but this could be any niggling worry you have had that you have left to not get check out. We form bad habits even when standing or walking, so it may be something minute. Whatever the case, you have left it and you really shouldn't have done so. If this is the case for you, dear soul, ad you wish for a stronger you, then head to your doctors or an alternative therapist for ways in which to improve. A likely NO here for you, but you can alter this if you listen to your body.
The Hanged Man Interpretation In A Practical Reading – Yes or No?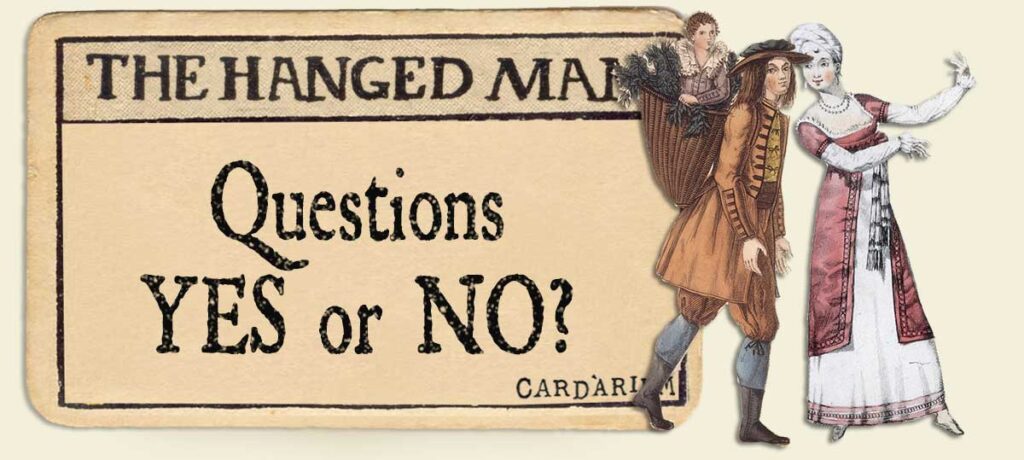 The Hanged Man is one of the most inspiring Major Arcana cards to pull in a practical reading. Here are some examples I have recently had.
"Why aren't my husband and I getting along?"
With The Hanged Man appearing, I would say most likely you are in a vicious energy of the same old routine. Nothing has shaken you up for a while now. You both come home, you cook, you eat, you maybe watch something on the TV and you go to bed Every day is like ground hog day and you feel as if this is going to be your life forever. It doesn't have to be. Shake things up, book a day off together and explore new places. Revive your love!
"When will I get a new job?"
It seems to me as if you have been trying for change for quite some time and now you are finally at a point where this has to happen. Why have things been so unsuccessful for you until now? I honestly sense it is because you aren't doing enough. Hear me out… I know you are desperate in your quest for a fresh career change, but asking the same people, using the same websites and formats is only going to enter you into a regurgitated cycle of rejection. The Hanged Man is calling you to look at other areas of development. Could you take a small training course to improve your skills? Perhaps you ought to be visiting other places to make enquiries. I have every faith that you can form new and more helpful habits.
"How can I manifest more happiness into my life?"
'I think therefore I am.' What a philosophical quote from a rather profound philosopher, René Descartes. What we think, we are. This is great, if what we think are great thoughts! Start believing in yourself, start thinking of ways to create a happier and more harmonious life and those aspects will soon make their way to you in abundance! The Hanged Man is asking you here to let go of thoughts that no longer serve the positive being that you wish to manifest. There is no time like now!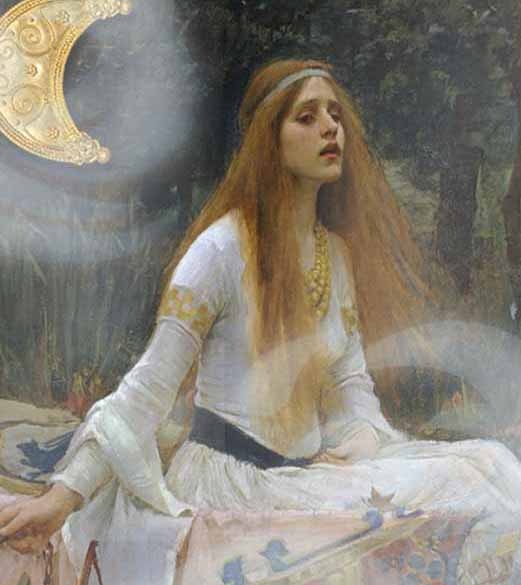 Majesty of the Rivers and Mists
I am Lady Avalon of The Night
A blessed being in disguise
My hair flows freely in the breeze
My guidance helps you feel at ease.