It's time to spread your wings and fly, so I hope you are not afraid of heights. The 3 of Wands is a Yes card, with a ticket to freedom and adventure attached to it. This card represents new opportunities, in faraway lands, so traveling is a very likely possibility. Its time to foresee your future without any limitations. You are in control of your future and success.

"You can never cross the ocean unless you have the courage to lose sight of the shore." -Christopher Columbus
Uprights 3 of Wands, is it a Yes or No Card?
The 3 of Wands gives a sense of freedom when appearing on a reading. It symbolizes the progress that you had made since you decided to step away from your comfort zone. You now realize the endless possibilities ahead of you, just like the man on the 3 of Wands card. The passing boats are a symbol of the movement, which can tell you that a journey of self-discovery must be ahead of you. Perhaps an oversea adventure. Whatever you decide, there is no denying that you are on a journey of growth and success.
Reversed 3 of Wands, is it a Yes or No Card?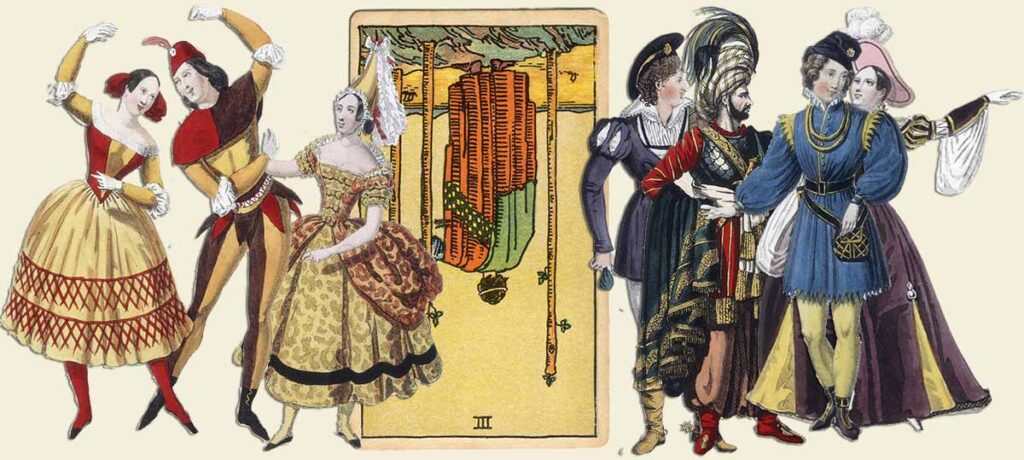 The reversed 3 of Wands, is a reminder of all the things that you are preventing yourself from even attempting to achieve because you are too scared to spread your wings. When this card appears during a reading, it's usually a sign that you are self-sabotaging yourself and letting opportunities passing you by, just like the moving boats in the 3 of Wands card. Staying attached to the past will prevent you from experiencing the future that is waiting for you. Now it's the time to explore what your limitations are are break those wall brick by brick. There is a quotation from Jim Rohn that says, "if you are not willing to risk the unusual, you will have to settle for the ordinary." Are you ready to settle? Or do you want more? Don't let the lack of confidence caused by your self-doubt to stand in the way of a better future.
Upright 3 of Wands, Yes or No for Love?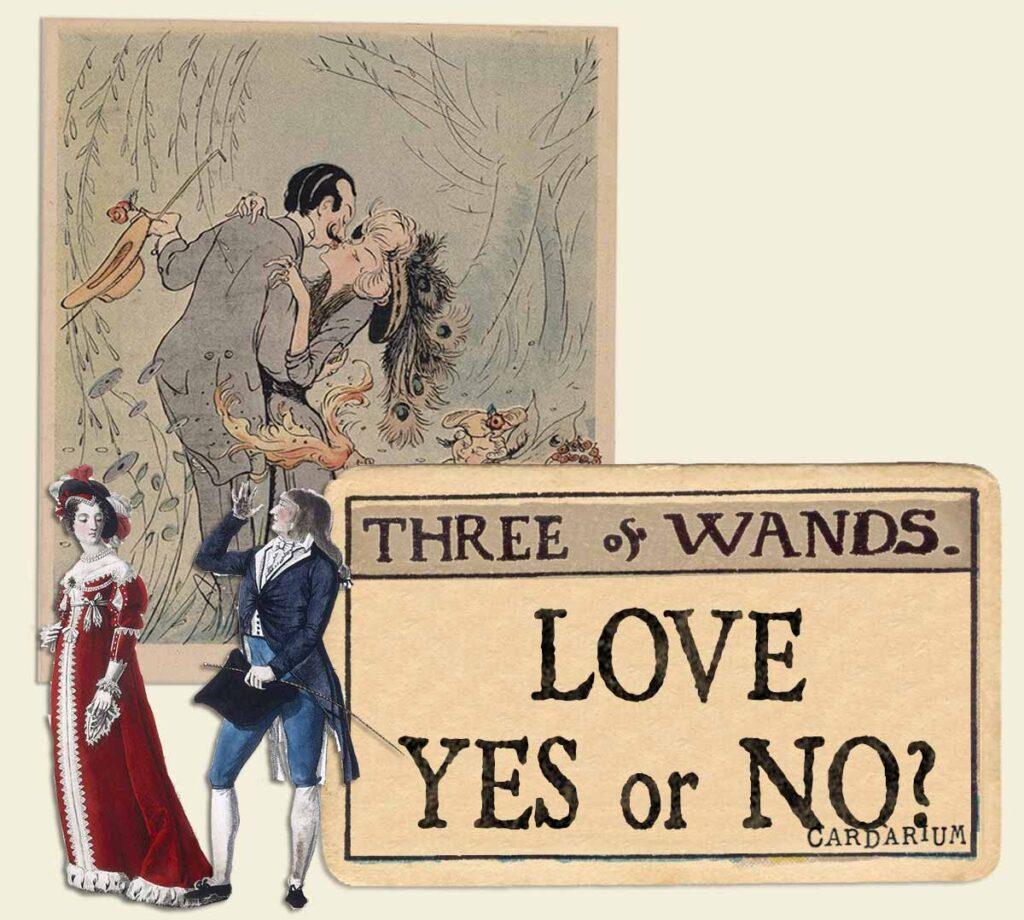 It appears that you have both invested successfully in creating a strong foundation in your relationship. You are happy with the choices that you both made to develop a strong bond that links you both in the loving and successful relationship that you both have with each other. The 3 of Wands also represent distance, which can mean that you are both deciding to travel together or that you are in different parts of the world. However, thanks to the strong foundations that you have built within your relationship, distance won't be in the way of your love. If you are single, then you must be enjoying the single life, but be aware that love might be lurking in the shadows, so there is a possibility that you will meet someone that will change your relationship status very soon.
Reversed 3 of Wands, Yes or No for Love?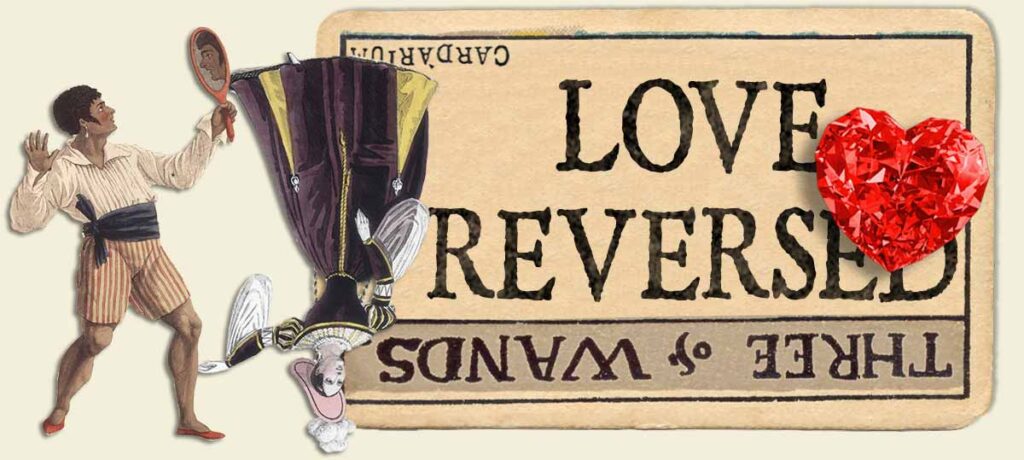 When it comes to love, it's not only a solo decision, and it is a team effort. There are times that you will have to compromise or rethink your previous choices. There is a lack of progression in your relationship. You might have even been feeling stuck. You are now frustrated with the decisions that brought you both into this place. If you are single, then the 3 of Wands card symbolizes that you are holding on to the past, its time to let go and attempt to start over. When you live in the past, you forget to live in the present and jeopardize the chances of a happier future. It's okay to move on and let go, it's okay to believe that you are worth more, so don't let the shadows of the past obscure your bright future.
Upright 3 of Wands, Yes or No as Advice?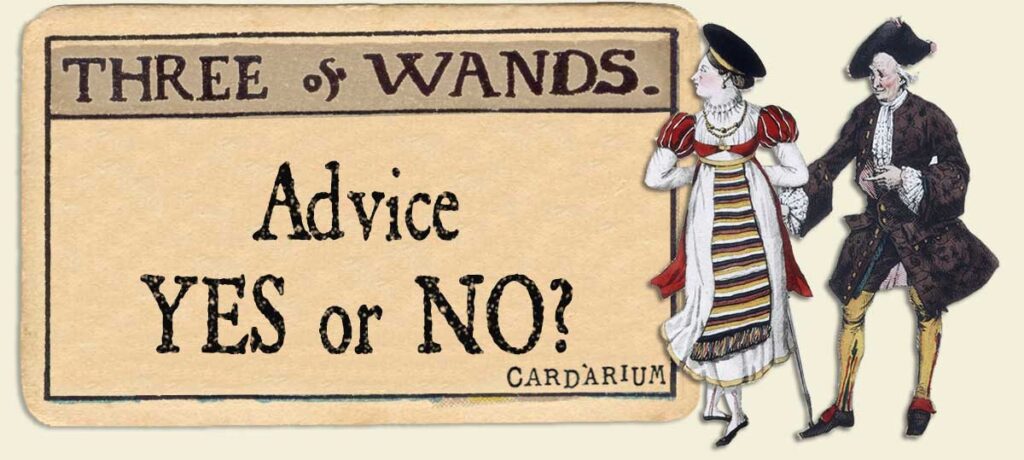 You should be proud of the progress that you have accomplished so far, but be prepared to expand your possibilities form now onwards. There are bigger things out there waiting for your arrival, but the only way to achieve them is to allow yourself to drift even further into the sea of possibilities. To experience things more deeply, you will need to lose sight of the shore and face a whole new world that waits for you. New adventures are calling your name, and it's up to you to answer their calling. The 3 of wands, emphasizes the importance of thinking bigger and let go of any limitations that are holding you back. For every beautiful destination, there is an unknown journey. You must put your fears aside and allow yourself to explore the challenges ahead that can lead you to an epic adventure. Keep an open mind and be aware of every opportunity around you.
Reversed 3 of Wands, Yes or No as Advice?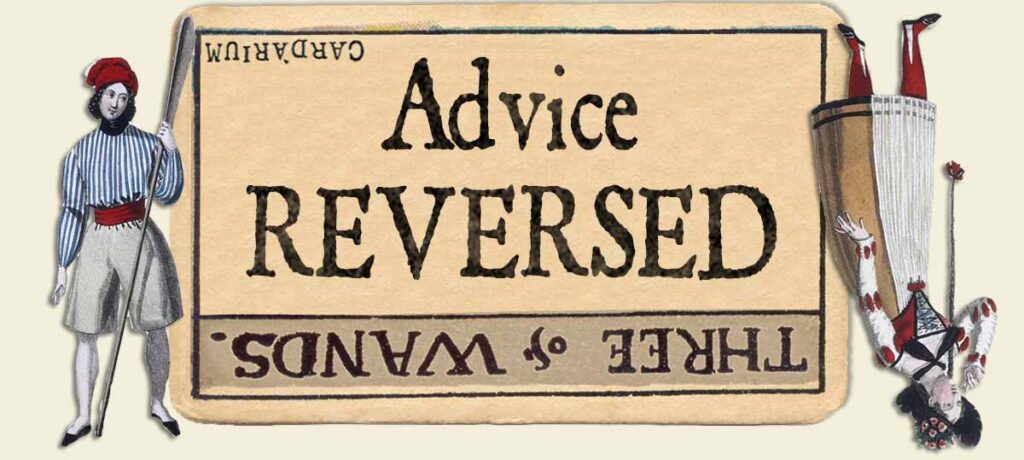 If birds feared heights, do you think they would fly anyways? Or would they refuse to give in to their freedom calling and stay grounded in the land, preventing themselves from experiencing the peak of their capabilities? Just like those birds, you are questioning your own abilities. You are letting that same fear preventing you from spreading your wings. You are choosing to stay safe, which will stop you from experiencing your full potential. You can change things for the better, but you must dig within and release yourself from any issue from the past that might be holding you back and preventing you from embracing new opportunities that can lead you to a more prosperous future.
Upright 3 of Wands, Yes or No for Career and Job Offer?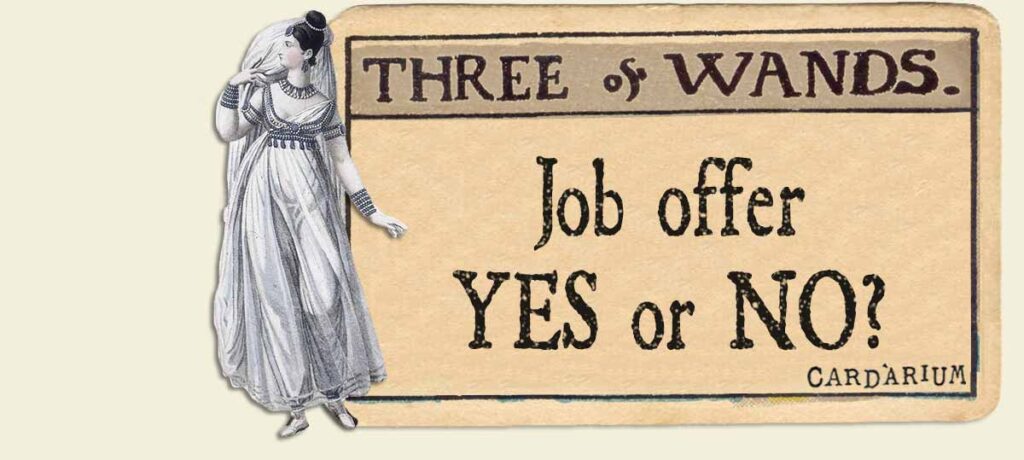 Your career seems to be in an incredibly good place, but there might be a possibility for a change of scenarios. You are either embarking on a new job opportunity that might happen to be overseas. If you are your own boss, then the 3 of wands represents the chance of expanding globally. Your career is at the edge of new horizons, so you should accept the inviting journey ahead of you and explore all the profitable possibilities.
Reversed 3 of Wands, Yes or No for Carrer and Job Offer?
You seem to be a lot of frustrated with your career at the moment, a change or cancellation of plans might have changed your career growth goals, and you might be feeling trapped in a cage. Business does not always go as planned; it might be a good time for you to regroup, analyzing what went wrong and explore your possibilities. It seems that you are craving for new challenges, which can only be obtained if you believe that you can move forward.
Upright 3 of Wands, Yes or No for Contact?
Your intuition seems to be at its peak. You are in a very comfortable place when it comes to your spirituality at the moment. Allow for your capabilities to guide you on your journey. The power that you have to envision your future is incredible; you should allow that intensified feeling to enlighten your upcoming journey.
Reversed 3 of Wands, Yes or No for Contact?
You might be feeling frustrated by the lack of spiritual progress. You can't find that voice that helps you to understand what is your best-chosen path. Your sixth sense is blocked, which can be explained by the energy of the past, embracing your thoughts right now. You must let go of how things used to be, and focus more on how they are and what can you do to imply the necessary changes for a better future.
Samples of 3 of Wands, Yes or No interpretation in a practical Tarot reading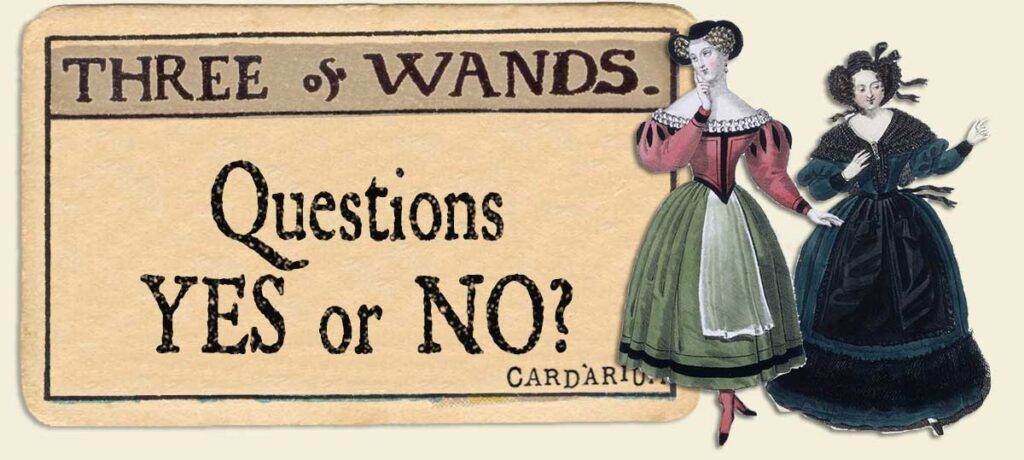 "I have just accepted ao overseas job offer, am I on the right path?" -Caroline
The upright 3 of Wands is a representation of overseas opportunities, success, and freedom, so there is a lot of good energy attached to your decision to accept a job in another country. You are in control, Caroline. Keep open-minded, and welcome new opportunities.
"My boyfriend and I are in a long-distance relationship for almost four years. He used to text me all the time, but now the texts are less and less frequent. I understand that he is busy, does he misses me?" -Hailey
The upright 3 of Wands expresses how strong your relationship is, even when you are both apart. Life might be getting in the way and making communication between you two, a little less frequent, but according to the meaning of this card, there is no reason for you to be worried. There is a likely possibility of traveling with this card; perhaps you are planning on visiting him soon?
"I have received two job offers, one is to stay locally, and the other one is in another country. What should I do with my career?" -Bruce
Now it's time to think bigger and push yourself out of your comfort zone. The 3 of Wands represents new challenges and successful changes. It would be best if you adventured yourself to the possibilities that will make you grow and make you want to step out of your comfort zone. An overseas job opportunity is an excellent opportunity to accomplish just that. You are capable of overcoming that challenge, according to the 3 of Wands, so what is stopping you? Put your limiting beliefs to rest and perhaps embark on an overseas adventure.
"Why am I single?" -Rebecca
The past sometimes can hold us hostage and cloud our judgment For you to free yourself from that, you need to let go of the memories that are preventing you from accepting the beautiful person that you already are, only then you will be ready for a commitment. Instead of dwelling in the disappointments of your past experiences. Channel that pain and revert it into a source of motivation that you can use to lead you towards the beautiful journey that is waiting for you.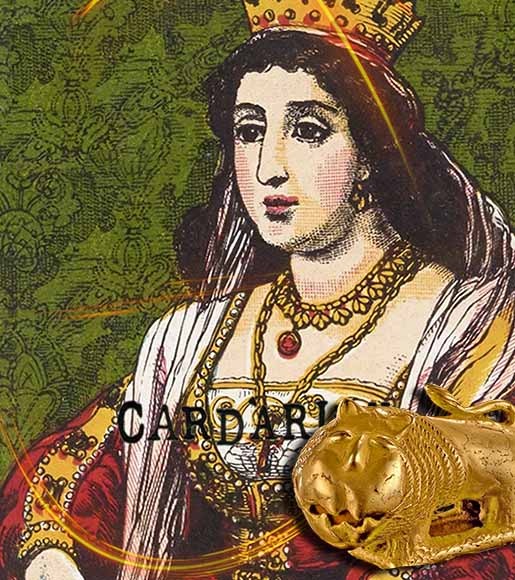 Her Majesty Tarot Queen
I read the cards with my eyes closed and my heart open. I don't sugarcoat the truth. After all, I'm not only known for my royal blood but also for my royal honesty.