The 8 of Wands is a card that states freedom. This is a mostly yes card. A card that represents moving out of place, either by traveling or a change in your life. In love, the 8 of Wands is mostly a good omen. It can mean that a rush of a very powerful love will embrace you. At work, it expresses progress or even a possible business trip. Filled with positive energy, this card represents a busy lifestyle with a meaningful purpose.
Ralph Ellison once said,
"When I discover who I am, I'll be free." this is the perfect representation of the message behind the 8 of Wands. Your freedom is directly connected with finding your purpose in life.
Upright 8 of Wands, is it a Yes or No Tarot Card?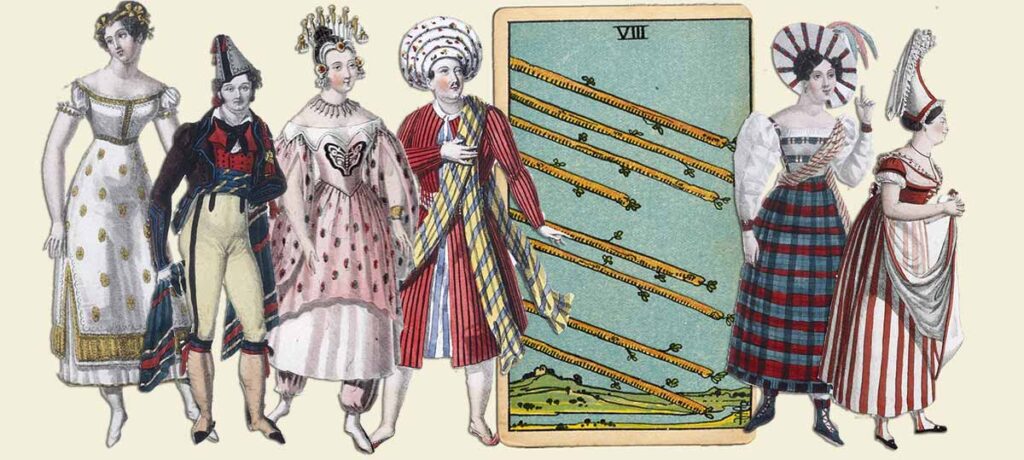 The 8 of Wands is a yes card. When you see this card in a reading, you should be open to new adventures and even embrace a chance to travel. The 8 of Wands signifies progress, so if you have been waiting on a decision or results, this card can mean excellent news. This card highlights the possibility of holidays that can perhaps change your outlook in life. You are entering a very energetic and positive path in your journey. Welcome it with enthusiasm and allow yourself to jump in with both feet.
Reversed 8 of Wands, is it a Yes or No Tarot Card?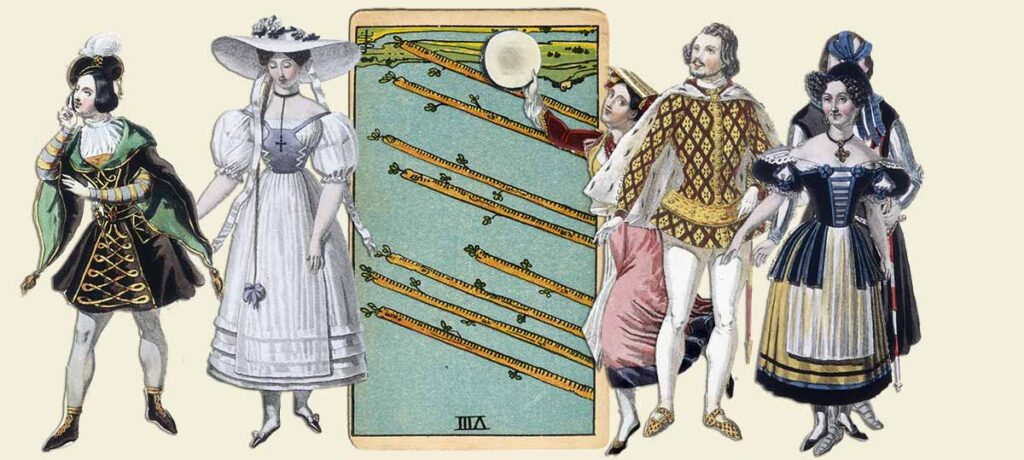 The 8 of Wands signifies a lack of progress. This is mostly a no card. There is a high possibility that anything that you have been expecting to happen might not happen the way you have envisioned. However, that shouldn't make you change your plans. This card also implies that you are submerged with negative feelings, which will only make situations worse if you allow yourself to remain in that place. It would help if you remembered that there is only so much that you can control. What happens to you in life does not define the person that you are, but the way you choose to react can impact the way others see you. Tackle a problem at once. Don't overwhelm yourself with negative energy. This, too, shall pass.
Upright 8 of Wands, Yes or No Tarot Card for Love?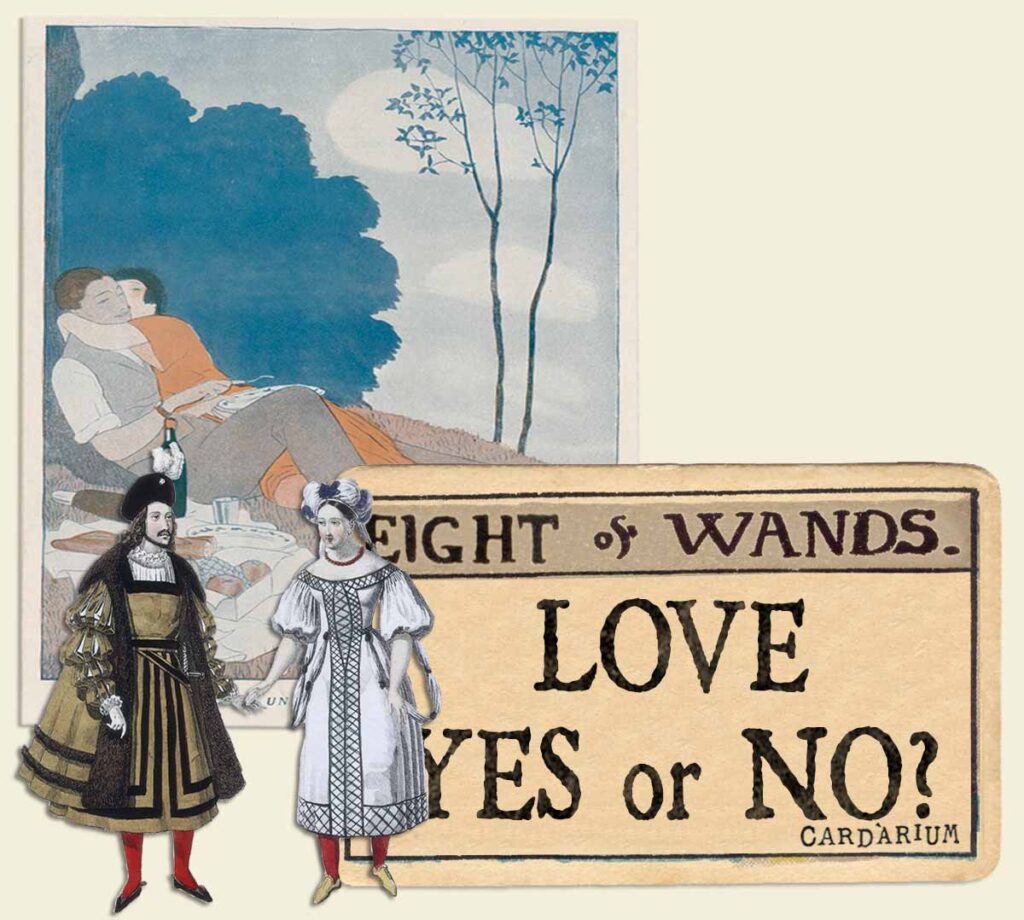 The 8 of Wands is a good omen in love, and this is a yes card. Whether you have been together with your partner for a while or have just started a new relationship, this card implies that romance is in the air. A rush of passion and excitement will embrace your relationship. The 8 of Wands also represents progress in your relationship. If you are single, there is a very likely chance that you will meet the one of your dreams, possibly during a holiday. This encounter will allow you to experience an incredible steamy romantic adventure.
Reversed 8 of Wands, Yes or No Tarot Card for Love?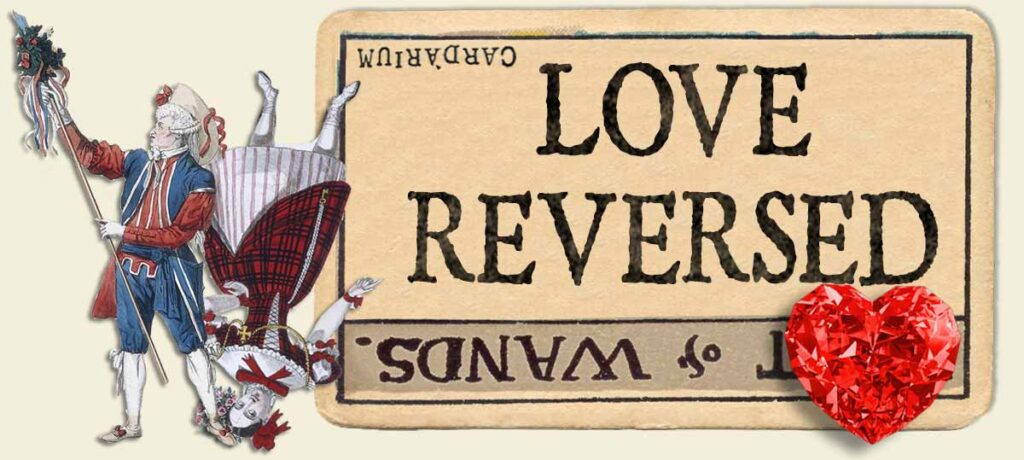 The reversed 8 of Wands doesn't have a positive answer for love. This is a no card. Your relationship has lost its spark, and you might be left wondering why you are still together. That feeling of butterflies in your stomach might just be feeling like a once upon a time right now. The 8 of Wands implies a lack of progress on your realtionship, which could be explained by some hesitation. Is it possible that one of you is questioning the future of the relationship? Were there any expectations that were not met? If you are single, this card expresses the disappointment that will follow after falling fast and hard for someone you thought was worth loving. Don't beat yourself up; let go of any resentment and move on.
Upright 8 of Wands, Yes or No Tarot Card as Advice?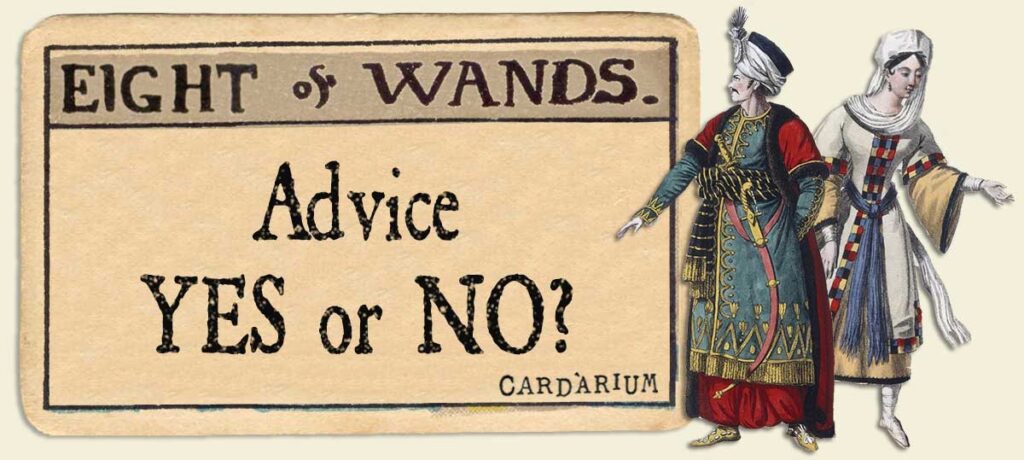 As a piece of advice, the 8 of Wands is a yes card. It represents positive outcomes and progress. The hard work that you have put in will now bloom into exciting results. Taking risks right now will signify getting closer to your life mission and allow you to realize what happiness feels like. A sense of freedom will give you the courage to plan for the future. The 8 of Wands symbolizes movement, which can mean a gain of momentum into a new project. You are heading towards something meaningful and compelling. Allow yourself to enjoy every experience and make the most out of every moment.
Reversed 8 of Wands, Yes or No Tarot Card as Advice?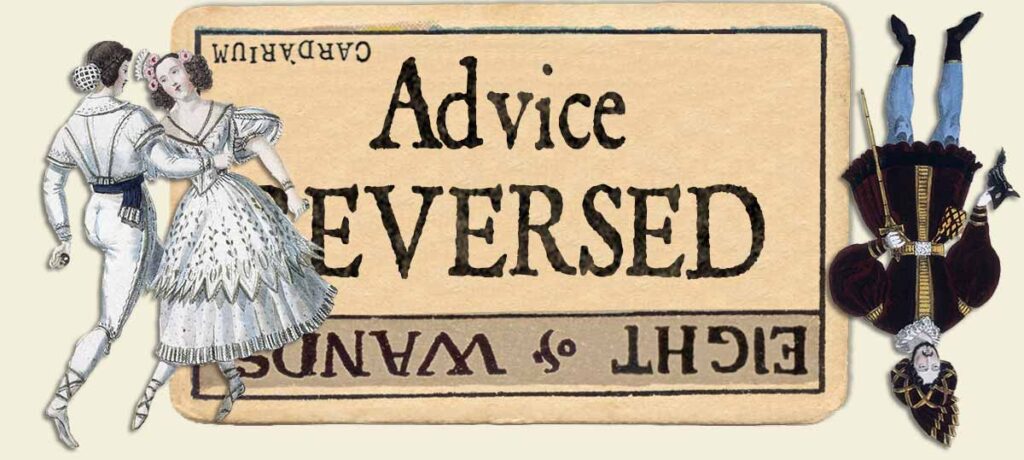 The reversed 8 of Wands can represent a wall that will block you from your goals. This is a no card. However, you should not take defeat and stay stuck in the wrong place. This is an action card, but because this is a reversed card, you may need to proceed with some caution. Instead of diving freely into new adventures with this card, you should consider your next moves before starting to walking. There is also a chance that plans or trips will be postponed or canceled. Due to the lack of control, you may feel the urge to rely on impulsive reaction, but that is precisely what you should avoid doing. Try not to dwell on negative emotions and remember what lead you here. Rely on your heart to keep moving forward.
Upright 8 of Wands, Yes or No Tarot Card for Marriage?
The 8 of Wands is a splendid omen for love. This is a yes card. It signifies a lot of romance and positive progress within the relationship. And even though you have been together for a while now, the 8 of Wands implies falling in love with your partner all over again. You are both on the same page when it comes to how things are developing and you are both ready for something more. Your relationship is prepared to reach new meanings, so marriage is a very big possibility.
Reversed 8 of Wands, Yes or No Tarot Card for Marriage?
The reversed 8 of Wands is not a good card to receive when asking for a love question as the answer is most likely a no. Your relationship lacks excitement and passion. Both of you don't seem to be on the same page, and there is some hesitation holding one of you back, so a marriage proposal might not be in your near future. Try to work on your differences and find the balance in your relationship where you can both thrive at the same time before rushing to a lifetime commitment.
Upright 8 of Wands, Yes or No Tarot Card for Business Decision?
The 8 of Wands is a positive card, and the answer you are looking for is mostly a yes. There is a possibility of traveling due to work. Even though this card signifies progress in your career, it also implies that you are going at a fast pace. Your ability to manage such an energetic workload is incredible, but you should be aware of the things that you agree in doing. Ensure that you do your research and analyze every possible outcome of your decision before jumping into any decision. Be cautious.
Reversed 8 of Wands, Yes or No Tarot Card for Business Decision?
The reversed 8 of Wands is a mostly no card. This card represents a lack of balance at your job. Things might be moving too quickly or too slow. This will mean a lack of opportunities or missing chances of developing your career even further. It would be best if you did not allow frustration to get the best of you. Take your time and make a conscious decision to be the right path for your career or business. This is not a permanent situation, so take one day at the time.
Samples of 8 of Wands, Yes or No interpretation in a practical Tarot reading
Here are some samples of the most commonly asked questions.
"I got a promotion at work that I have been dreaming about, but I feel like I am not ready to take the responsibility as everything is moving too fast. Am I on the right path?" – Josh
The reversed 8 of Wands is a mostly no card. This doesn't necessarily mean that you are in the wrong path, but it implies that you may have jumped in too soon. This card is an action card, and it represents movement. However, it's easy to underestimate the right timing for things to happen. Instead of looking at the bigger picture, try to take small steps and take one day at a time. You have the ability to succeed in your career, but you might have to find the right balance when it comes to the pace of your workload. Be mindful of your capabilities, and don't take more than you are able to handle.
"Last holiday I have started dating my boyfriend, and we decided to keep a long-distance relationship. Things were going well, but suddenly he starts to text less. Does he even miss me at all?"- Cassie
The upright 8 of Wands signifies a yes to your question. Yes, he does miss your presence. This card implies a very high level of passion and excitement in your relationship, but you are far from each other, so perhaps it's hard for him to manage his emotions when you are so far apart. His silence may just be provoked by the overwhelming feeling of how strong your relationship is, so try to reassure him that you feel the same and allow him to take his own pace within your relationship.
"I have lost my job. What should I do with my career?" – Jacob
The upright 8 of Wands is a positive card so the hardships may all be behind you. This card expresses how quickly things can take off, so your career might take off before you even realize it. Don't stay still in place mourning the loss of your job, as this is an action card, you should be taking action to achieve your goals. Ensure that you won't be missing any opportunities at work by paying attention to the opportunities around you.
"Why am I single?" – Allison
There seems to be a special someone entering your heart very soon. The upright 8 of Wands is a positive card that implies traveling and long-distance romance, so you will most likely meet a very special someone on your next trip. Keep your eyes open and your heart available for an epic love story.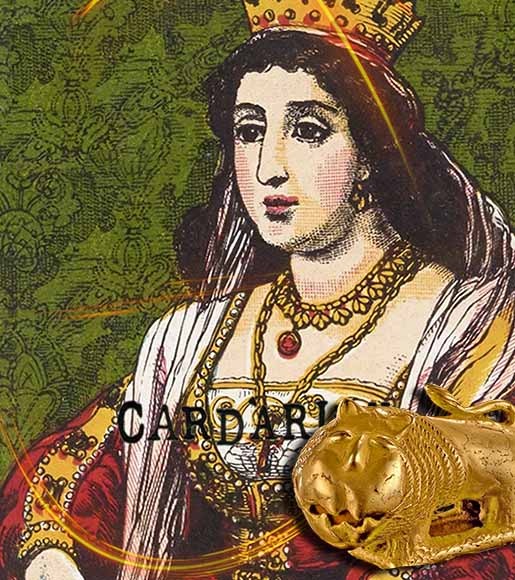 Her Majesty Tarot Queen
I read the cards with my eyes closed and my heart open. I don't sugarcoat the truth. After all, I'm not only known for my royal blood but also for my royal honesty.