"So, you'd like to get a card reading?", said the fortune teller.
"I suppose every great adventure has to start somewhere. You might think it is difficult, but it is not. Just turn one card, and then it will all begin. 
Be brave, but beware – cartomancy is powerful. You should be careful what you wish for."
Today's card reading is the Three Free Fortunes. It is based on the traditional French cartomancy. It is good for people who would like to get a quick, but serious reading of the day. 
A day without love is a year of emptiness… Check out your current standing with a Free Tarot Love Reading. It is good for people who appreciate the classic Rider Tarot presented in an accessible way. 
ORACLE OF THE UNSTABLE ARCANA
If you are looking for more personal and intimate cartomancy experience – try Spirits in My Head  oracle. Be careful though, because the unstable arcana cards might be nasty and sometimes gang up on you. They are like human beings – some are nice and friendly, some are jealous and mean. Some are outright evil. That's how those cards are, because that's how life is.
Every day is a new beginning of your journey through life. Your days are your treasures. Don't waste them.
If you hesitate which path to choose, ask the cards for an OMEN. Concentrate for a few seconds and turn the card below.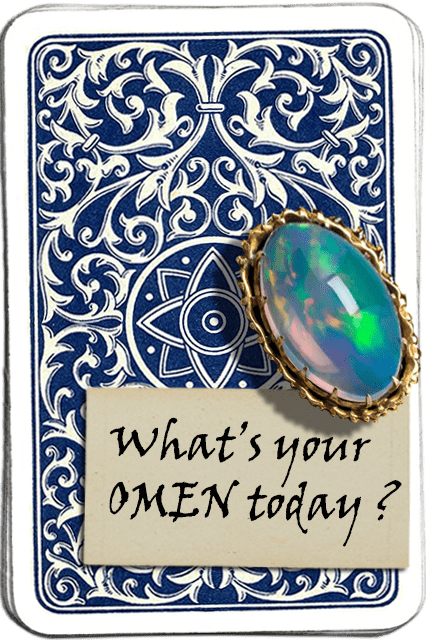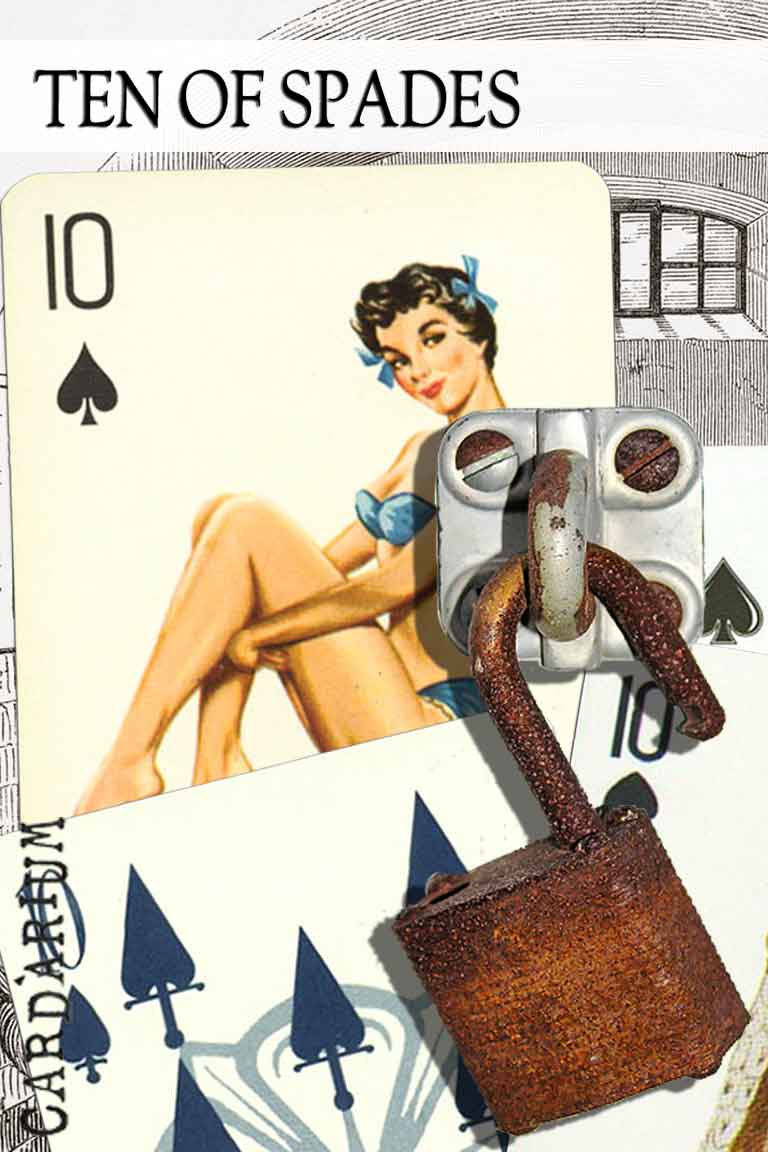 10 OF SPADES INTERPRETATION
The Ten of Spades means: Mourning, crying, sadness, despair, prison, disappointment.
It's a bad card.
However, its meaning is attenuated according to its surroundings.
If this card has on the right a
Spade ♠: Loss of position. – Sadness.
Heart ♥: Sorrow of love. – Friendship deceived.
Diamond ♦: Disappointed expectations, but they will surely come true later.
Club ♣: Death of an enemy.
Having on the left a
Spade ♠: Loss of a distant relative.
Heart ♥: Happiness in love and friendship.
Diamond ♦: Crying followed by a little joy.
EXCEPTIONS.
Near the Nine of Spades: Deadly illness – cancer, pneumonia, AIDS and such; the other card that touches ten of spades is nil; it doesn't speak.
Between two Hearts: Despair of love. – Loss of a friend.
Between two cards of the same value; Prison for your enemy.