"So, you'd like to get a card reading?", said the fortune teller.
"I suppose every great adventure has to start somewhere. You might think it is difficult, but it is not. Just turn one card, and then it will all begin. 
Be brave, but beware – cartomancy is powerful. You should be careful what you wish for."
Today's card reading is the Three Free Fortunes. It is based on the traditional French cartomancy. It is good for people who would like to get a quick, but serious reading of the day. 
A day without love is a year of emptiness… Check out your current standing with a Free Tarot Love Reading. It is good for people who appreciate the classic Rider Tarot presented in an accessible way. 
ORACLE OF THE UNSTABLE ARCANA
If you are looking for more personal and intimate cartomancy experience – try Spirits in My Head  oracle. Be careful though, because the unstable arcana cards might be nasty and sometimes gang up on you. They are like human beings – some are nice and friendly, some are jealous and mean. Some are outright evil. That's how those cards are, because that's how life is.
Every day is a new beginning of your journey through life. Your days are your treasures. Don't waste them.
If you hesitate which path to choose, ask the cards for an OMEN. Concentrate for a few seconds and turn the card below.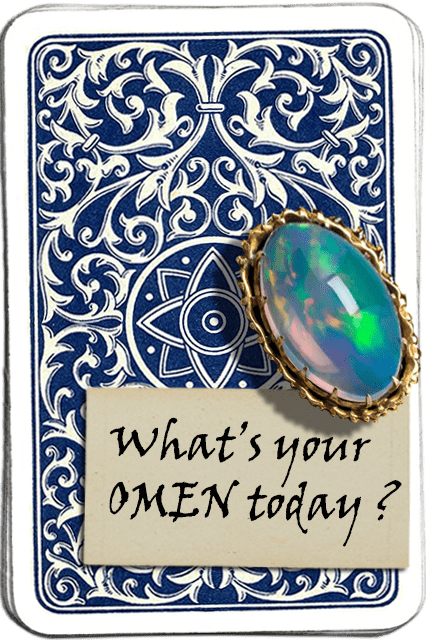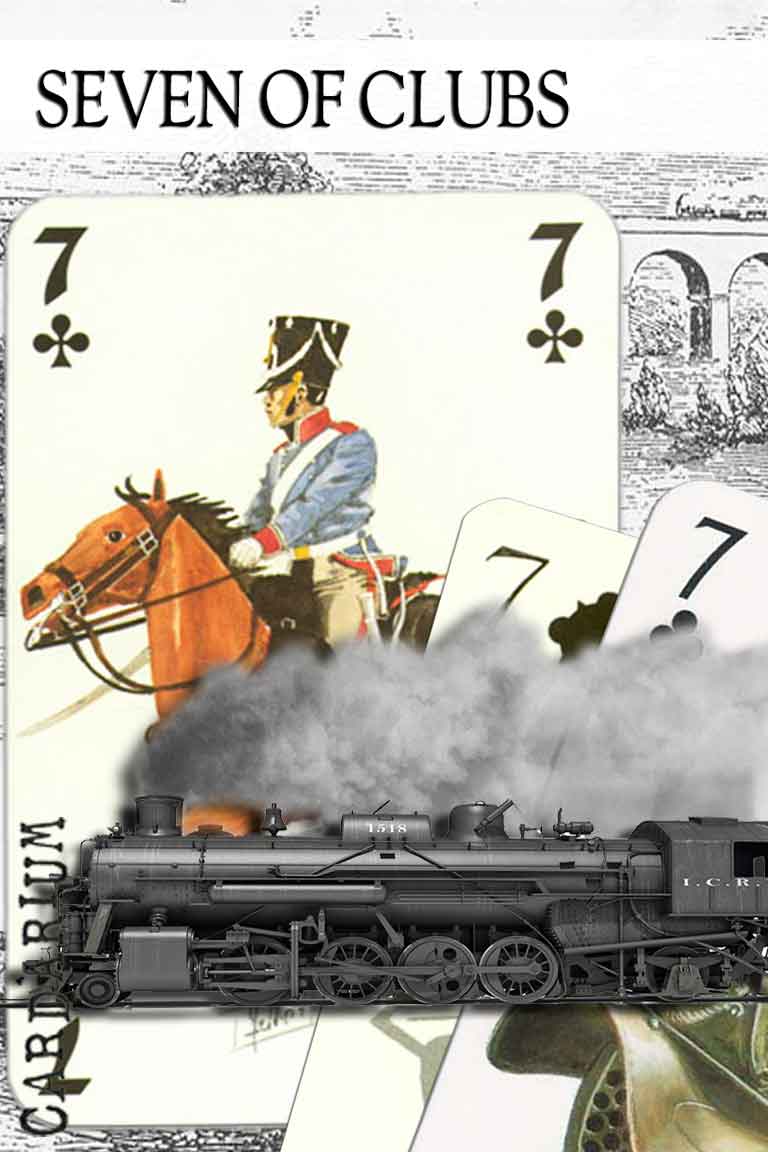 7 OF CLUBS INTERPRETATION
The Seven of clubs, isolated, means: Small profit. – Pleasure.
Pulled from a deck of cards by a young man, this card announces that he will marry or get into a relationship with a generous brunette girl. Generous doesn't only mean money – she might be generous in feelings, love and bed pleasures.
For a young girl, unmarried or a divorced woman, it means: Not very dangerous rivalry;
For a professional stuck in a lousy job: Upcoming progress;
For a divorced man: Weakness in love;
For any other person: Gain, profit, pleasure.
This Seven having on the right a
Spade ♠: Rivalry. – Winning at court.
Heart ♥: 1° To a young girl: You are loved by a handsome young man;
2° To a young man: You are loved by a pretty young brunette;
3° To any other person: You are loved by your friends.
Diamond ♦: A rich and generous young woman will care about you; she will save you from embarrassment.
Club ♣: Money success. – Filthy rich couple in the long run.
Having on the left a
Spade ♠: Absolute lack of everything you want; but it won't last long.
Heart ♥: A marriage of love that is not very fortunate money wise, but very happy. – Pleasures in the city.
Diamond ♦: Pleasant holiday trip. – Small profit.
Club ♣: A small amount of money that is lost and will come back to you.
EXCEPTIONS.
Between two cards of the same value: Gift.
Between two Red Sevens: Pregnancy. Birth of a healthy child. – Abundance.
Between two Black Sevens: Calculated and cruel jealousy of women. Be careful, because they will try to destroy either your career or your family or both.