"So, you'd like to get a card reading?", said the fortune teller.
"I suppose every great adventure has to start somewhere. You might think it is difficult, but it is not. Just turn one card, and then it will all begin. 
Be brave, but beware – cartomancy is powerful. You should be careful what you wish for."
Today's card reading is the Three Free Fortunes. It is based on the traditional French cartomancy. It is good for people who would like to get a quick, but serious reading of the day. 
A day without love is a year of emptiness… Check out your current standing with a Free Tarot Love Reading. It is good for people who appreciate the classic Rider Tarot presented in an accessible way. 
ORACLE OF THE UNSTABLE ARCANA
If you are looking for more personal and intimate cartomancy experience – try Spirits in My Head  oracle. Be careful though, because the unstable arcana cards might be nasty and sometimes gang up on you. They are like human beings – some are nice and friendly, some are jealous and mean. Some are outright evil. That's how those cards are, because that's how life is.
Every day is a new beginning of your journey through life. Your days are your treasures. Don't waste them.
If you hesitate which path to choose, ask the cards for an OMEN. Concentrate for a few seconds and turn the card below.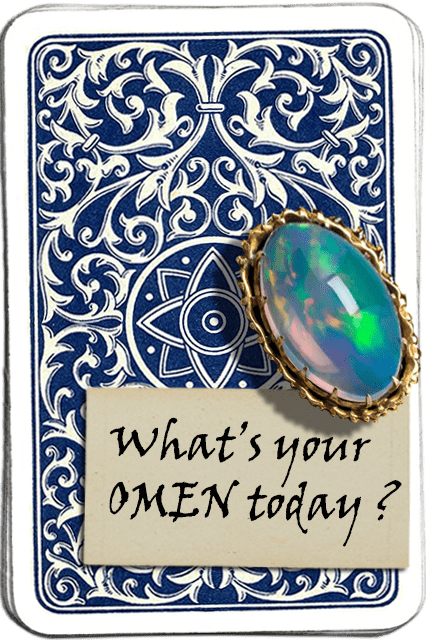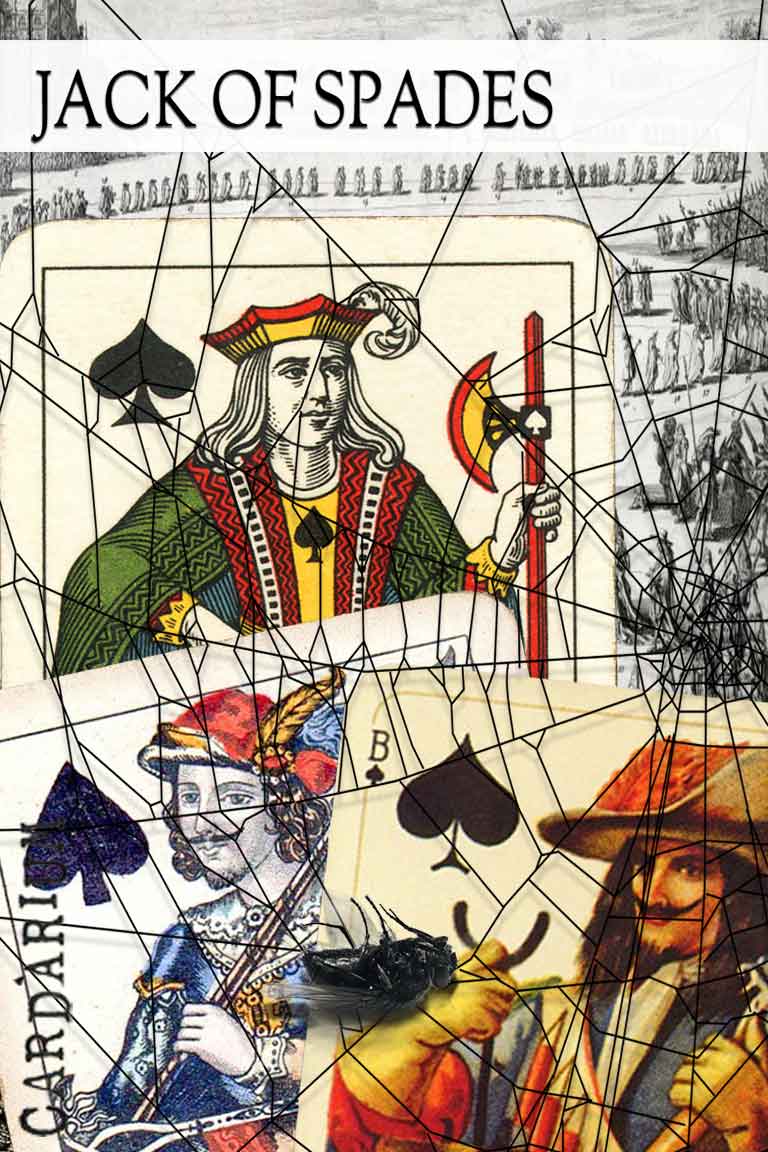 JACK OF SPADES INTERPRETATION
Young dark man, fake, mean and treacherous.
While declaring his friendship, he meditates inwardly on betraying you; his morals are light, his associates deplorable.
Very talkative, he easily discloses to anyone what you have entrusted to him in good faith; even the most serious things he has sworn not to say. He does not hinder himself in any way to perjure himself, as long as it can attract him a profit, however small it may be.
This Jack having on the right a
Spade ♠: Bad acquaintance. – False friend to oust.
Heart ♥: Somebody will want to date you and get into a relationship with you; just say "no" to him. – Bad words from a young brown man.
Diamond ♦: Slander in the city.
Club ♣: Abuse of trust. – Flatterer to be feared.
Having on the left a
Spade ♠: Unscrupulous. – A young dark man will try to seduce you. He is not as powerful as the King of spades. If you recognise him, you should have no trouble of resisting him.
Heart ♥: A joyful meeting that will go wrong towards the end of the evening.
Club ♣: Jealousy. – Discomforts.
EXCEPTIONS.
Between two cards of the same value: Bad intentions in a business of family meeting.
Between Aces: Your enemy will go to jail.
With the Queen of Spades: Criminal attempt; the other card touching the Jack of Spades is void; it does not speak.
Near the Eight of Spades: Violent death of a friend; the other card touching the Jack of Spades is null; it does not speak.