The Queen of Swords is your independent woman card. It is alone you can find your strength and resilience, and despite of your solitude, you are not phased by only your shadow for company. Supportive of yourself and your ideas, this wondrous Queen represents a YES.
Upright Queen of Swords – Yes or No?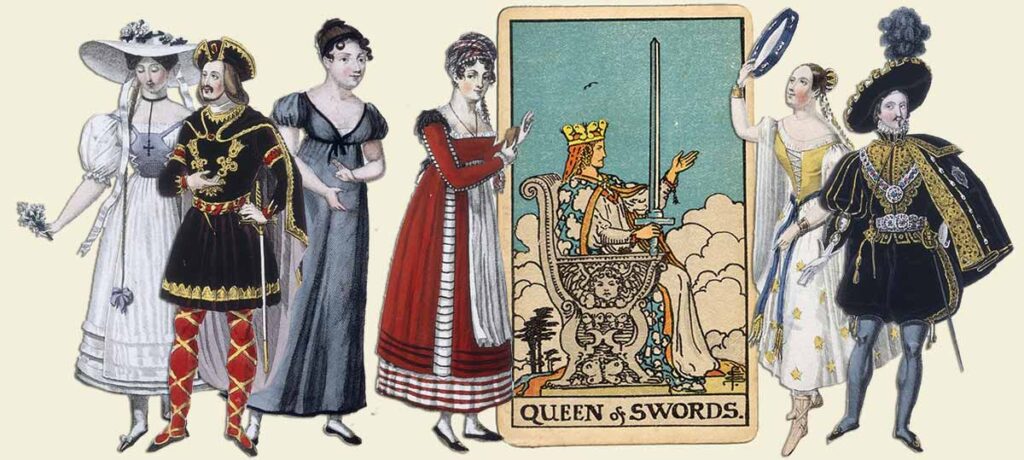 Our Queen of Swords is an empathic woman. She is torn between protecting her own heart and offering words of wisdom and guidance. She knows much, and lends her ear to any and all who need it. She has travelled far and wide, and now allows her experiences and emotions to be the pathway for others to tred. There are clouds in the background that to you or I look potentially ominous, but the Queen isn't phased. She is merely ready for changes and rolls with them.
Our empathic Queen looks ahead, awaiting the next person to come forth with their problems. Her advice is ready, and she offers her shoulder. Like her King, the Queen's throne enjoys the decorative butterfly and a cherub, indicating her gift of support comes from the heavens. An encouraging YES here, but look out for certain wand cards that may indicate sly behaviour.
Queen of Swords Reversed – Yes or No?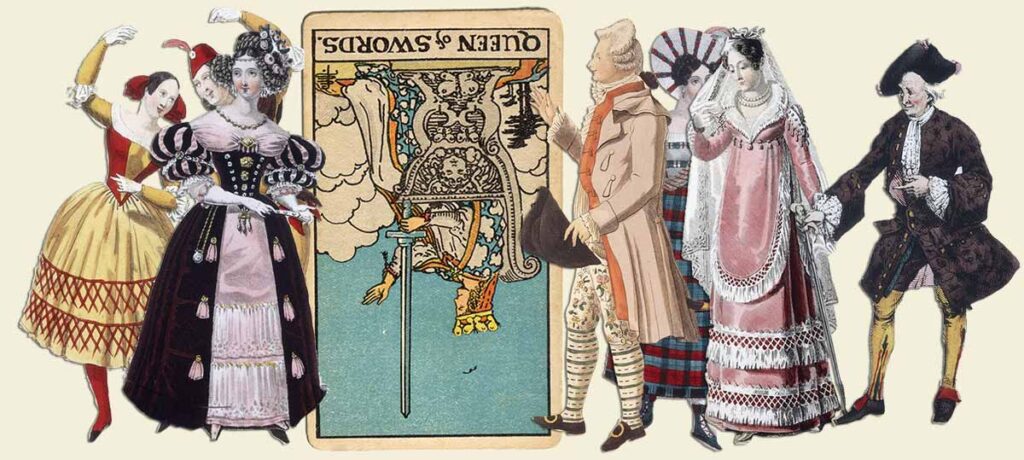 Trouble could be looming here as an older female in your life looks likely to crash into your life and up heave the peace. It doesn't appear likely that this would be a result of something you have said or done, instead just chaotically entering your life for the sake of rupturing the status quo. Bad energy, however little, can seep very quickly into joy and happiness, so this needs to be dealt with quickly and efficiently.
There is no secrecy here, this female is likely to be upfront about her ways to you, potentially trying to cause harm to your image by gossiping to others about you. One of the strongest cards in the entire deck that exudes this level of energy is our Sworded Queen in reverse, so to pull her, is to warn you that a probable NO surrounds you.
Queen of Swords Meaning For Love – Yes or No?
If with soul, you are in a genuinely loving relationship. A reassuring and authentic choice of souls have you got the pleasure of sharing life with, and you are in a perfectly beautiful place in life. They are there for you, they have your back and you are more than happy as a result. To have a combination of passion and love, is something to hold onto.
If you are searching for that soul, you are going to be offered a significant amount of guidance and support on your journey there. It might be that a good friend introduces you to your soul, or somebody you know through work. A pleasant surprise it will be, so make sure your heart is open and ready for new love and hope. A positive and most likely YES is offered here, especially alongside the beautiful Two of Cups.
Queen of Swords Reversed Meaning For Love – Yes or No?
In reverse, I sense a female energy here that is going to be detrimental to your love unified. It could mean that your souls previous love is haunting presently, or maybe a female authoritative figure is around him trying to control him or offer negative advice or energy his way. I don't see you as that person here, but there isn't a ruling out of you entirely here.
If your souls aura is female free, you could be looking at yourself, possibly in a way that you feel like you are the victim. Are you stuck in a past situation that you are struggling to break free from? I don't feel you need to carry that with you any more. It isn't doing any good for you heart or others. In reverse for love, there is no likely positive message, so for that, I can only offer a probable NO.
Queen of Swords Meaning For Advice – Yes or No?
Be ready to either accept or offer love and support. The Queen of Swords is a very helpful woman, so anything you seek is going to be offered. A bright and sunny card to have afore you in an advice reading, because she represents help and support. There is patience within her too, so whatever you need her for, she is there and will continue to be for as long as you require. Remember how we all experience pain and loss? This Queen is no different. She has seen many a hard time. She utilises her past anguish and transforms it into something beautiful and new, in order to assist you. A probable YES.
Queen of Swords Reversed Meaning For Advice – Yes or No?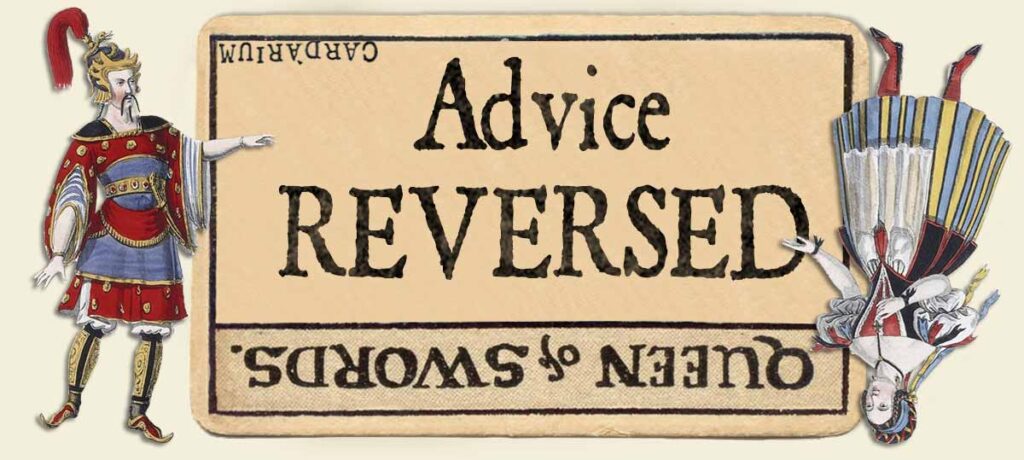 Wanting the best doesn't mean feeling hesitant over matters that you need to address. Particularly this concerns thee advice or ill thought out opinions of others. Their attitude or behaviour may get to you, and pull you off track. In reverse the Queen is warning you to step away from any drama and find your confidence once more. You are more than capable but of late, you seem to have forgotten that. If we all lived life fearful that we may upset others at any given moments notice, we wouldn't get far at all. A change of attitude is needed before this can offer more hope, so for now, especially during a waning moon cycle, it is a most likely NO.
Queen of Swords Career – Yes or No?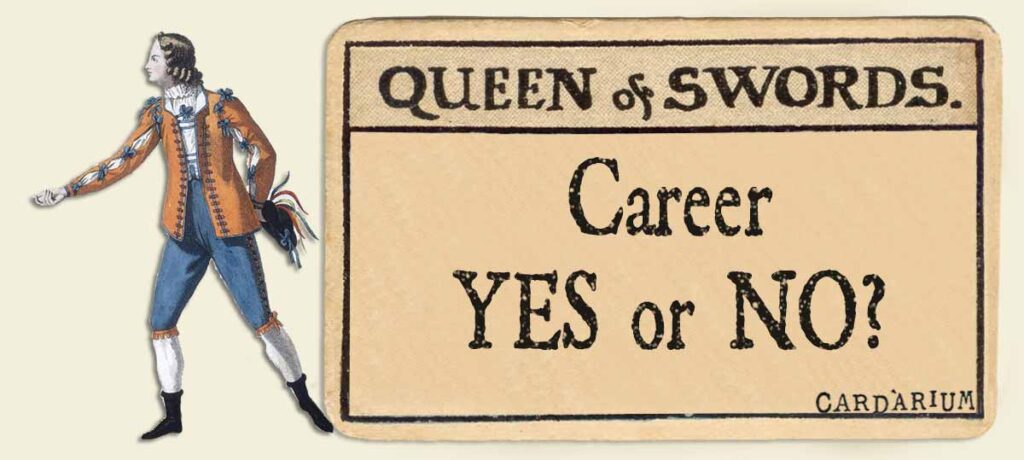 There may be an older female figure in your place of work ready to offer you words of advice. There will be no malice involved, but as you need it, she will be there to lend a hand and her knowledge will be exactly what you seek. To follow in her footsteps, especially surrounding your career, would be a wise move to make. Note how far she has come, and the traits she has gained whilst in her position. Emulating this is on the cards and for that, I give you a probable YES.
Queen of Swords Health – Yes or No?
Sometimes, we gather pace in life and our emotions from yesterday can snowball within ourselves. At first they may begin as a tiny mass, but soon, if unaddressed, will grow and grow into much more unmanageable sizes. I feel like this is something you won't want to happen, and so the Queen of Swords is here to encourage you to let go of emotions that you don't want to carry with you. Find the help and support you need in order to clear your soul and make room for days of well being and self care. I offer a MAYBE here where the power lies only with you.
Queen of Swords Interpretation In A Practical Reading – Yes or No?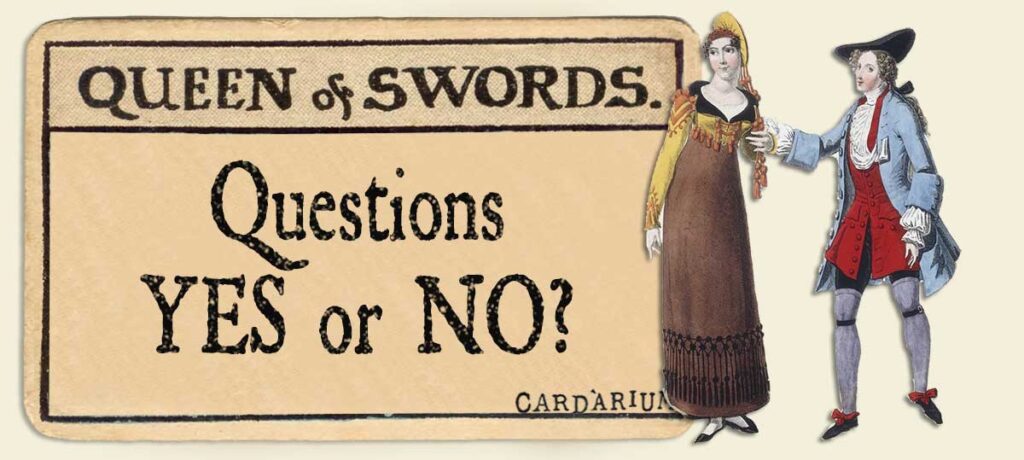 The Queen of Swords is always ready and keen to offer clarity in your life. Here are some ways in which she has helped other souls.
"Will I find the love of my life this year?"
It feels as if this year is going to be one you won't forget. It isn't in finding a soul that resonates with us, it is the journey there. Somebody with true potential will enter your life this year, that is apparent. What is more interesting is how they will enter your life. It could be when you least expect it or even that an introduction is on the cards, but however this happens, it will be one to tell others in years to come. I hold out hope that this will be a journey of excitement and fulfilment!
"I have recently escaped an abusive relationship. What does my future hold?"
Your own light and strong heart has guided you through the flames of hell and into fresher air. How brave are the souls who walk away from toxicity in the search and hope of new promise. Your unfortunate past is going to be a strong foundation for your next chapter and you have all the tools needed to fiercely walk ahead with passion and bravery. Give yourself time to heal, reach out and ask for guidance and support along the way and take each day as it comes. You are a true warrior.
"Will my diet and exercise regime pay off so that I can lose weight properly?"
You are in a prime position to gain exactly what you want from making those healthier changes to your life. Weight loss can be extremely difficult, especially when we experience moments of stress or unhappiness, but what lies afore you is a clear and strong path to a better version of you. Continue with the belief that you can get there, and you will find success in your goals. Remember to be gentle on yourself. The Queen offers a little reflection and wants you to know that we can all have days where we don't feel like doing what we know we should.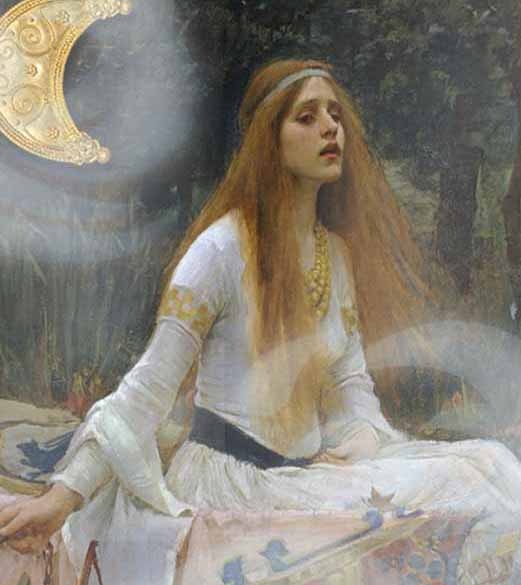 Majesty of the Rivers and Mists
I am Lady Avalon of The Night
A blessed being in disguise
My hair flows freely in the breeze
My guidance helps you feel at ease.