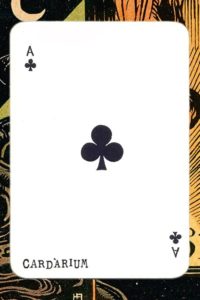 The Ace of clubs represents a large purse of money. Most people think that it is the luckiest card of the whole deck. The Ace of clubs is not just about purchasing power. It signifies the power of getting anything that you want. Indeed, this card is an omen of better health, happy relationships and longer life.
Detailed meanings for the Ace of Clubs​
Five interesting questions about Ace of Clubs that people asked in May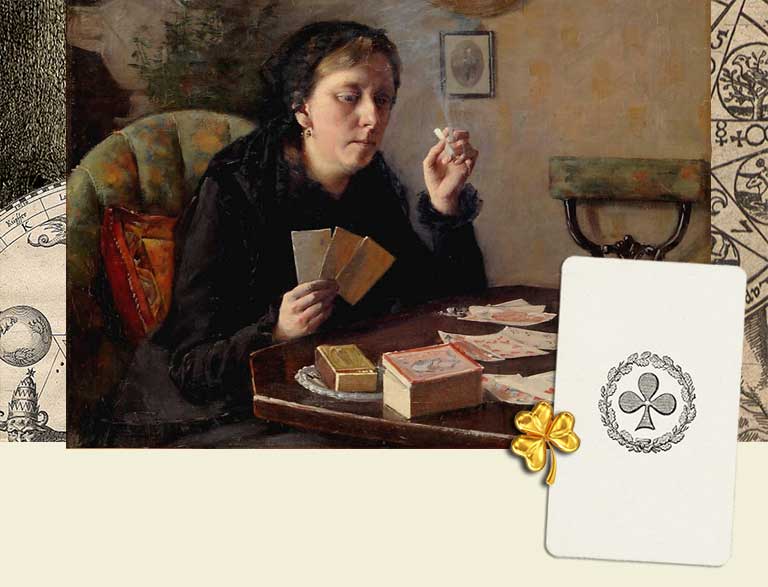 "Does he love me back test?" — Stephanie
"Why does he like her pictures? (facebook and instagram)" — Julia
"Ace of clubs yes or no – will it be love by morning?" — Rebecca
"She is always defensive? Why?" — Roy
"Does God actually care about me? I think I am abandoned by god. I am crying now. I can't stop. I mean – why me? I mean why it's always me me me? Am I a bad person? Is this bad karma thing?" — Kathryn
If you have a question, the cards have an answer. Just ask. 
Ace of Clubs meaning in a card spread. Try the original Cardarium readings.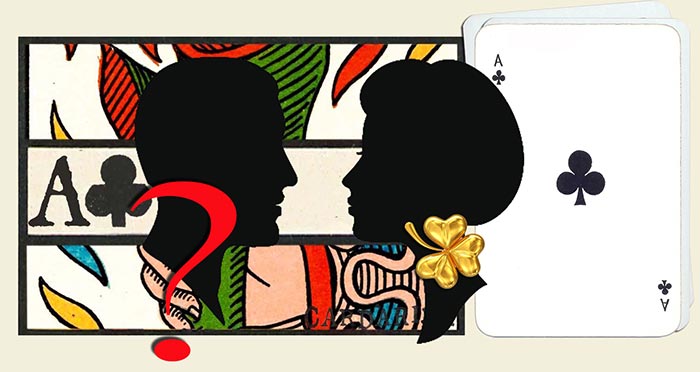 Cartomancy is never based on the interpretation of a single card. It is the interplay of the cards that creates the most interesting insights.
Go ahead and try the card reading below.
If you get the Ace of clubs on the first go – that's a sign of good luck. The Fortune  will smile gently and generously upon You.
Today's card reading is the Three Free Fortunes. It is based on the traditional French cartomancy. It is good for people who would like to get a quick, but serious reading of the day. 
A day without love is a year of emptiness… Check out your current standing with a Free Tarot Love Reading. It is good for people who appreciate the classic Rider Tarot presented in an accessible way. 
If you know what you are doing,  try the Free Card Spirits oracle. The unstable arcana spirits dwell in the beliefs of the consultant. If your belief is strong enough, they might help you in many ways – for example – conceive a baby, seduce a lover or curse an enemy. It is a dangerous kind of cartomancy, so it is not for the beginners.