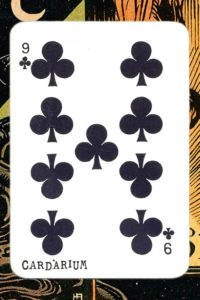 Nine of clubs means independent success. Whatever is your problem at the moment, you have to stop listening to others. Nine of clubs gives you a sign that you have to think for yourself. If you follow the crowd, you will get average results. For extraordinary success, you have to act on your own.
Detailed meanings for the Nine of Clubs​
Nine of Clubs meaning in a card spread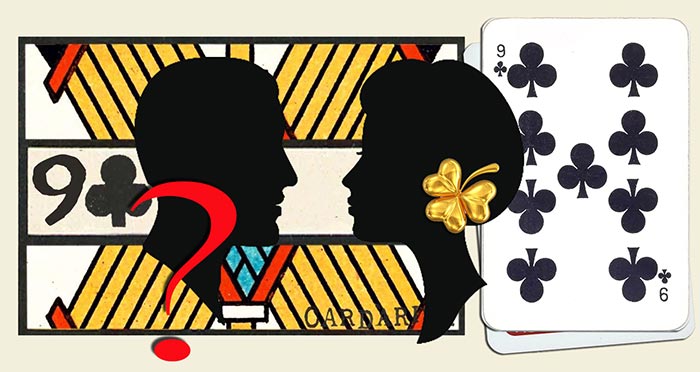 Cartomancy is never based on the interpretation of a single card. It is the interplay of the cards that creates the most interesting insights.
Go ahead and try the card reading below.
If you get the 9 of clubs on the first go – that's a sign of good luck. The Fortune  will smile gently and generously upon You.
Today's card reading is the Three Free Fortunes. It is based on the traditional French cartomancy. It is good for people who would like to get a quick, but serious reading of the day. 
If you are looking for more personal and intimate cartomancy experience – try Spirits in My Head  oracle. Be careful though, because the unstable arcana cards might be nasty and sometimes gang up on you. They are like human beings – some are nice and friendly, some are jealous and mean. Some are outright evil. That's how those cards are, because that's how life is.