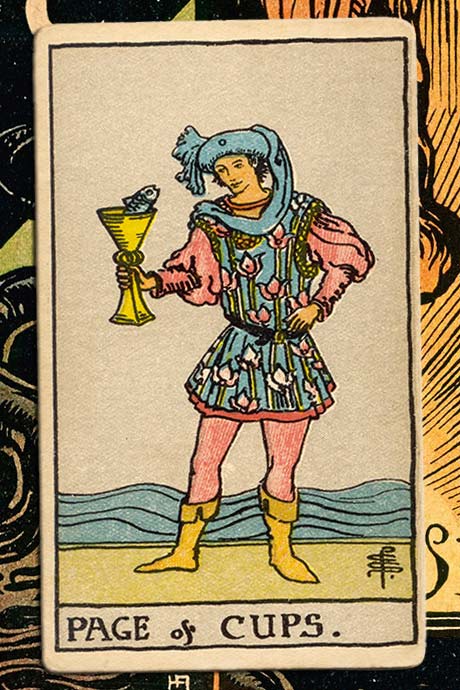 The Page of Cups represents your inner child screaming to be heard. There is likely a job offer, opportunity or chance for real love. As uncertain as this might make you feel, you are being encouraged to explore it by exploring the child you used to be. Taking a chance means taking a risk, but failure is not final. Channel your inner youth and the results will surprise you.
Detailed meanings of the Page of Cups
Page of Cups meaning in a card spread. Try the original Cardarium readings.
Today's card reading is the Three Free Fortunes. It is based on the traditional French cartomancy. It is good for people who would like to get a quick, but serious reading of the day. 
A day without love is a year of emptiness… Check out your current standing with a Free Tarot Love Reading. It is good for people who appreciate the classic Rider Tarot presented in an accessible way. 
If you know what you are doing,  try the Free Card Spirits oracle. The unstable arcana spirits dwell in the beliefs of the consultant. If your belief is strong enough, they might help you in many ways – for example – conceive a baby, seduce a lover or curse an enemy. It is a dangerous kind of cartomancy, so it is not for the beginners.