King of Pentacles meaning​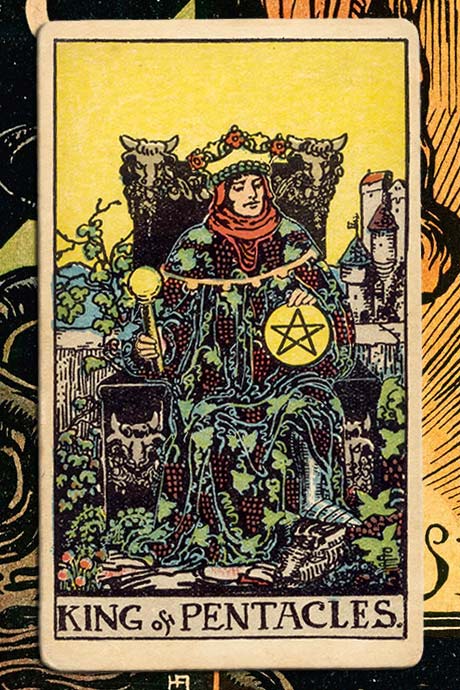 The King of Pentacles optimises his success with a mixture of staying grounded and fierce ambition. A stable and familiar face at social events, he is popular yet approachable. He proudly sees financial stability as responsibility rather than a dream and he wants you to think the same. 
Detailed meanings of the King of Pentacles
King of Pentacles meaning in a card spread. Try the original Cardarium readings.
Today's card reading is the Three Free Fortunes. It is based on the traditional French cartomancy. It is good for people who would like to get a quick, but serious reading of the day. 
A day without love is a year of emptiness… Check out your current standing with a Free Tarot Love Reading. It is good for people who appreciate the classic Rider Tarot presented in an accessible way. 
If you know what you are doing,  try the Free Card Spirits oracle. The unstable arcana spirits dwell in the beliefs of the consultant. If your belief is strong enough, they might help you in many ways – for example – conceive a baby, seduce a lover or curse an enemy. It is a dangerous kind of cartomancy, so it is not for the beginners.