Hi there! Come in, don't be shy.
You can call Mistress Hekate. I'm exited to help guide your spirit through the wilderness of life. Trough writing, I hope to pass on my teachings and ideas to help all people feel connected and in tune with their physical and spiritual bodies. I like to see myself as a positive being, a shoulder to cry on and counsellor to advise, if this comes across in my writing to you then I see that as a job well done. Even if you do not believe in practices of witchcraft, I want to relay a positive message to you all, the world needs different believers, as long as those beliefs don't hurt anyone.
Are you ready?
Then open the card below and let's start our journey.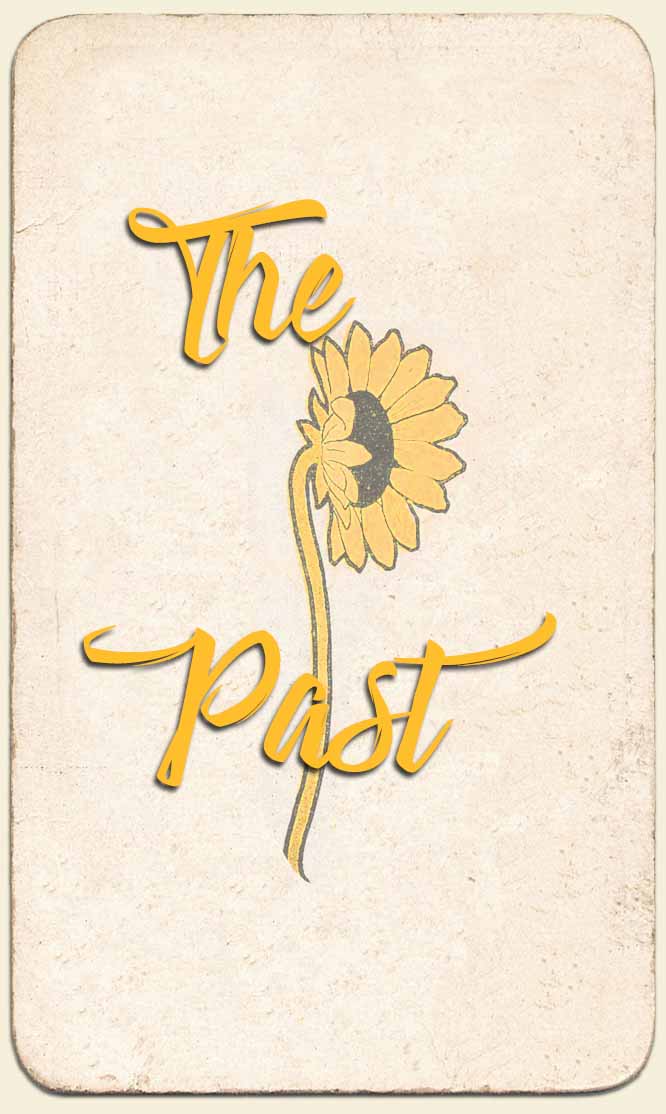 PAGE OF SWORDS INTERPRETATION
Classic meanings
: Authority, overseeing, secret service, vigilance, spying, examination, and the qualities thereto belonging.
In relation to love and feelings, this card has additional arcanum: Thank god he's holding me because if he weren't, I'd float away like a large happily smiling ballon.
Original description of the card by the author – Arthur Edward Waite: A lithe, active figure holds a sword upright in both hands, while in the act of swift walking. He is passing over rugged land, and about his way the clouds are collocated wildly. He is alert and lithe, looking this way and that, as if an expected enemy might appear at any moment.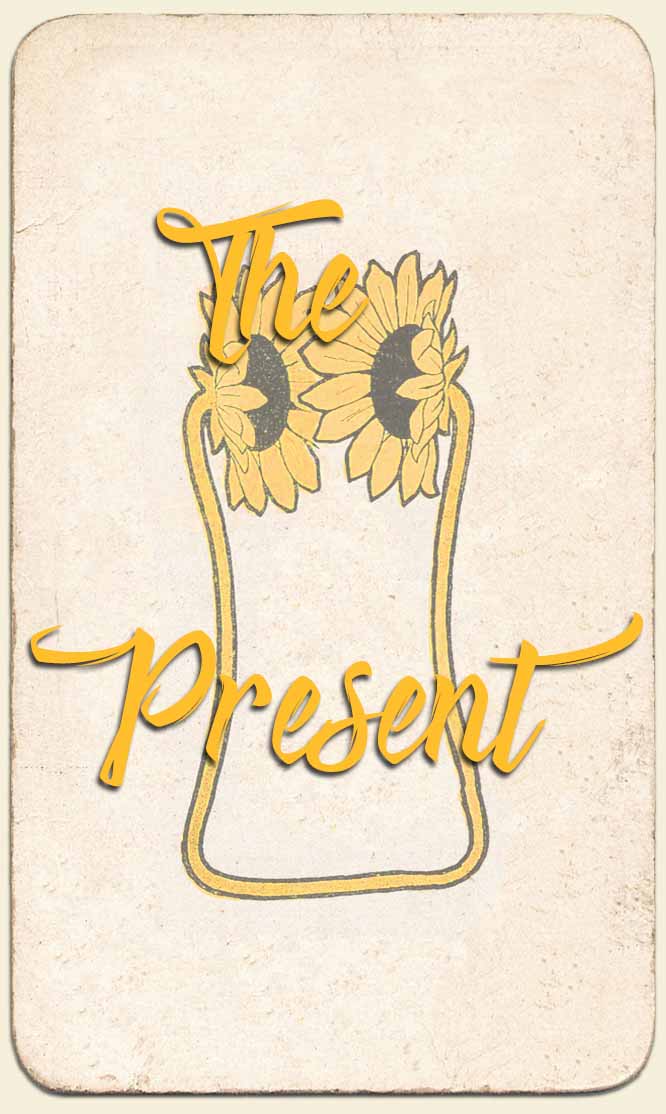 KNIGHT OF WANDS INTERPRETATION
Classic meanings
: Departure, absence, flight, emigration. A dark young man, friendly. Change of residence.
The meaning for love is clarified by specific arcanum: Something about him tossed off sparks that set your nerves on fire.
Original description of the card by the author – Arthur Edward Waite: He is shown as if upon a journey, armed with a short wand, and although mailed is not on a warlike errand. He is passing mounds or pyramids. The motion of the horse is a key to the character of its rider, and suggests the precipitate mood, or things connected therewith.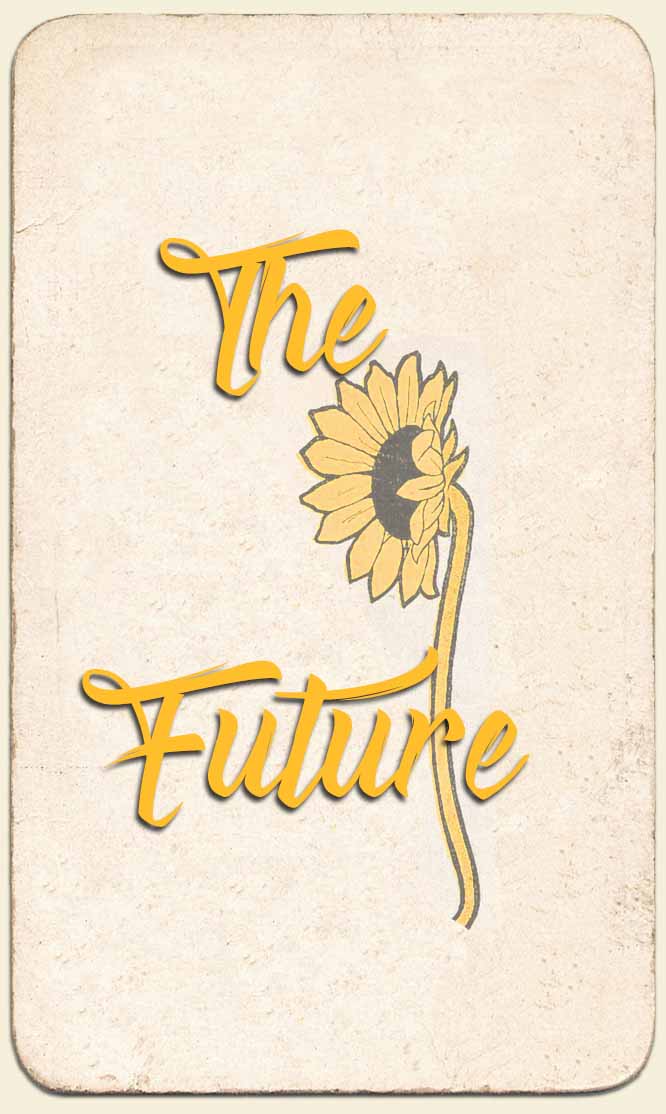 QUEEN OF WANDS INTERPRETATION
Classic meanings
: A dark woman, country-woman, friendly, chaste, loving, honorable. If the card beside her signifies a man, she is well disposed towards him, if a woman, she is interested in the Querent. Also, love of money, or a certain success in business.
The meaning for love is clarified by specific arcanum: His hand pressed against her bare palm. The touch was a whisper in a language she didn't speak very well.
Original description of the card by the author – Arthur Edward Waite: The Wands throughout this suit are always in leaf, as it is a suit of life and animation. Emotionally and otherwise, the Queen's personality corresponds to that of the King, but is more magnetic.
Is there one God that rules the world of Tarot, or, perhaps – many Gods who dwell in the cards from the times immemorial?
Personally, I believe that there is not a singular divine being who influences our world but instead a divine energy that feeds into the universe's core, and we all contribute to this energy. That is not to say that simply staying positive is the cure to everything, but it is certainly not a bad start. I see negativity often gain more ground and popularity than positivity and it damages the soul of myself and the world.
Through meditation, I have seen the beautiful colours of the world that can only be seen through your mind. I have felt the flow of angelic energy through my body and I know that you can feel it too. You may think that my words are utter poppycock and that this is all just a placebo inside of my head. To that I say, so what if it is? If I can find myself in a state of calm and euphoria when practicing tarot and meditation, then it doesn't matter to me whether I got there through true spirit or a placebo effect.
What am I good at?
My specialities include reading tea leaves and working with tarot card interpretation. I think both of these practices are divine and can help you more than you may know. However, I do not claim to know everything, and I am excited to accompany you all on the journey and learn with you.
One thing that I am frequently asked is what my favourite tarot card is and the answer to that is The Sun. In my mind, it is one of the most positive cards that you can pull in a reading and as someone who has dealt with anxiety and depression for most of her life, I can say that seeing it never fails to put a smile on my face and it will always give me that semblance of hope that I so truly desire.
In my mind, my spirit is best represented through the moth, a being flying to the light and forever searching for its desire. If you see a moth remember these words that Mistress Hekate said to you, keep searching and don't give up for you will eventually find your light.
Mistress Hekate