Hi there! Come in, don't be shy.
You can call Mistress Hekate. I'm exited to help guide your spirit through the wilderness of life. Trough writing, I hope to pass on my teachings and ideas to help all people feel connected and in tune with their physical and spiritual bodies. I like to see myself as a positive being, a shoulder to cry on and counsellor to advise, if this comes across in my writing to you then I see that as a job well done. Even if you do not believe in practices of witchcraft, I want to relay a positive message to you all, the world needs different believers, as long as those beliefs don't hurt anyone.
Are you ready?
Then open the card below and let's start our journey.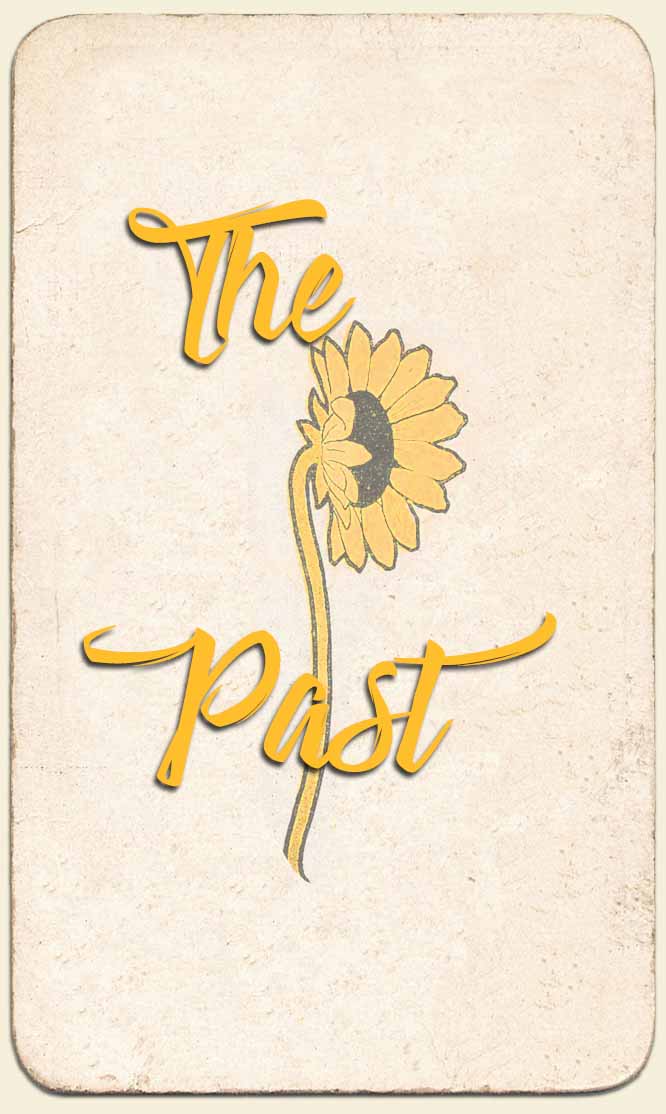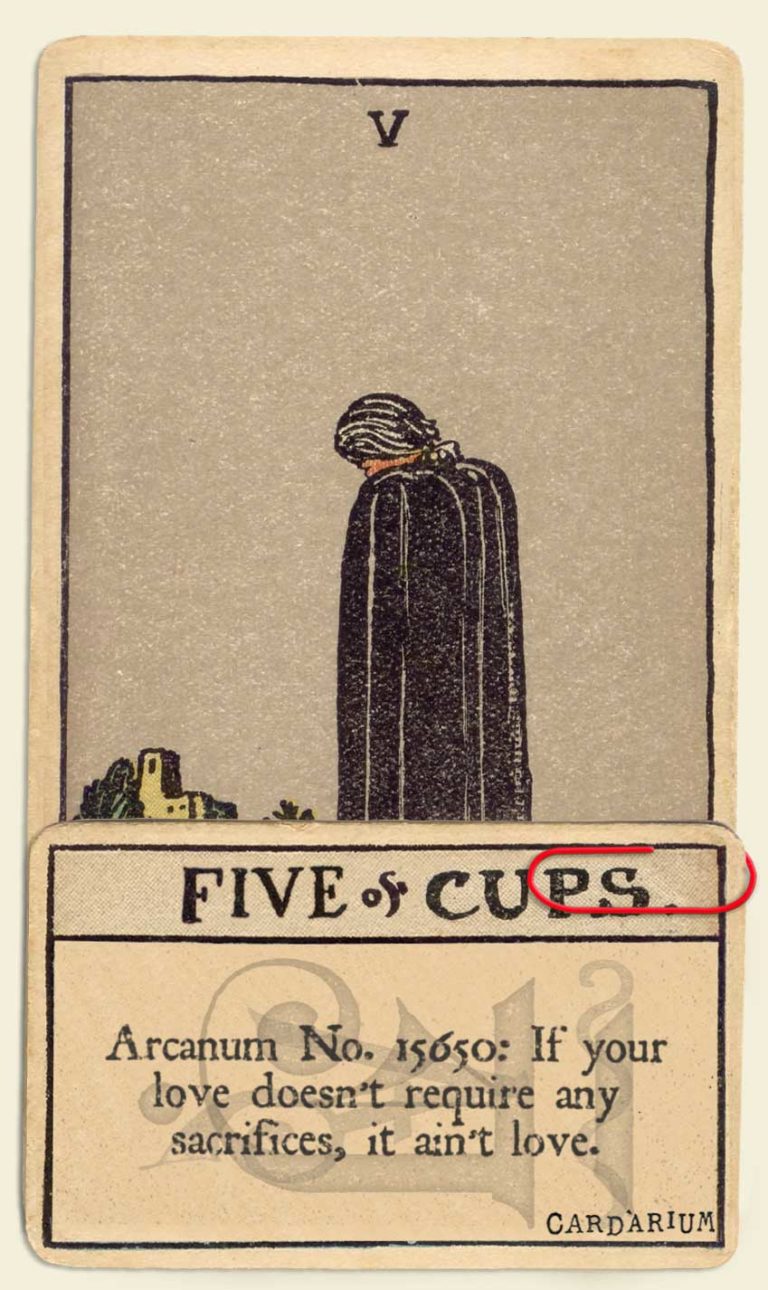 5 OF CUPS INTERPRETATION
Classic meanings
: It is a card of loss, but something remains over, three have been taken, but two are left, it is a card of inheritance, patrimony, transmission, but not corresponding to expectations, with some interpreters it is a card of marriage, but not without bitterness or frustration.
The signifficance for love is explained by specific arcanum: If your love doesn't require any sacrifices, it ain't love.
Original description of the card by the author – Arthur Edward Waite: A dark, cloaked figure, looking sideways at three prone cups, two others stand upright behind him, a bridge is in the background, leading to a small keep or holding.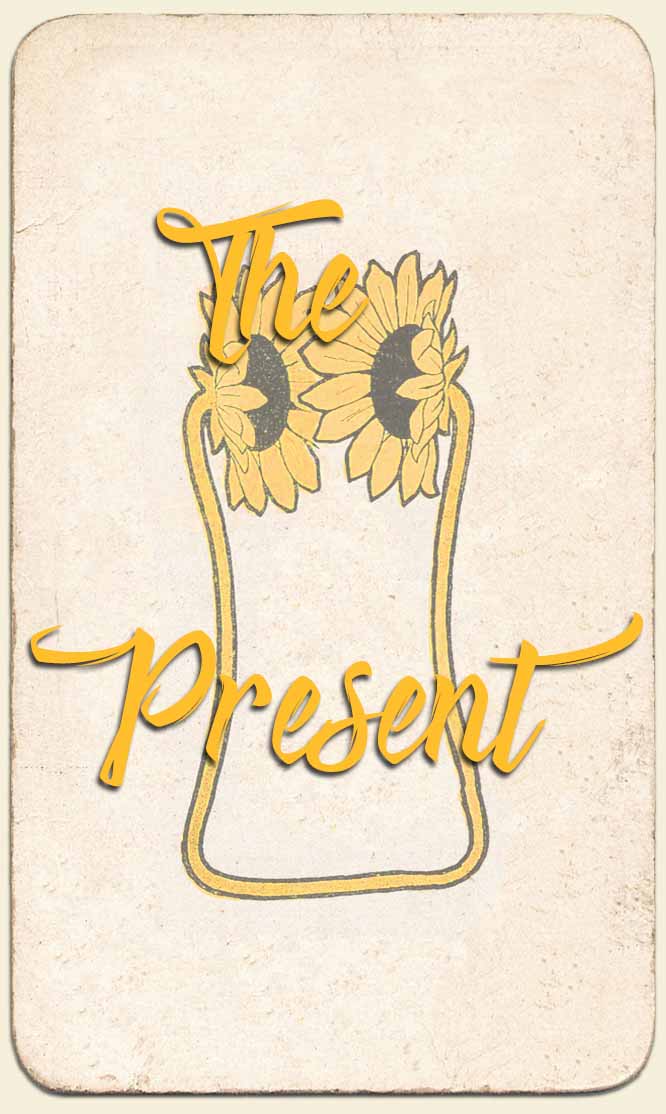 PAGE OF WANDS INTERPRETATION
Classic meanings
: Dark young man, faithful, a lover, an envoy, a postman. Beside a man, he will bear favorable testimony concerning him. A dangerous rival, if followed by the Page of Cups. Has the chief qualities of his suit. He may signify family intelligence.
In this tarot spread the card has complementary explanation: Men are just plain ridiculous with how little time it takes them to get handsome.
Original description of the card by the author – Arthur Edward Waite: In a scene similar to the former, a young man stands in the act of proclamation. He is unknown but faithful, and his tidings are strange.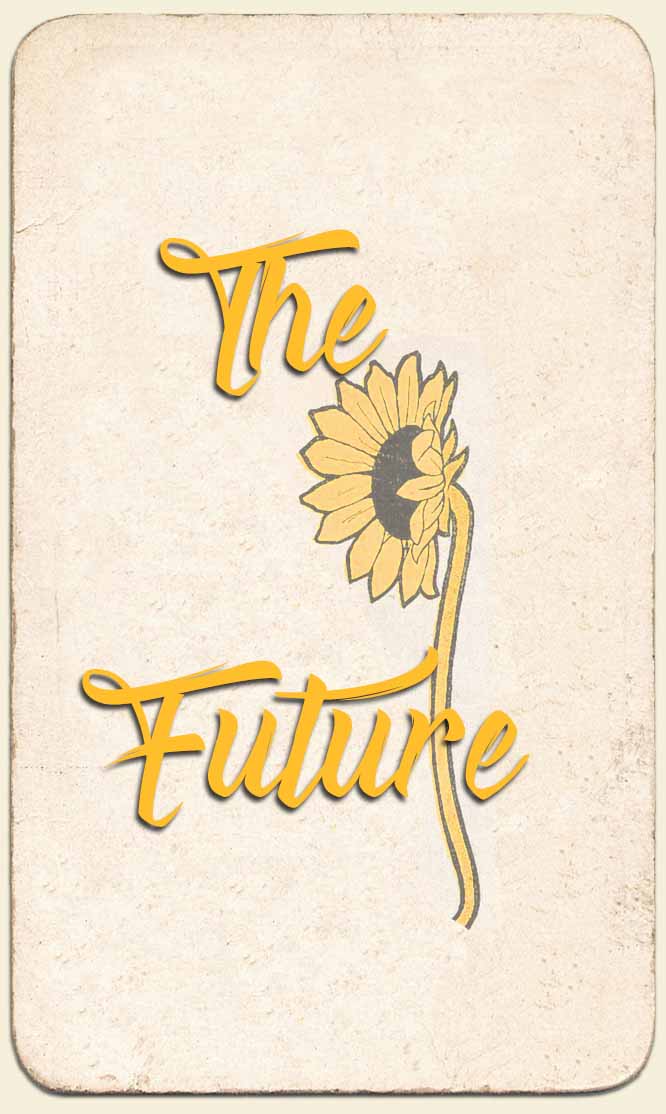 STRENGTH INTERPRETATION
Classic meanings
: Power, energy, action, courage, magnanimity, also complete success and honors.
A special insight for love: Very well, she said. Here is my best offer – Half of my nakedness for all of yours.
Original description of the card by the author – Arthur Edward Waite: A woman, over whose head there broods the same symbol of life which we have seen in the card of the Hierophant, is closing the jaws of a lion. The only point in which this design differs from the conventional presentations is that her beneficent fortitude has already subdued the lion, which is being led by a chain of flowers. For reasons which satisfy myself, this card has been interchanged with that of Justice, which is usually numbered eight. As the variation carries nothing with it which will signify to the reader, there is no cause for explanation. Fortitude, in one of its most exalted aspects, is connected with the Divine Mystery of Union, the virtue, of course, operates in all planes, and hence draws on all in its symbolism. It connects also with innocentia inviolata, and with the strength which resides in contemplation.
These higher meanings are, however, matters of inference, and I do not suggest that they are transparent on the surface of the card. They are intimated in a concealed manner by the chain of flowers, which signifies, among many other things, the sweet yoke and the light burden of Divine Law, when it has been taken into the heart of hearts. The card has nothing to do with self-confidence in the ordinary sense, though this has been suggested—but it concerns the confidence of those whose strength is God (Nature), who have found their refuge in Him. There is one aspect in which the lion signifies the passions, and she who is called Strength is the higher nature in its liberation. It has walked upon the asp and the basilisk and has trodden down the lion and the dragon.
Is there one God that rules the world of Tarot, or, perhaps – many Gods who dwell in the cards from the times immemorial?
Personally, I believe that there is not a singular divine being who influences our world but instead a divine energy that feeds into the universe's core, and we all contribute to this energy. That is not to say that simply staying positive is the cure to everything, but it is certainly not a bad start. I see negativity often gain more ground and popularity than positivity and it damages the soul of myself and the world.
Through meditation, I have seen the beautiful colours of the world that can only be seen through your mind. I have felt the flow of angelic energy through my body and I know that you can feel it too. You may think that my words are utter poppycock and that this is all just a placebo inside of my head. To that I say, so what if it is? If I can find myself in a state of calm and euphoria when practicing tarot and meditation, then it doesn't matter to me whether I got there through true spirit or a placebo effect.
What am I good at?
My specialities include reading tea leaves and working with tarot card interpretation. I think both of these practices are divine and can help you more than you may know. However, I do not claim to know everything, and I am excited to accompany you all on the journey and learn with you.
One thing that I am frequently asked is what my favourite tarot card is and the answer to that is The Sun. In my mind, it is one of the most positive cards that you can pull in a reading and as someone who has dealt with anxiety and depression for most of her life, I can say that seeing it never fails to put a smile on my face and it will always give me that semblance of hope that I so truly desire.
In my mind, my spirit is best represented through the moth, a being flying to the light and forever searching for its desire. If you see a moth remember these words that Mistress Hekate said to you, keep searching and don't give up for you will eventually find your light.
Mistress Hekate