Hi there! Come in, don't be shy.
You can call Mistress Hekate. I'm exited to help guide your spirit through the wilderness of life. Trough writing, I hope to pass on my teachings and ideas to help all people feel connected and in tune with their physical and spiritual bodies. I like to see myself as a positive being, a shoulder to cry on and counsellor to advise, if this comes across in my writing to you then I see that as a job well done. Even if you do not believe in practices of witchcraft, I want to relay a positive message to you all, the world needs different believers, as long as those beliefs don't hurt anyone.
Are you ready?
Then open the card below and let's start our journey.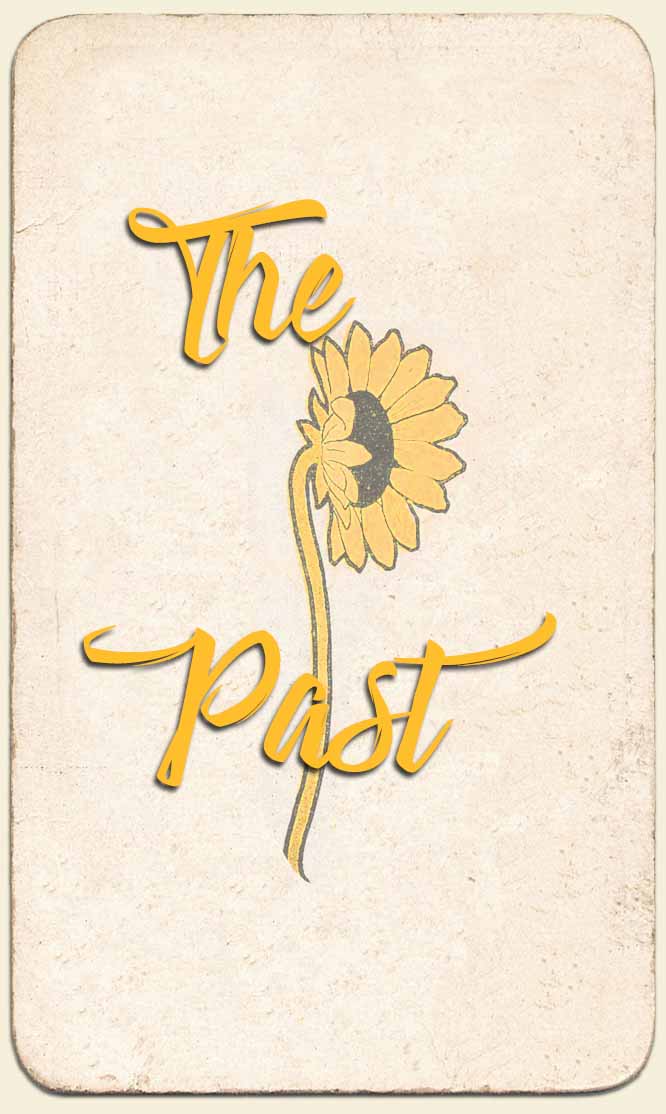 THE MAGICIAN INTERPRETATION
Classic meanings
: Skill, diplomacy, address, subtlety, sickness, pain, loss, disaster, snares of enemies, self-confidence, will, the Querent, if male.
In addition, there is a specific arcanum meaning for love: Will eating chestnuts by crackling log fires become one of the lost arts preserved by a devoted people only in poetry and romance?
Original description of the card by the author – Arthur Edward Waite: A youthful figure in the robe of a magician, having the countenance of divine Apollo, with smile of confidence and shining eyes. Above his head is the mysterious sign of the Holy Spirit, the sign of life, like an endless cord, forming the figure 8 in a horizontal position ∞. About his waist is a serpent-cincture, the serpent appearing to devour its own tail. This is familiar to most as a conventional symbol of eternity, but here it indicates more especially the eternity of attainment in the spirit. In the Magician's right hand is a wand raised towards heaven, while the left hand is pointing to the earth. This dual sign is known in very high grades of the Instituted Mysteries, it shows the descent of grace, virtue and light, drawn from things above and derived to things below. The suggestion throughout is therefore the possession and communication of the Powers and Gifts of the Spirit. On the table in front of the Magician are the symbols of the four Tarot suits, signifying the elements of natural life, which lie like counters before the adept, and he adapts them as he wills. Beneath are roses and lilies, the flos campi and lilium convallium, changed into garden flowers, to show the culture of aspiration. This card signifies the divine motive in man, reflecting God, the will in the liberation of its union with that which is above. It is also the unity of individual being on all planes, and in a very high sense it is thought, in the fixation thereof. With further reference to what I have called the sign of life and its connection with the number 8, it may be remembered that Christian Gnosticism speaks of rebirth in Christ as a change "unto the Ogdoad." The mystic number is termed Jerusalem above, the Land flowing with Milk and Honey, the Holy Spirit and the Land of the Lord. According to Martinism, 8 is the number of Christ.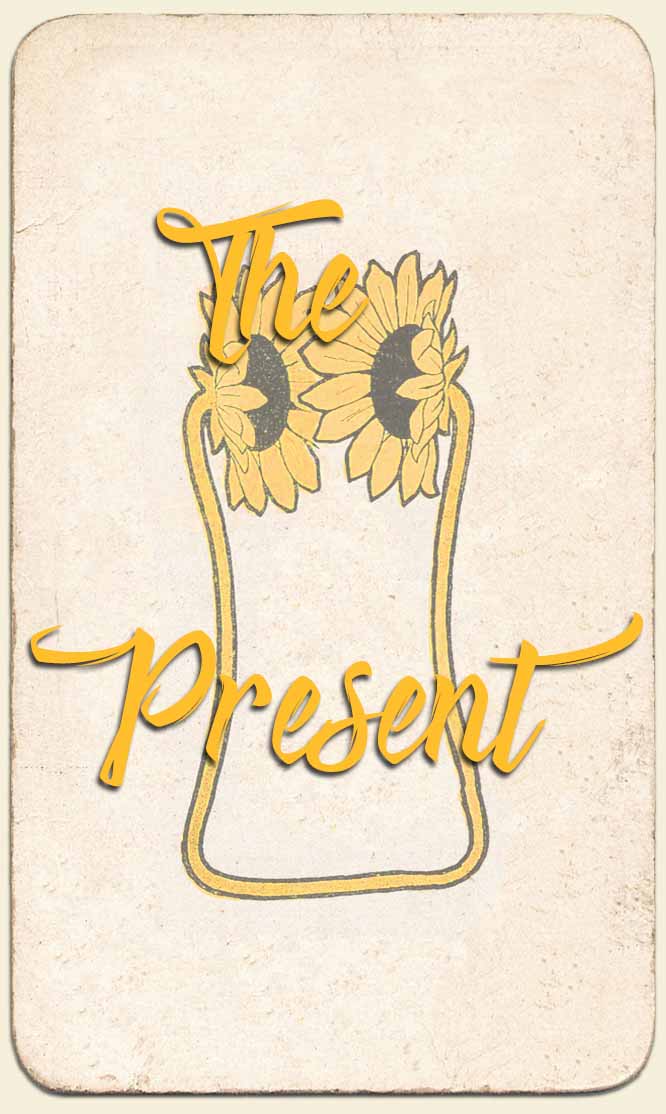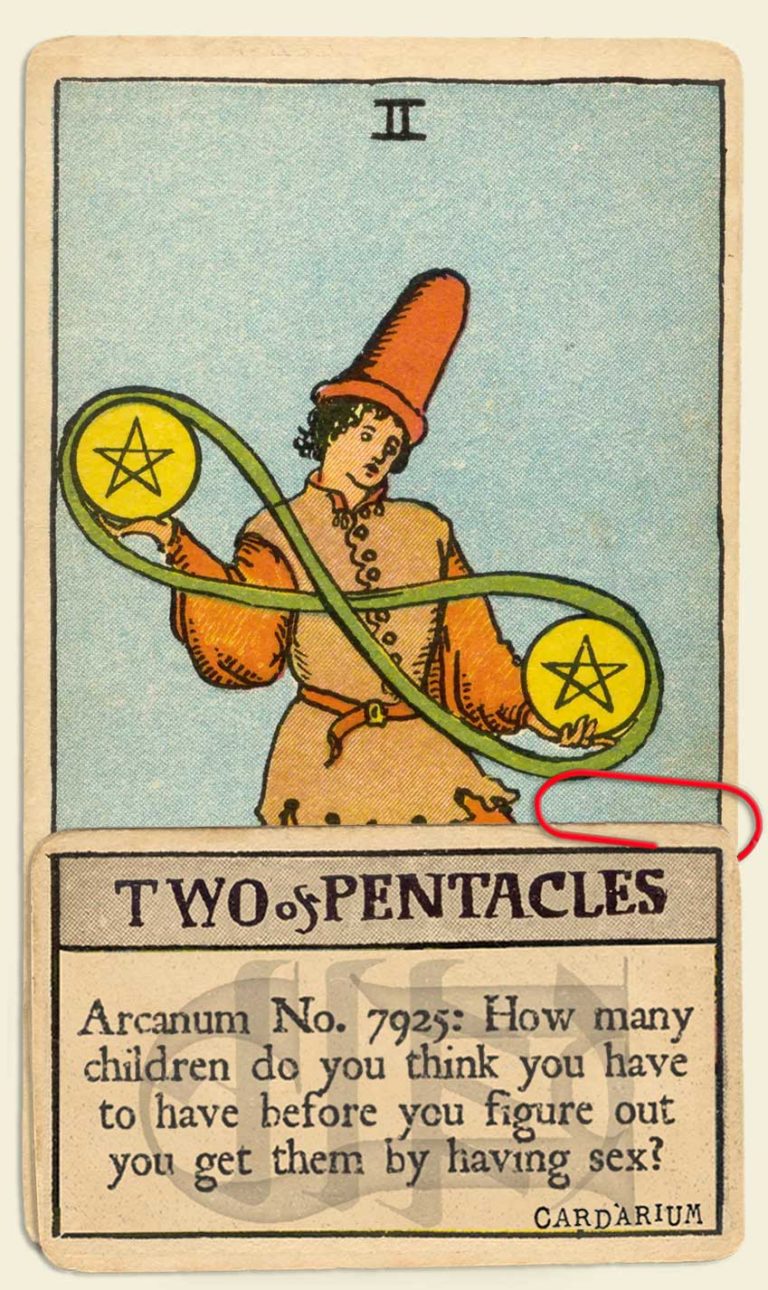 2 OF PENTACLES INTERPRETATION
Classic meanings
: On the one hand it is represented as a card of gaiety, recreation and its connections, which is the subject of the design, but it is read also as news and messages in writing, as obstacles, agitation, trouble, embroilment.
In relation to love and feelings, this card has additional arcanum: How many children do you think you have to have before you figure out you get them by having sex?
Original description of the card by the author – Arthur Edward Waite: A young man, in the act of dancing, has a pentacle in either hand, and they are joined by that endless cord which is like the number 8 reversed.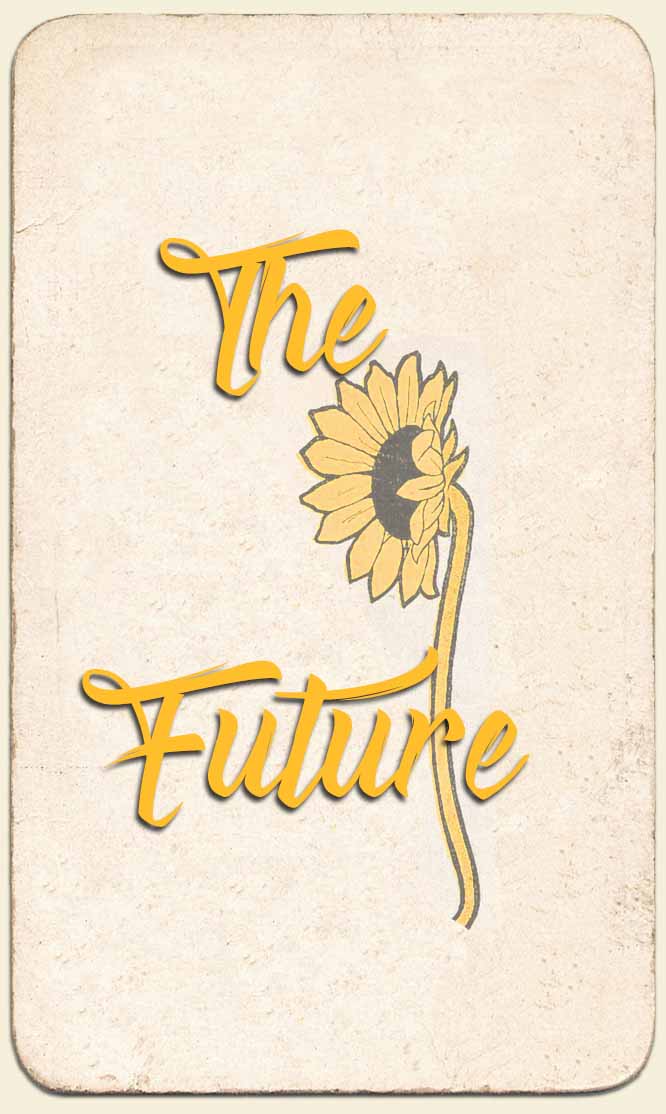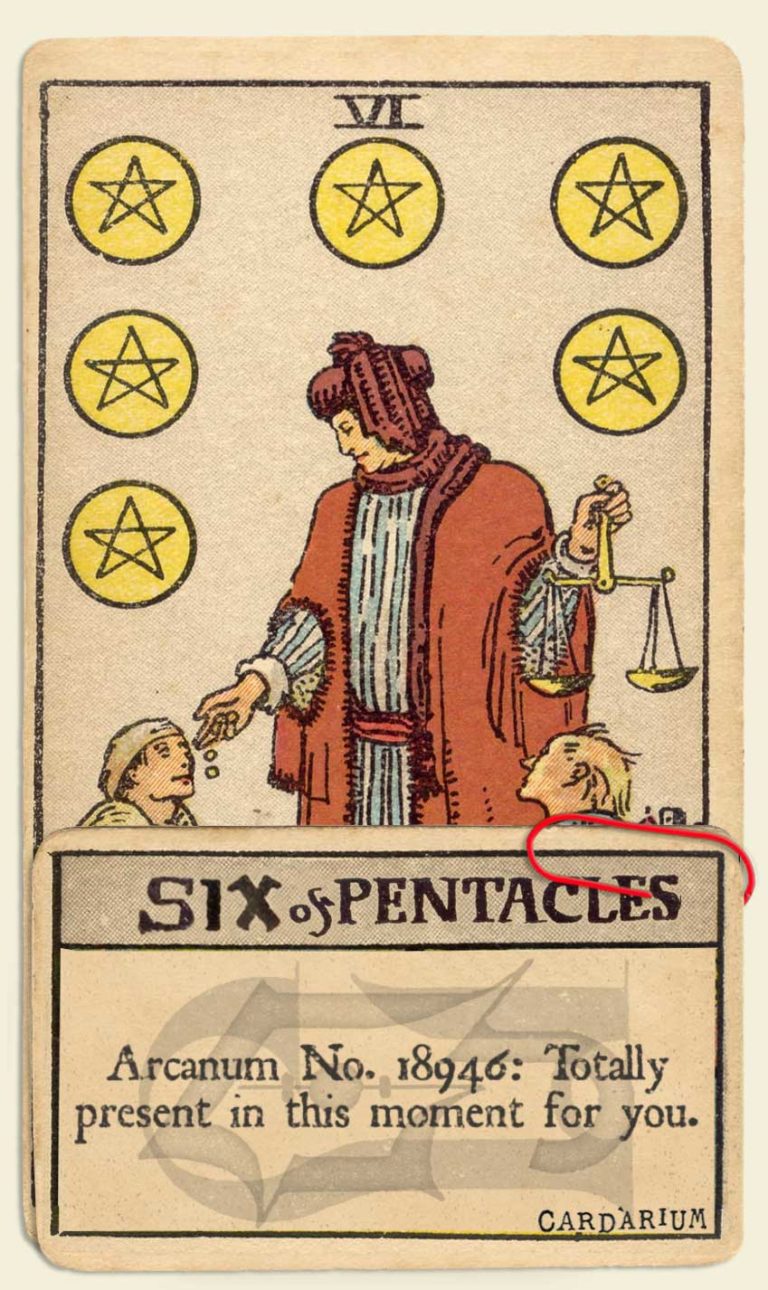 6 OF PENTACLES INTERPRETATION
Classic meanings
: Presents, gifts, gratification, another account says attention, vigilance, now is the accepted time, present prosperity, etc.
In relation to love and feelings, this card has additional arcanum: Totally present in this moment for you.
Original description of the card by the author – Arthur Edward Waite: A person in the guise of a merchant weighs money in a pair of scales and distributes it to the needy and distressed. It is a testimony to his own success in life, as well as his goodness of heart.
Is there one God that rules the world of Tarot, or, perhaps – many Gods who dwell in the cards from the times immemorial?
Personally, I believe that there is not a singular divine being who influences our world but instead a divine energy that feeds into the universe's core, and we all contribute to this energy. That is not to say that simply staying positive is the cure to everything, but it is certainly not a bad start. I see negativity often gain more ground and popularity than positivity and it damages the soul of myself and the world.
Through meditation, I have seen the beautiful colours of the world that can only be seen through your mind. I have felt the flow of angelic energy through my body and I know that you can feel it too. You may think that my words are utter poppycock and that this is all just a placebo inside of my head. To that I say, so what if it is? If I can find myself in a state of calm and euphoria when practicing tarot and meditation, then it doesn't matter to me whether I got there through true spirit or a placebo effect.
What am I good at?
My specialities include reading tea leaves and working with tarot card interpretation. I think both of these practices are divine and can help you more than you may know. However, I do not claim to know everything, and I am excited to accompany you all on the journey and learn with you.
One thing that I am frequently asked is what my favourite tarot card is and the answer to that is The Sun. In my mind, it is one of the most positive cards that you can pull in a reading and as someone who has dealt with anxiety and depression for most of her life, I can say that seeing it never fails to put a smile on my face and it will always give me that semblance of hope that I so truly desire.
In my mind, my spirit is best represented through the moth, a being flying to the light and forever searching for its desire. If you see a moth remember these words that Mistress Hekate said to you, keep searching and don't give up for you will eventually find your light.
Mistress Hekate