The Tower and The Magician cards together – what do they mean?
The Tower and The Magician represent a huge shift in perception, and opens the eyes to opportunity aiding you greatly.
Life: The sudden need to connect to your intuition, taking immediate action
Love: Seeking brave new ways to love, huge change in what you manifest
Career: Shifts at work that motivate you, chaos that works in your favour
Health: The sudden desire to gain health and vitality, new plans
When these cards meet, extraordinary things happen. The question is, can you hold on for the ride?
Favored card reading: This card combination is a sign that you might be favored by the Water Tarot reading today.

However, take care not to not rush into it. You will gain better karma if you are considerate and attentive to your inner voice.
The Tower Interpretation
The Tower is a chaotic structure of change.
There are moments in your life where you fear upheaval. What if this shift impacts you in ways you are ill prepared for? You panic, having no option but to ride the wave of unfamiliarity with your breath held and your eyes closed. Your white knuckle ride is alive and kicking.
If you pause, just for a moment and open one eye, you might notice something in your surroundings that brings you peace or at the very least reassurance that soon all will be well. Foundational shifts temporarily cause confusion and aren't suited to those who prefer the quieter, more balanced aspects of life.
Through loss and trauma, you discover a dimension of yourself that never existed afore. You wipe the steam from the mirror, look at your weary eyes and you see a small spark of strength. In endings, you turn the page and begin to write the next chapter. You are your own resurrection.
'You fall fast from me and into the unknown, but it is there you find your true self' – The Tower
The Magician Interpretation
The Magician is your calling to a world lived with full potential.
You call to both your inner soul and outer forces for a unique balance of action and manifestation. With one hand above, and one hand below, your being is what connects heaven and earth. By your own design, your world is shifting and thus transpires your magical mind, giving birth to a plethora of opportunities.
With determination and inner strength, you climb hills of injustice with fortitude. You pursue new ways to love and live, adding dimensions to the dreams you hold dear. Irrelevant are the strings holding you back, as you cut each one loose and let your power shine through in the way only you know how.
You are finally seeing what tools lay afore you in your world, tools of great use as you embark on your mission. Be decisive and enter this new phase with clarity. Your motivation is your link between the earth and the skies, and nothing is likely to stop you.
'I seek new ways to bring my dreams alive' – The Magician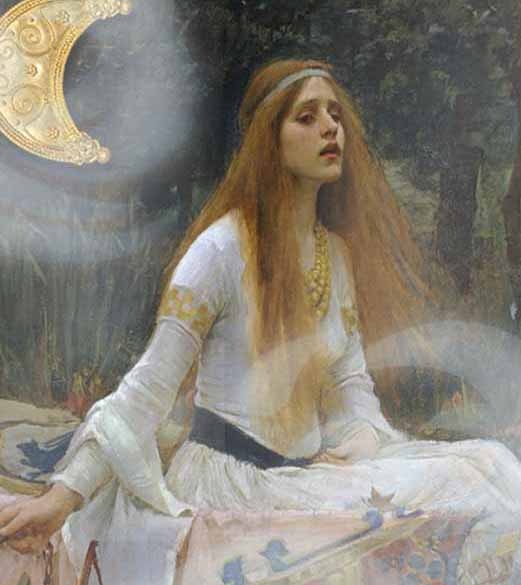 Majesty of the Rivers and Mists
I am Lady Avalon of The Night
A blessed being in disguise
My hair flows freely in the breeze
My guidance helps you feel at ease.