The Tower and The Hierophant cards together – what do they mean?
The Tower and The Hierophant together seem a force to be reckoned with, as tradition is shaken up in favour of surprising alternatives.
Life: Questioning your faith or beliefs, needing unity, seeking energy
Love: Shocking news, new ways to love and be loved, unconventional love
Career: New systems at work, a new boss, shake up in dynamics
Health: Exploring alternative diets, seeking different fitness approaches
This dynamic duo are set up together to offer you a brand new way to approach life and love, with results that aim to please.
Favored card reading: This card combination is a sign that you might be favored by the Water Tarot reading today.

However, take care not to not rush into it. You will gain better karma if you are considerate and attentive to your inner voice.
The Tower Interpretation
The Tower is a chaotic structure of change.
There are moments in your life where you fear upheaval. What if this shift impacts you in ways you are ill prepared for? You panic, having no option but to ride the wave of unfamiliarity with your breath held and your eyes closed. Your white knuckle ride is alive and kicking.
If you pause, just for a moment and open one eye, you might notice something in your surroundings that brings you peace or at the very least reassurance that soon all will be well. Foundational shifts temporarily cause confusion and aren't suited to those who prefer the quieter, more balanced aspects of life.
Through loss and trauma, you discover a dimension of yourself that never existed afore. You wipe the steam from the mirror, look at your weary eyes and you see a small spark of strength. In endings, you turn the page and begin to write the next chapter. You are your own resurrection.
'You fall fast from me and into the unknown, but it is there you find your true self' – The Tower
The Hierophant Interpretation
The Hierophant is the figure of conventionality.
You are being called to follow a path already established. What does this mean for you? You go where the energy feels right and your beliefs or morals come from a place of existence, be it religious or spiritual and those beliefs ask of you to continue in your quest for inner enlightenment.
Your calling for a more traditional approach to life is strong and avoiding new ways or concepts is advisable. You have a vast array of knowledge in your heart and mind, and you use it well, taking you far in your journey. You enjoy spending time with those who seek similar and ignorance toward such will be dismissed by you.
In love you lead with a safe yet spiritual heart. You draw into you those souls seeking similar, paving the way for a traditional yet warm unity. In work and finances you are stable, ensuring your assets are safe and within a system of protection and success. You are a good mentor to those who need a loyal exchange.
'I much prefer a sacred path to those new and unseen' – The Hierophant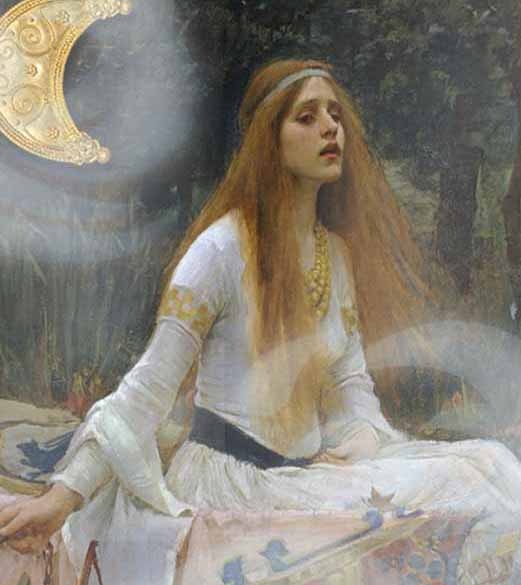 Majesty of the Rivers and Mists
I am Lady Avalon of The Night
A blessed being in disguise
My hair flows freely in the breeze
My guidance helps you feel at ease.