The Tower and Judgement cards together – what do they mean?
The Tower and Judgement call on you to reflect on everything that has led you to this moment. If change is afoot and you are unsettled, then why? Time to dig deep.
Life: Reflection, evaluation, searching for meaning
Love: Wanting to be appreciated, a shift in dynamics, questioning your worth
Career: Feeling unappreciated, searching for a change in career or position
Health: Reeling in the consequences of overindulgence, potential disruptions in sleep
A solid pairing can be a cause for concern in you have many questions to ask yourself. Looking deeper into your soul and result in great cosmic shifts that you should prepare for.
Favored card reading: This card combination is a sign that you might be favored by the Water Tarot reading today.

However, take care not to not rush into it. You will gain better karma if you are considerate and attentive to your inner voice.
The Tower Interpretation
The Tower is a chaotic structure of change.
There are moments in your life where you fear upheaval. What if this shift impacts you in ways you are ill prepared for? You panic, having no option but to ride the wave of unfamiliarity with your breath held and your eyes closed. Your white knuckle ride is alive and kicking.
If you pause, just for a moment and open one eye, you might notice something in your surroundings that brings you peace or at the very least reassurance that soon all will be well. Foundational shifts temporarily cause confusion and aren't suited to those who prefer the quieter, more balanced aspects of life.
Through loss and trauma, you discover a dimension of yourself that never existed afore. You wipe the steam from the mirror, look at your weary eyes and you see a small spark of strength. In endings, you turn the page and begin to write the next chapter. You are your own resurrection.
'You fall fast from me and into the unknown, but it is there you find your true self' – The Tower
Judgement Interpretation
Judgement calls forth your day of reckoning.
They say if it wasn't for the past working out exactly how it did, we wouldn't be where we are right now. Every little thing you have lived, failed and achieved has brought you to this day, and now is the time to evaluate where you have come from and what lies afore you. You may want to renew relationships or reaffirm your place in this world.
The purpose you seek is there awaiting you. As a human with a large heart,you, like myself, need reminding of our brilliance and capabilities from time to time. As you are reminded, you reflect. You may have the notion of being lost in a crowd. What difference do I make? What values can I bring to my world? You make a huge difference, and your values are stable and dependable.
You stream this into your work life, searching for ways in which you matter and it allows thought surrounding finances to shape. You now have the strength and ability to evaluate important relationships as you make the adjustments needed in order for continued growth. You are wise now.
'I grow and unearth my renewed love for myself and others' – Judgement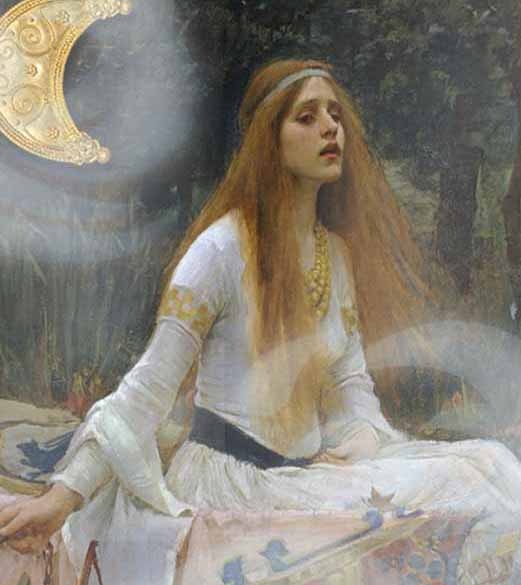 Majesty of the Rivers and Mists
I am Lady Avalon of The Night
A blessed being in disguise
My hair flows freely in the breeze
My guidance helps you feel at ease.