The Hermit and The World – what does it mean?
The Hermit and The World represent the celebration of a vast amount of hard work, with arduous times coming to an end.
Life: Celebrations, new found energy, connections, being in control
Love: A proposal, a reconciliation, grateful for your soul
Career: Interviews or offers, a new business venture taking off, fulfilling goals with your skills
Health: Very spiritual, likes to work on your weaknesses, practises meditation
You must take the credit for all the hard work now behind you. Celebrate far and wide with those who have been supportive of your quests!

The Hermit interpretation
The Hermit pauses when it is necessary.
You have survived a whirlwind and are eager to begin a new era but first, introspection awaits. During a previous time, you acquired spiritual skills previously unknown to you. Now you hold the cards, you must await in solitude for your next move. You do not stand in darkness, using your light as your beacon of hope, radiating in the distorted sky.
Never be fooled that standing still means lack of progression or the inability to push yourself. You are aware that a pause like this creates the energy and contemplation needed to commit yourself to future endeavours that will no doubt see you channelling your focus.
In love, life and career, you consider your next steps. Everything you need is inside you, and when in a reflective state, you can search away from the hustle and bustle of distraction. In your disconnect is where you find and overcome any negative force that battles your current state.
'I stand alone but I stand tall in the search for myself' – The Hermit
The World Interpretation
The World celebrates your complete oneness.
You have reached this magical moment where your mind and body are recognised as one whole self. The world as a whole lives inside you, and as sacred meaning of cycle, you have reached completion. This joyous feeling absorbs deep into your being as you exude the energy you feel within.
Your understanding of Earth's gravitas on your heart and how connected we all are as one allows for a shift in perception when it comes to love. You give freely through this gratitude and fulfil goals at work with ease.
Challenges are mere minor bumps in the road as you take charge, holding your new found knowledge dear. Confident at last, you are proud of your accomplishments and the thoughts you carry, for they are the foundation of your future. You celebrate these divine achievements with all you know!
'I am your celebration and invitation to the rest of your life' – The World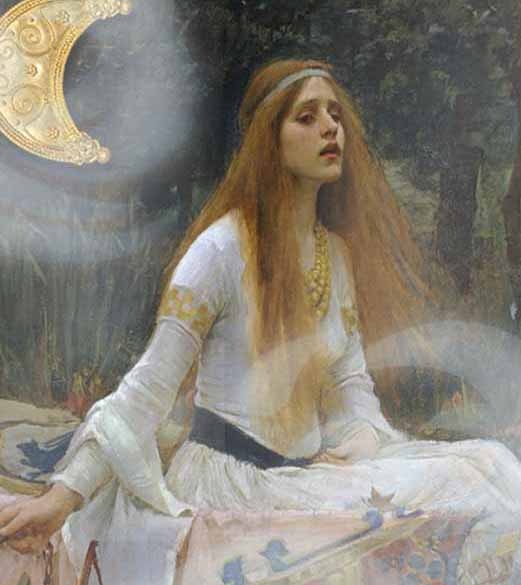 Majesty of the Rivers and Mists
I am Lady Avalon of The Night
A blessed being in disguise
My hair flows freely in the breeze
My guidance helps you feel at ease.