The Hermit and The Sun – what does it mean?
The Hermit and The Sun offer those who walk amongst them the radiating light of beauty and light. You feel alive and enthusiastic to share your hopes with others.
Life: Attractive force, keen to share ideas,excited for a new beginning
Love: Caring, a good listener, inspires lovers to be their best
Career: Soaring career, deserved recognition, exams passed and skills polished
Health: Energetic, consistent, prefers to be alone in practice
You have a sensible head on your shoulders that has ignited the flame of success. You use this to share your passion with those around you.

The Hermit interpretation
The Hermit pauses when it is necessary.
You have survived a whirlwind and are eager to begin a new era but first, introspection awaits. During a previous time, you acquired spiritual skills previously unknown to you. Now you hold the cards, you must await in solitude for your next move. You do not stand in darkness, using your light as your beacon of hope, radiating in the distorted sky.
Never be fooled that standing still means lack of progression or the inability to push yourself. You are aware that a pause like this creates the energy and contemplation needed to commit yourself to future endeavours that will no doubt see you channelling your focus.
In love, life and career, you consider your next steps. Everything you need is inside you, and when in a reflective state, you can search away from the hustle and bustle of distraction. In your disconnect is where you find and overcome any negative force that battles your current state.
'I stand alone but I stand tall in the search for myself' – The Hermit
The Sun Interpretation
The Sun is energy and light personified.
Like our nearest star, you are radiating warmth, vitality and exuberance. After the clouds have passed, we go outside and put our faces to the sky, ready to be recharged. At this time, you are the person attracting those souls needing light. Your energy fills rooms and offers many a chance to feel alive once more.
Your recent endeavours have led friends and loved ones to be inspired by your actions. They want to live their lives the way you live yours, knowing that happiness comes from one optimistic step after another. Rather innocently, you live the life of an open book, with a naïve spirit. This however, does not take away your strength.
Your enthusiasm rattles the cages of love and entices potential mates from every corner. Your glow is seen from afar as you bring good fortune to your finances and your career soars high, excelling in projects and relations. You are a trusted soul who is entering a joyous phase and as life continues to shine for you, so do your prospects.
'I am a beacon of warm energy, radiating in all that I do' – The Sun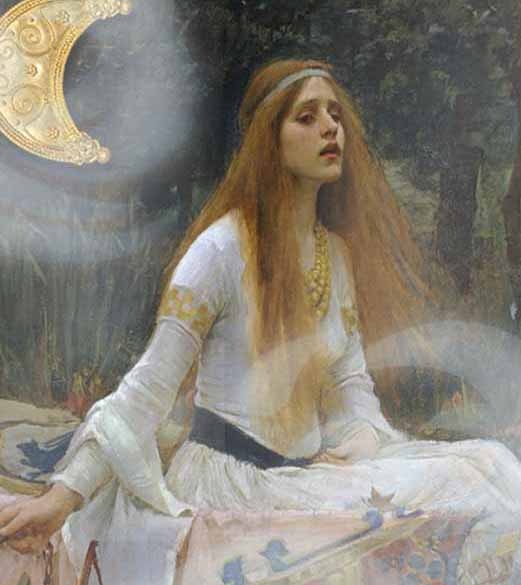 Majesty of the Rivers and Mists
I am Lady Avalon of The Night
A blessed being in disguise
My hair flows freely in the breeze
My guidance helps you feel at ease.