The Hermit and The Star – what does it mean?
The Hermit and The Star together represent the birth of new hope and renewed energy that you have worked so hard to charge.
Life: Feeling energised, good news, inner strength, pride
Love: Balanced lover, fair and energetic force, faith in new habits remaining
Career: Studied hard and reaping rewards, financial outlook fantastic, very well earned recognition
Health: Feeling healthily energised, looks after yourself, eats well, realistic goals
You have taken the time you needed to regain both clarity and energy after a long hard journey. You are now ready to bless others wit your light.

The Hermit interpretation
The Hermit pauses when it is necessary.
You have survived a whirlwind and are eager to begin a new era but first, introspection awaits. During a previous time, you acquired spiritual skills previously unknown to you. Now you hold the cards, you must await in solitude for your next move. You do not stand in darkness, using your light as your beacon of hope, radiating in the distorted sky.
Never be fooled that standing still means lack of progression or the inability to push yourself. You are aware that a pause like this creates the energy and contemplation needed to commit yourself to future endeavours that will no doubt see you channelling your focus.
In love, life and career, you consider your next steps. Everything you need is inside you, and when in a reflective state, you can search away from the hustle and bustle of distraction. In your disconnect is where you find and overcome any negative force that battles your current state.
'I stand alone but I stand tall in the search for myself' – The Hermit
The Star Interpretation
The Star sends a positive message of hope and rebirth.
When The Star card appears, it is time to recognise this powerful time of renewed energy and faith and set to work your positivity following what could likely be a tough time. Given it follows the Tower card, you are more than happy to be receiving such fortunate news!
Resilient you now are upon discovering this inner strength, you are optimistic about new chapters, namely those in love, as you heal from past wounds and tend to your scars as marks of survival. As a new day dawns, your hope is born again. This can mean a new job or feeling inspired to reap financial rewards.
The universe has truly blessed you, with your chakras feeling aligned once more. This brings an air of balance within you, and you feel open to the opportunities around you. Once more you have faith in yourself and your loved ones as relationships heal and better times shy away your hopelessness of the past.
'I am your new dawn as you rise from your slumbers' The Star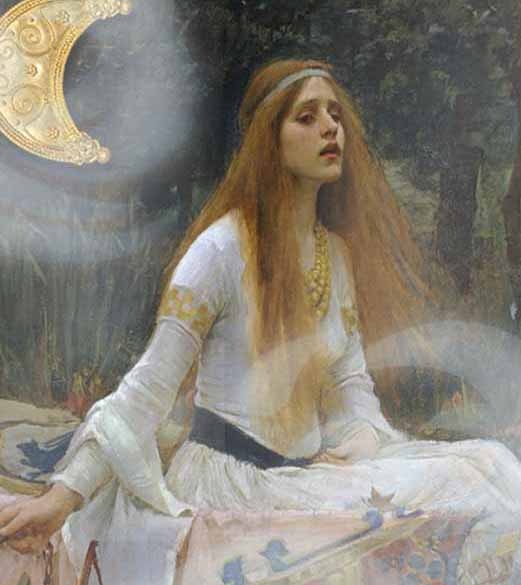 Majesty of the Rivers and Mists
I am Lady Avalon of The Night
A blessed being in disguise
My hair flows freely in the breeze
My guidance helps you feel at ease.