The Hermit and The Magician – what does it mean?
The Hermit and The Magician represent a very spiritual time in your life that is about to manifest in ways you never imagined.
Life: Opportunities, promising time ahead, balance, shifts in life
Love: New love, determination in love, motivated to unite souls
Career: Success, knowledge, new skills, lone working, potential new business
Health: Clear on goals, wanting a fresh start, taking care of yourself, inner work
A magical time is coming to play for you, with all the stars aligned for a successful journey to your goals.

The Hermit interpretation
The Hermit pauses when it is necessary.
You have survived a whirlwind and are eager to begin a new era but first, introspection awaits. During a previous time, you acquired spiritual skills previously unknown to you. Now you hold the cards, you must await in solitude for your next move. You do not stand in darkness, using your light as your beacon of hope, radiating in the distorted sky.
Never be fooled that standing still means lack of progression or the inability to push yourself. You are aware that a pause like this creates the energy and contemplation needed to commit yourself to future endeavours that will no doubt see you channelling your focus.
In love, life and career, you consider your next steps. Everything you need is inside you, and when in a reflective state, you can search away from the hustle and bustle of distraction. In your disconnect is where you find and overcome any negative force that battles your current state.
'I stand alone but I stand tall in the search for myself' – The Hermit
The Magician Interpretation
The Magician is your calling to a world lived with full potential.
You call to both your inner soul and outer forces for a unique balance of action and manifestation. With one hand above, and one hand below, your being is what connects heaven and earth. By your own design, your world is shifting and thus transpires your magical mind, giving birth to a plethora of opportunities.
With determination and inner strength, you climb hills of injustice with fortitude. You pursue new ways to love and live, adding dimensions to the dreams you hold dear. Irrelevant are the strings holding you back, as you cut each one loose and let your power shine through in the way only you know how.
You are finally seeing what tools lay afore you in your world, tools of great use as you embark on your mission. Be decisive and enter this new phase with clarity. Your motivation is your link between the earth and the skies, and nothing is likely to stop you.
'I seek new ways to bring my dreams alive' – The Magician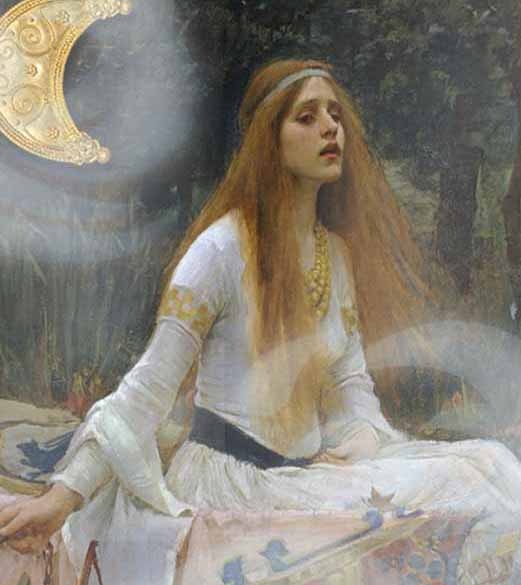 Majesty of the Rivers and Mists
I am Lady Avalon of The Night
A blessed being in disguise
My hair flows freely in the breeze
My guidance helps you feel at ease.