The Hermit and The Lovers – what does it mean?
The Hermit and The Lovers represent you taking some time away to consider your choices. Both mean a great deal to you, but you must prioritise one.
Life: Choices, potential loneliness, confusing time
Love: Choosing between two souls, wanting a strong bond, needing to meet your match
Career: New opportunities, potential job offer, decisions to be made
Health: Wanting to do it all but not prioritising one thing, too much on your plate, needing to withdraw and find calm
Where choices are a plenty it is often the way to grab all we can. Your calling now is to find some alone time and decide what really matters to you.

The Hermit interpretation
The Hermit pauses when it is necessary.
You have survived a whirlwind and are eager to begin a new era but first, introspection awaits. During a previous time, you acquired spiritual skills previously unknown to you. Now you hold the cards, you must await in solitude for your next move. You do not stand in darkness, using your light as your beacon of hope, radiating in the distorted sky.
Never be fooled that standing still means lack of progression or the inability to push yourself. You are aware that a pause like this creates the energy and contemplation needed to commit yourself to future endeavours that will no doubt see you channelling your focus.
In love, life and career, you consider your next steps. Everything you need is inside you, and when in a reflective state, you can search away from the hustle and bustle of distraction. In your disconnect is where you find and overcome any negative force that battles your current state.
'I stand alone but I stand tall in the search for myself' – The Hermit
The Lovers Interpretation
The Lovers convey a union of blessed harmony.
You have choices, and that cannot be denied as The Lovers represent two forces afore you. One is not to the detriment of the other as each offer a fruitful outcome and as your thoughts pave way to commitment; you are gaining progress in love. This is most welcomed by you at the time as loneliness has taken its toll.
You have grown, not only in your profession but in your personal life. Your beliefs may have altered due to circumstance and you relish in a new light. You make decisions that align both body and soul as you have allowed more than one point of view to be seen by your third eye.
You are secure and happy in your life as a whole and you do not falter at the first sign of conflict. You are strong and courageous in the choices you make, because you believe in yourself enough to know you choose wisely. In love, your bond is strong. Intimacy is the core value of your union as you empower each other with the acceptance of your true selves.
'We are blessed from above, and united in choice' – The Lovers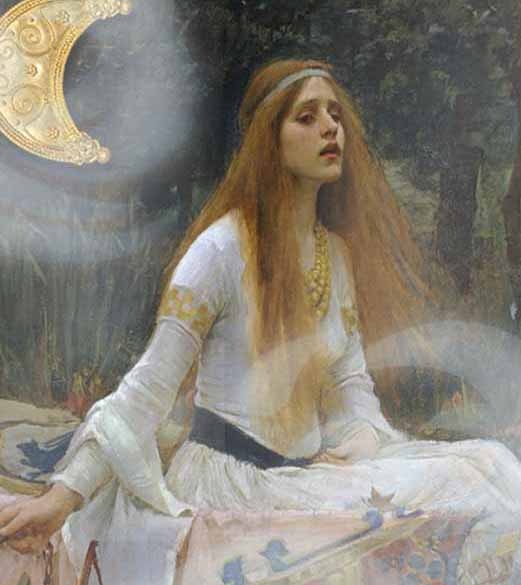 Majesty of the Rivers and Mists
I am Lady Avalon of The Night
A blessed being in disguise
My hair flows freely in the breeze
My guidance helps you feel at ease.