The Hermit and The Hierophant – what does it mean?
The Hermit and The Hierophant retreat together to reflect on morals and beliefs. They unite well in alone times, seeking new ways through old beliefs.
Life: Tradition, religion, spirituality, morals, focus
Love: Warm heart, person of tradition, safe lover, loyal, private
Career: Enjoys rules and systems, doesn't like to take risks, good mentor
Health: Spiritual practice, well being important, meditation, applies faith over logic
A person of good faith and a strong moral compass, you seek only what you want to and in ways that enlighten you like never afore.

The Hermit interpretation
The Hermit pauses when it is necessary.
You have survived a whirlwind and are eager to begin a new era but first, introspection awaits. During a previous time, you acquired spiritual skills previously unknown to you. Now you hold the cards, you must await in solitude for your next move. You do not stand in darkness, using your light as your beacon of hope, radiating in the distorted sky.
Never be fooled that standing still means lack of progression or the inability to push yourself. You are aware that a pause like this creates the energy and contemplation needed to commit yourself to future endeavours that will no doubt see you channelling your focus.
In love, life and career, you consider your next steps. Everything you need is inside you, and when in a reflective state, you can search away from the hustle and bustle of distraction. In your disconnect is where you find and overcome any negative force that battles your current state.
'I stand alone but I stand tall in the search for myself' – The Hermit
The Hierophant Interpretation
The Hierophant is the figure of conventionality.
You are being called to follow a path already established. What does this mean for you? You go where the energy feels right and your beliefs or morals come from a place of existence, be it religious or spiritual and those beliefs ask of you to continue in your quest for inner enlightenment.
Your calling for a more traditional approach to life is strong and avoiding new ways or concepts is advisable. You have a vast array of knowledge in your heart and mind, and you use it well, taking you far in your journey. You enjoy spending time with those who seek similar and ignorance toward such will be dismissed by you.
In love you lead with a safe yet spiritual heart. You draw into you those souls seeking similar, paving the way for a traditional yet warm unity. In work and finances you are stable, ensuring your assets are safe and within a system of protection and success. You are a good mentor to those who need a loyal exchange.
'I much prefer a sacred path to those new and unseen' – The Hierophant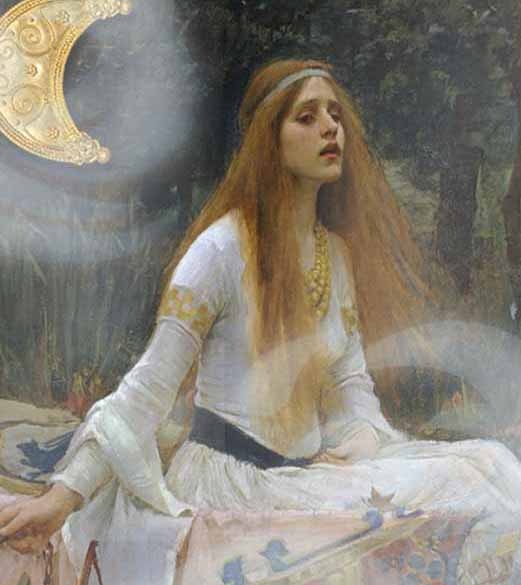 Majesty of the Rivers and Mists
I am Lady Avalon of The Night
A blessed being in disguise
My hair flows freely in the breeze
My guidance helps you feel at ease.