The Hermit and The Fool – what does it mean?
The Hermit and The Fool represent having what it takes inside you to progress, but remembering to do so with a good balance of planning and fun.
Life: Balance, fairness, tact, intuition, innocence
Love: Know when to have fun and be serious, playful moods, new love, curious
Career: New job or career, feeling excited about new projects ,studying hard, planning aspects of work
Health: False starts in progress, needing to find balance, ensuring you are taking care of yourself
Where progress is to be made and journeys to start, it is wise to look at your path ahead with both a wise head and a young heart.

The Hermit interpretation
The Hermit pauses when it is necessary.
You have survived a whirlwind and are eager to begin a new era but first, introspection awaits. During a previous time, you acquired spiritual skills previously unknown to you. Now you hold the cards, you must await in solitude for your next move. You do not stand in darkness, using your light as your beacon of hope, radiating in the distorted sky.
Never be fooled that standing still means lack of progression or the inability to push yourself. You are aware that a pause like this creates the energy and contemplation needed to commit yourself to future endeavours that will no doubt see you channelling your focus.
In love, life and career, you consider your next steps. Everything you need is inside you, and when in a reflective state, you can search away from the hustle and bustle of distraction. In your disconnect is where you find and overcome any negative force that battles your current state.
'I stand alone but I stand tall in the search for myself' – The Hermit
The Fool Interpretation
The Fool is a Wandering Vagabond of youthful disposition.
Your mission is clear; to walk your path blissfully unaware of what is ahead of you, travelling light and carefree. You may encounter exterior warnings, but this does not phase you in your journey of intrigue. With your slate blank and your personality growing from seed, you sometimes fail to nourish it, but you will soon learn that it doesn't have to be this way.
Your next step is unknown, but this new chapter fills you with excitement and opportunity in the world of colour you live in. Your worries become unstuck as you shrug them off along your way and the dangers afore you fail to restrain your dreams. Curious you are of a life yet to live, you go forth in awe, with courage and dexterity.
New beginnings arise like the sun each morning, with potential adventures likely in all main areas of your life. Love can be found in the most unusual of places, for which you are neither prepared for or intimidated by. You are going places!
'There is so much more to me than meets the eye' – The Fool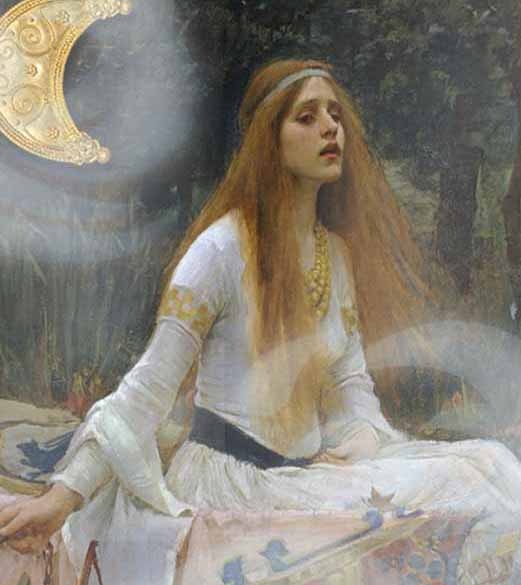 Majesty of the Rivers and Mists
I am Lady Avalon of The Night
A blessed being in disguise
My hair flows freely in the breeze
My guidance helps you feel at ease.