The Hermit and The Empress – what does it mean?
The Hermit and The Empress represent being connected to your soul, creating a sensual being of confidence and creativity.
Life: Creative, devoted, planner, strong foundations
Love: Secure lover, caring in love, loyal, positive in unity
Career: Caring role, putting heart and soul into projects, proud of your role
Health: Meditation, healthy eater, strong believer in inner work
You spend a great deal of time caring for yourself and ensuring you are healthy enough to help others. You are a character of spirit and enhancement.

The Hermit interpretation
The Hermit pauses when it is necessary.
You have survived a whirlwind and are eager to begin a new era but first, introspection awaits. During a previous time, you acquired spiritual skills previously unknown to you. Now you hold the cards, you must await in solitude for your next move. You do not stand in darkness, using your light as your beacon of hope, radiating in the distorted sky.
Never be fooled that standing still means lack of progression or the inability to push yourself. You are aware that a pause like this creates the energy and contemplation needed to commit yourself to future endeavours that will no doubt see you channelling your focus.
In love, life and career, you consider your next steps. Everything you need is inside you, and when in a reflective state, you can search away from the hustle and bustle of distraction. In your disconnect is where you find and overcome any negative force that battles your current state.
'I stand alone but I stand tall in the search for myself' – The Hermit
The Empress Interpretation
The Empress is femininity in abundance.
A Goddess and faithful server to Mother Nature, you depict a sensual being. Your blessed world is lavished with harmony, stemming from your foundational core of love. You are connected to your soul and use your sacred beliefs to bring joy and beauty to not just your life, but all those you meet.
You have the gift to connect on a deep, spiritual level, and you make a sensual and loyal lover. Enchanted are those who surround you, attracting souls intrigued by your mystical aura. You nurture the way a mother does and and treat ideas, careers and relationships as a devotion of your time, calling on your heavenly guidance to lead the way.
In love, you bring people together. In life your caring nature attracts passionate creativity that you cherish in your heart. You are a child of the earth and your brothers and sisters are the stars, you love to watch them shine. You hold others up to shine, just the way you do and you generously nourish your loved ones.
'I am the enriching depiction of self love and divine feminine beauty' – The Empress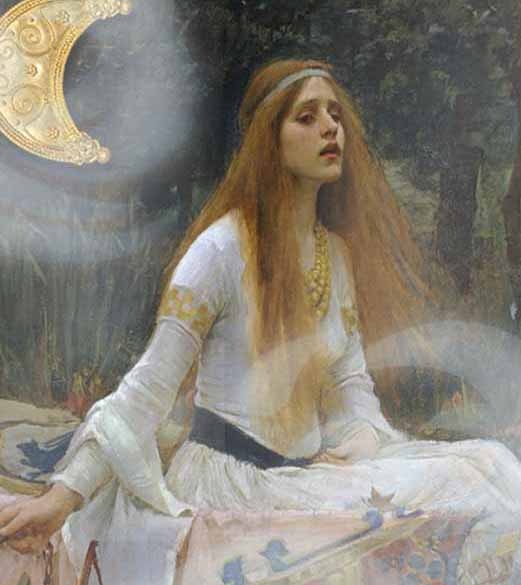 Majesty of the Rivers and Mists
I am Lady Avalon of The Night
A blessed being in disguise
My hair flows freely in the breeze
My guidance helps you feel at ease.