The Hermit and The Emperor – what does it mean?
The Hermit and The Emperor represent a structured time in your life, where planning is going to get you far and distraction may slow your journey.
Life: Protective, structured, planner, wise
Love: Traditional, honourable, stable lover
Career: Meticulous planner, transferable skills, likes to know everything afore making decisions
Health: Strict with regimes, disciplined, sticks to plans, focuses on areas of weakness
You know what you want, and you set out to achieve it. You have a kind spirited heart with no malice, but you like to offer determination to challenges.

The Hermit interpretation
The Hermit pauses when it is necessary.
You have survived a whirlwind and are eager to begin a new era but first, introspection awaits. During a previous time, you acquired spiritual skills previously unknown to you. Now you hold the cards, you must await in solitude for your next move. You do not stand in darkness, using your light as your beacon of hope, radiating in the distorted sky.
Never be fooled that standing still means lack of progression or the inability to push yourself. You are aware that a pause like this creates the energy and contemplation needed to commit yourself to future endeavours that will no doubt see you channelling your focus.
In love, life and career, you consider your next steps. Everything you need is inside you, and when in a reflective state, you can search away from the hustle and bustle of distraction. In your disconnect is where you find and overcome any negative force that battles your current state.
'I stand alone but I stand tall in the search for myself' – The Hermit
The Emperor Interpretation
The Emperor is a protective force of authority.
Your thinking, dear soul, is like a game of chess with every thought a strategic move towards your carved ambition. Your plans have structure that your strong mind undoubtedly sees through. It has been a long time coming for you.
With strict discipline, you rule your own kingdom and you are a strong leader for those in your circle. Your heels dig deep and you show true grit in adversity. You weather storms of uncertainty with determination and focus, and you let nothing alter your meticulous plans. Although you seek control, you are not controlling, with your wisdom vast.
You are a protective soul, carrying an air of practicality with you in loving relations and with your career and finances. You are a stable figure, with a lot to offer when it comes to consistent force. You honour your own heart well, believing in your stoic tradition of structure, rules and systems. You believe this is the correct way to live and create happiness for you and those around you.
'With a firm hand I guide using my principals of masculinity' – The Emperor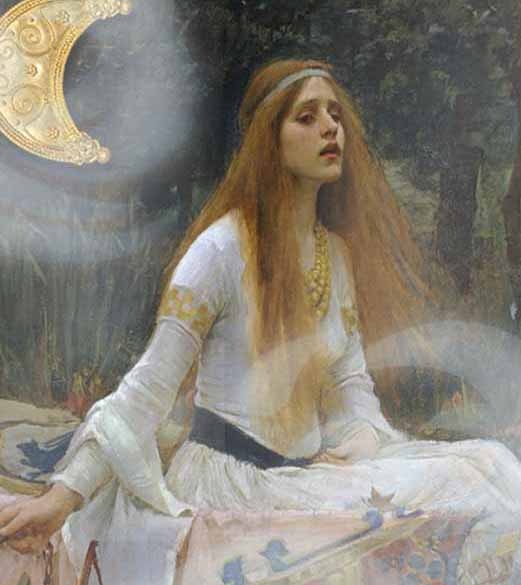 Majesty of the Rivers and Mists
I am Lady Avalon of The Night
A blessed being in disguise
My hair flows freely in the breeze
My guidance helps you feel at ease.