The Hermit and Six Of Wands – what does it mean?
The Hermit and the Six Of Wands represent your hard work paying off. You are seeing results!
Life: Diminishing the voice of negativity, working hard on your personal projects, courage in being alone
Love: Success in love, taking pride in your better choices, overcoming issues together
Career: Celebrating triumphs at work, being responsible for a strong work ethic, using your inner power to get ahead
Health: Great achievements, celebrating goals being made, new found courage
A strong pair when brought together, and you want to tell the world of your success and triumph!

The Hermit interpretation
The Hermit pauses when it is necessary.
You have survived a whirlwind and are eager to begin a new era but first, introspection awaits. During a previous time, you acquired spiritual skills previously unknown to you. Now you hold the cards, you must await in solitude for your next move. You do not stand in darkness, using your light as your beacon of hope, radiating in the distorted sky.
Never be fooled that standing still means lack of progression or the inability to push yourself. You are aware that a pause like this creates the energy and contemplation needed to commit yourself to future endeavours that will no doubt see you channelling your focus.
In love, life and career, you consider your next steps. Everything you need is inside you, and when in a reflective state, you can search away from the hustle and bustle of distraction. In your disconnect is where you find and overcome any negative force that battles your current state.
'I stand alone but I stand tall in the search for myself' – The Hermit
Six Of Wands Interpretation
The Six Of Wands marches onward in victory.
It truly is your day today! You have created an air of success around you that you are witnessing as a mark of hard work. It took grit and determination to achieve this and now your effort is being made public. People are lining up to shake your hand and tell you what a wonderful job you have done.
It takes strength and courage to get here, so I applaud you also. Your inner voice curtailed any negativity so that you can have and savour this moment. You outwitted any confusion that you saw afore which is a very noble move. Now you are relishing in your triumph, albeit with a side warning to not let it go to your head.
I see success in love as you fulfil your desires, met with equal enthusiasm. You achieve and are being publicly awarded for your contributions in the work place – well done! What a display here for you. You are not afraid to stand and bow to the cheer as you take pride in your endeavours. Thank goodness you used your focus instead of absorbing distractions to get you here.
'I and others celebrate all that I am' – Six Of Wands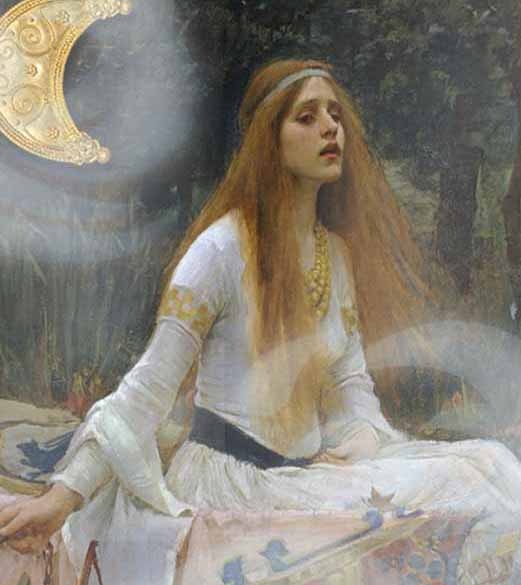 Majesty of the Rivers and Mists
I am Lady Avalon of The Night
A blessed being in disguise
My hair flows freely in the breeze
My guidance helps you feel at ease.