The Hermit and Six Of Pentacles – what does it mean?
The Hermit and the Six Of Pentacles have thought long and hard about what matters and how their money can help others.
Life: Generous, thoughtful, lone workers, strong in character
Love: Plenty of time for your soul, thinking wisely about what matters, enjoying treating your soul
Career: A good mentor, offering your knowledge generously, helping others
Health: Focusing too much on others, neglecting your own needs, needing to find yourself and notice where improvements need to be made
I love how you look outward at all times, helping those in distress or need. What about you? Underneath your guise here is a pool of wisdom that you could use some of yourself.

The Hermit interpretation
The Hermit pauses when it is necessary.
You have survived a whirlwind and are eager to begin a new era but first, introspection awaits. During a previous time, you acquired spiritual skills previously unknown to you. Now you hold the cards, you must await in solitude for your next move. You do not stand in darkness, using your light as your beacon of hope, radiating in the distorted sky.
Never be fooled that standing still means lack of progression or the inability to push yourself. You are aware that a pause like this creates the energy and contemplation needed to commit yourself to future endeavours that will no doubt see you channelling your focus.
In love, life and career, you consider your next steps. Everything you need is inside you, and when in a reflective state, you can search away from the hustle and bustle of distraction. In your disconnect is where you find and overcome any negative force that battles your current state.
'I stand alone but I stand tall in the search for myself' – The Hermit
Six Of Pentacles Interpretation
The Six Of Pentacles is a compassion giver of money and time.
Your assets sit comfortable in your bank, awaiting a time they can spread out and make a difference to others. You, with your generous heart, are fortunate enough to avoid stress and poverty and share it you will. Any excuse to pass on fruits or knowledge and you are likely to be first in line. How supportive you are in helping others.
You are incredibly grateful to be in this position, and in love this means you offer a great deal of support to your soul. It is received warmly as you shower your love with affection and time. You enjoy the luxuries of life and encourage your loved one to opt for whatever is on the menu, for time together is priceless and you can of course afford it.
You make a fantastic mentor in work and if you aren't already in a position of giving, you soon will be. Without a doubt you reached this dizzy height due to an equally generous soul offering their time for you here, enabling you to climb the ladder of success. You are valued for your morals and contribute well to projects. Your heart must be overflowing!
'A gratuitous fellow, I offer my wealth' – King Of Pentacles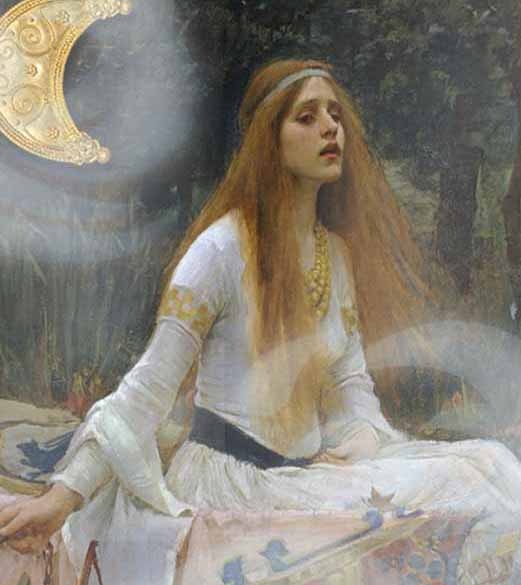 Majesty of the Rivers and Mists
I am Lady Avalon of The Night
A blessed being in disguise
My hair flows freely in the breeze
My guidance helps you feel at ease.