The Hermit and Judgement – what does it mean?
The Hermit and Judgement prepare for a big moment that lies ahead. Has all your hard work been for nothing?
Life: Strength, ability in the face of adversity, renewed hope
Love: Redemption, putting mistakes behind you, learning to love again
Career: Coming back from a tough time, new opportunities, belief in yourself
Health: Long journey ahead, strength, hope to feel energised soon, wise decisions
You have walked an uneven path that may have left you feeling tired and empty. You have a new chance here to turn your life around. The World is waiting…

The Hermit interpretation
The Hermit pauses when it is necessary.
You have survived a whirlwind and are eager to begin a new era but first, introspection awaits. During a previous time, you acquired spiritual skills previously unknown to you. Now you hold the cards, you must await in solitude for your next move. You do not stand in darkness, using your light as your beacon of hope, radiating in the distorted sky.
Never be fooled that standing still means lack of progression or the inability to push yourself. You are aware that a pause like this creates the energy and contemplation needed to commit yourself to future endeavours that will no doubt see you channelling your focus.
In love, life and career, you consider your next steps. Everything you need is inside you, and when in a reflective state, you can search away from the hustle and bustle of distraction. In your disconnect is where you find and overcome any negative force that battles your current state.
'I stand alone but I stand tall in the search for myself' – The Hermit
Judgement Interpretation
Judgement calls forth your day of reckoning.
They say if it wasn't for the past working out exactly how it did, we wouldn't be where we are right now. Every little thing you have lived, failed and achieved has brought you to this day, and now is the time to evaluate where you have come from and what lies afore you. You may want to renew relationships or reaffirm your place in this world.
The purpose you seek is there awaiting you. As a human with a large heart,you, like myself, need reminding of our brilliance and capabilities from time to time. As you are reminded, you reflect. You may have the notion of being lost in a crowd. What difference do I make? What values can I bring to my world? You make a huge difference, and your values are stable and dependable.
You stream this into your work life, searching for ways in which you matter and it allows thought surrounding finances to shape. You now have the strength and ability to evaluate important relationships as you make the adjustments needed in order for continued growth. You are wise now.
'I grow and unearth my renewed love for myself and others' – Judgement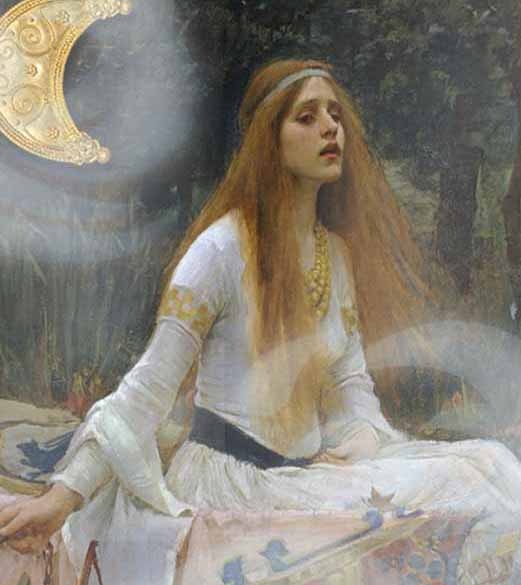 Majesty of the Rivers and Mists
I am Lady Avalon of The Night
A blessed being in disguise
My hair flows freely in the breeze
My guidance helps you feel at ease.